Continuing a year of bumper investments for tech startups in the business of moving goods from A to B in Indonesia, Waresix today announced it has secured $100 million in its newest round of funding.
On top of that, one of Waresix's new investors is the prestigious SoftBank Ventures Asia, reports Ag Funder News this afternoon. Another of its new backers is Emtek, Indonesia's $2.5 billion tech and media conglomerate.
Focused on digitizing the shipping industry, Waresix runs a marketplace that connects businesses with trucks and warehouse space—an industry that's often fragmented and inefficient, reliant on phone-calls and paperwork.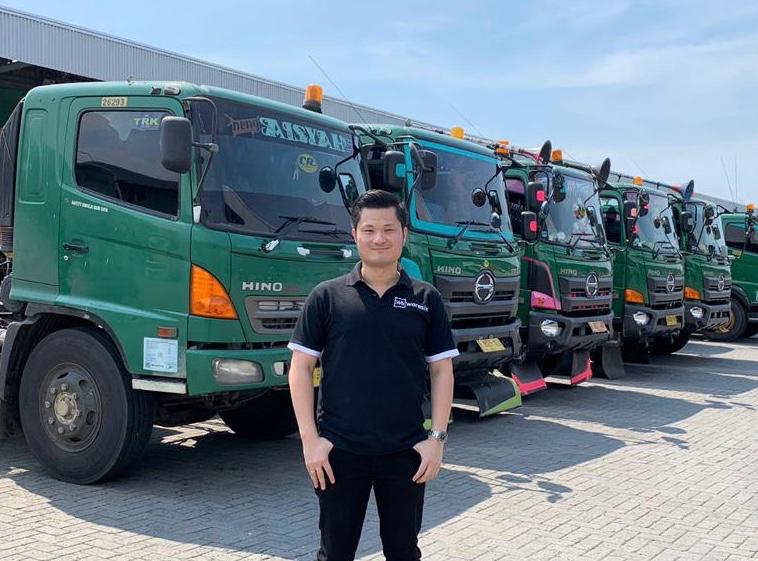 Waresix facts & stats:
Launched in 2017
Network now covers 40,000 trucks and 375 warehouses across 100 cities on all of Indonesia's main islands
Counts major brands as its clients, such as Unilever and Indofood
Waresix previously got $25 million in series A funding
Series B funding is from previous backers Jungle Ventures and EV Growth, plus newcomers SoftBank Ventures Asia, Emtek, Pavilion Capital, and Redbadge Pacific
Earlier in the year, two similar tech startups made headlines with their own news: Kargo's big funding and Y Combinator-backed Shipper's series A money.