Singapore is turning to blockchain technology to tackle food safety issues, testing out a new system that tracks food items from their origins, through the supply chain, and onto supermarket shelves.
To make it easy for Singapore's shoppers, all this food safety information can be viewed on their phones after they scan a code that appears on food labels. The code looks like this, seen on the bottom-left of the packaging: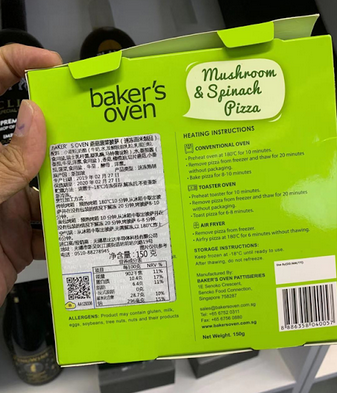 That code—scannable with a phone's camera—opens a webpage containing a ton of details on the product, allowing shoppers to see more than what's on the label, as well as to verify that what's printed on the label hasn't been altered. Here's what it looks like for that mushroom and spinach pizza: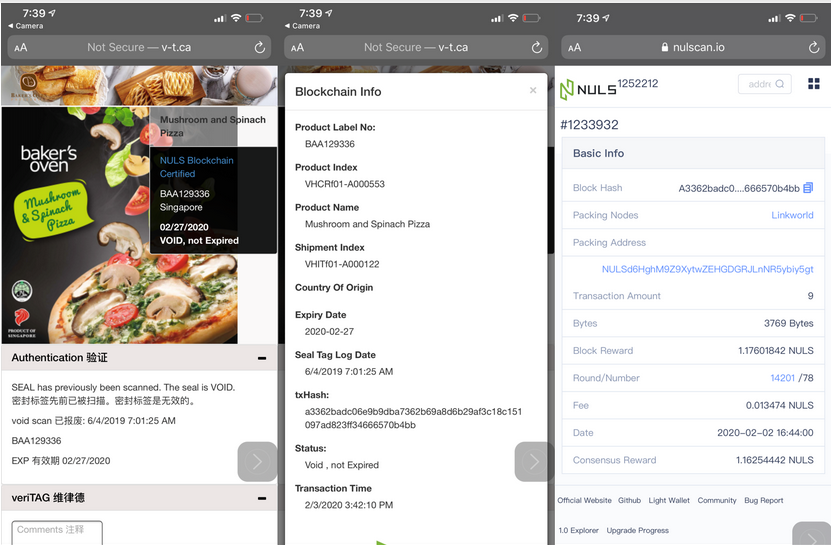 This new food safety system is a collaboration between the government's Singapore Food Agency and three local businesses: tech startup Veritag, ST Engineering, and NULS Blockchain.
Veritag CEO Jason Lim tells Technode Global that the blockchain won't just be used as a ledger to store details, it'll also be tapped to give shoppers digital currency as "loyalty points" for scanning the codes. Those digital token rewards require users to download Veritag's app.
At an unspecified point in the future, Lim envisages this token being exchangeable with Singapore's digital currency, which is for now still at a conceptual stage.
Although it's questionable how useful the Veritag-specific digital currency will be, the easily-scannable codes and accompanying food traceability information could prove handy for shoppers at a time when an alarming number of fresh food products are failing to meet Singapore Food Agency standards, with as many as 13% of imported fruit and vegetables failing sample tests.
Singapore imports more than 90 percent of its food, although it's striving to get that down to 70% by 2030.
See: Food, retail startups on course for record-breaking year