Hooq, Southeast Asia's homegrown Netflix rival, has shut down.
In a message on its homepage, posted April 30, the streaming service—a collaboration between Singtel, Sony Pictures, and Warner Bros—thanks its "80 million subscribers" across five countries: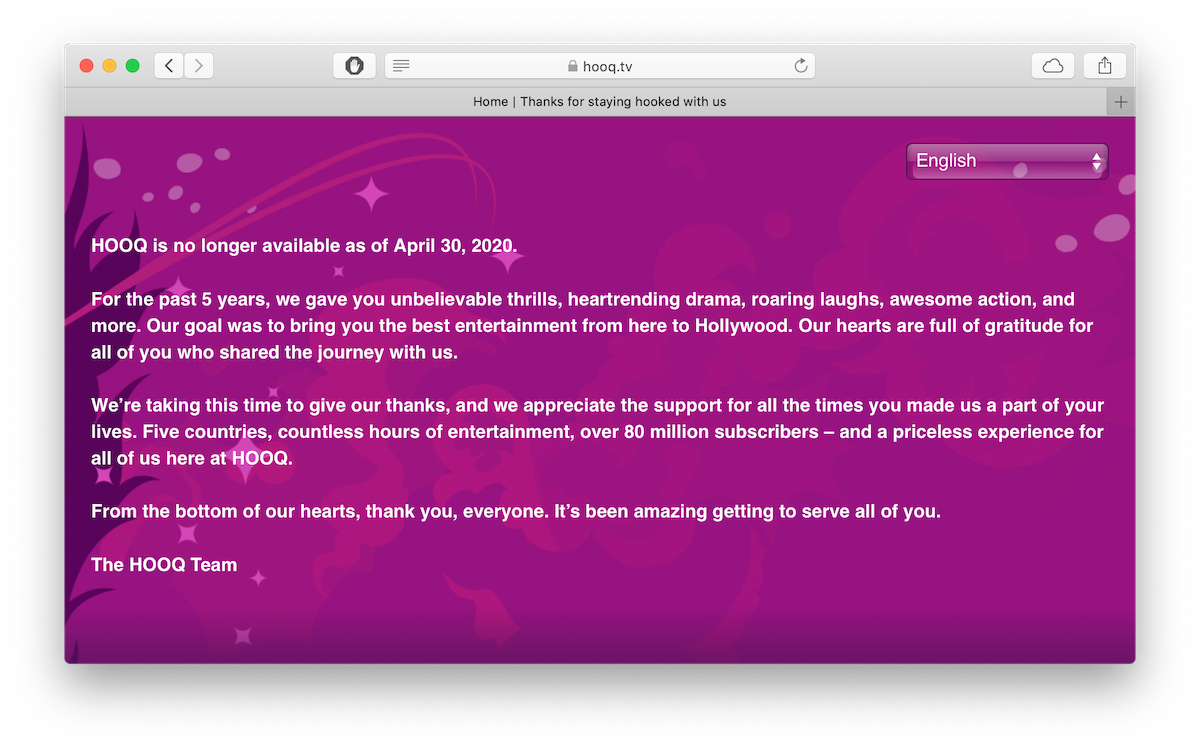 The shutdown, which may have come as a surprise to some Hooq subscribers, comes just over a month after it filed for liquidation, citing the brutal "competitive landscape" as the reason for not continuing its battle against Netflix, iFlix, and Viu. "As a result, Hooq has not been able to grow sufficiently to provide sustainable returns nor cover escalating content costs and the continuous operating costs," the company added in its March 27 legal statement.
At the time, neither Hooq nor Singtel gave any indication of when the service might be terminated—and earlier this week a Hooq representative was unable to give Technode Global details on the impending shutdown, while Singtel failed to reply to questions we had emailed.
See: Southeast Asia spends 60% more time streaming during lockdowns
No refunds
In a series of FAQs beneath the homepage statement, Hooq makes it clear that "your current/active subscription is terminated on April 30," and the firm is "not able to process refunds" for those with outstanding time on their account.
These are Hooq's FAQs in full: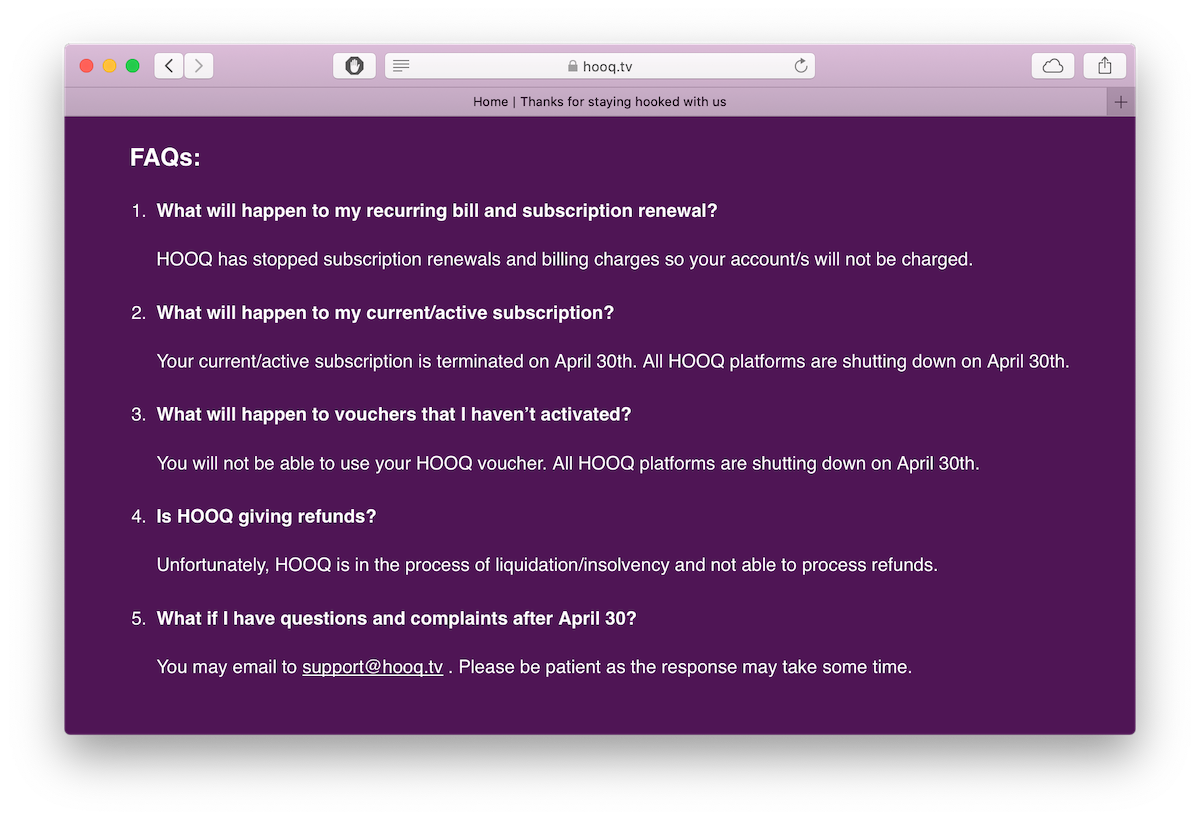 Hooq was also available in India, in partnership with Disney's Hotstar—a deal the Singapore-headquartered firm inked in October 2018.