You can't pitch your startup face-to-face right now, so next week we at Technode are holding an online fundraising session, called "Life's A Pitch," where founders will have the attention of investors from six big-name VC firms. And it's free.
The virtual pitch session is April 10 (Friday), 2pm – 3:30pm (GMT+8).
If that sounds useful, scan the QR code below or hit this link to sign up over on Eventbrite – or scroll down for more details.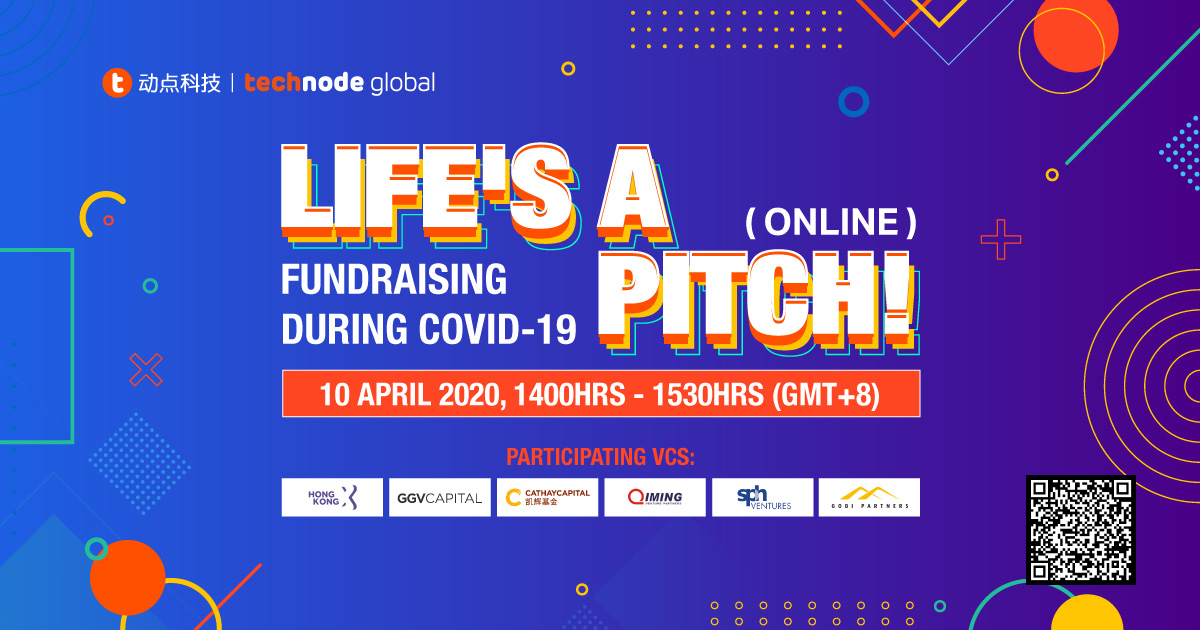 6 renowned VCs will hear your pitch:
GGV Capital
Qiming Venture Partners
Gobi Partners
Cathay Capital
HongKongX
SPH Ventures
"Life's A Pitch" format:
You will have 7 minutes to pitch, then 5 minutes Q&A.
Joining requirements:
Early-stage (seed to series B) startup with basic traction looking to raise from Southeast Asian or Chinese VCs.
SMEs that have successful businesses and require fresh funds to tide over the Covid–19 crisis.
Note: pitching slots are limited, based on a first-come-first-serve basis. We will notify you if you are selected for the session.
Things to prepare once you have registered successfully:
1-page teaser. We'll request you send to us prior to the event.
Pitch deck (up to 7 minutes of presenting time) and any other materials (eg: an optional live demo or video) to be used during the online session.
Please note that any videos or live demos count toward your time limit.
Now go register for free for "Life's A Pitch" over on Eventbrite. See you on April 10.