The cybersecurity industry has historically been characterized as a male-dominated field. This industry has seen a great scarcity of women forging a career within its ranks. In 2021, women made up just 24 percent of the global cybersecurity workforce, despite an industry shortfall of over 3 million professionals.
But the landscape is gradually changing. The recent Top 30 Women in Security ASEAN Region list was created to recognize and highlight these achievers, and this year's list contains three representatives from a global cybersecurity company headquartered in Singapore, Group-IB.
Anastasia Tikhonova, the Head of Advanced Persistent Threats (APT) Research, based out of Thailand; Jennifer Soh, Senior Cyber Investigation Specialist; and Vesta Matveeva, APAC Head of Cyber Crime Investigation, have been named among the top 30 in the list. TNGlobal spoke with the ladies to find out more about their path in the field and their view on the diversity initiatives.
The importance of inclusive initiatives and mentorship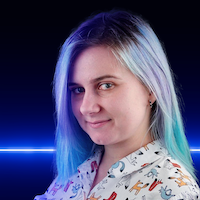 "To be recognized among the Top 30 in ASEAN is not just an accolade; it's a testament to breaking down barriers and challenging stereotypes," reflects Tikhonova. "Accolades like this are more than just another recognition, they serve as a source of inspiration for countless  others and emphasize a very important idea that diversity enriches the field."
Anastasia, who initially joined Group-IB as a junior analyst and currently heads one of the company's units tasked with tracking and analyzing most advanced cyber adversaries, believes that it takes a joint effort between governments, educational institutions, and the private sector across ASEAN countries to improve diversity. "Governments are proactively investing in STEM education for girls, while universities and colleges are progressively expanding their cybersecurity programs to encourage more women to enter the field. Meanwhile, private companies are also starting to realize the benefits of diverse teams and inclusive environments, implementing mentorship programs to support female talents," she says.
Anastasia also notes that she has observed an immediate benefit from being recognized as one of the top 30 women in ASEAN, stating that many female finalists from various areas of cybersecurity had contacted her, suggesting collaboration in research.
"Collaborative research can lead to the discovery of new vulnerabilities and attack techniques, which can subsequently be addressed to improve overall cybersecurity and make our world a safer place. It also promotes knowledge sharing and capacity building within the cybersecurity community, empowering researchers to stay ahead of evolving threats. And I would like to invite researchers from all backgrounds, including our female colleagues, to join our Cybercrime Fighters Club, an initiative that Group-IB created to enrich knowledge sharing and conduct joint research on emerging cyber threats."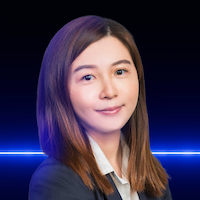 Jennifer Soh underlines the impact of mentorship initiatives in shaping the mindset of young students and inspiring them to consider a career in cybersecurity. Seasoned experts guiding and encouraging early career professionals not only build confidence but also help navigate the complexities of the industry.
"It is good that mentorships start from making young students aware about the existing opportunities. They might not be fully aware about what it entails to work in cybersecurity or how to even get there to work as a cybersecurity professional. This would straighten out their mindset to discard traditional values about ladies working in cybersecurity and even help to create goals for them to achieve their dreams to work in the cybersecurity industry," explains Jennifer. "I have been a mentor for Advisory Singapore since 2021 and I do get female students who are looking into cybersecurity as a career."
There are in fact quite a number of mentorship initiatives in Singapore. They have given rise to groups like Ladies in Cyber by AiSP and have also introduced awards that aim to recognize and celebrate Women In Tech, such as the Singapore 100 Women in Tech by SCS. This is also an opportunity to foster a close-knit community among women in the field.
"These communities can facilitate the sharing of ideas and contribute substantial value to the industry as a whole. Setting an example of how a woman can be recognized for our contributions in tech areas showed that in the current age, skills and leadership matter instead of gender," she adds.
Diversity that fosters collaboration
While the achievements of individuals like Anastasia, Jennifer, and Vesta signal a positive shift in the cybersecurity landscape, there is still much ground to cover. Studies estimate women occupy less than a third of cybersecurity leadership roles globally. According to a recent Global Leadership Forecast, this percentage is disturbingly on the decline.
Notwithstanding recent strides, this lack of representation isn't only an issue of equality. Diversity in perspective, ideology, and approach is necessary for the industry to effectively safeguard the world's digital realms.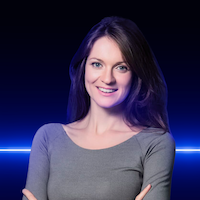 Vesta Matveeva leads Group-IB's cyber investigations unit in the Asia Pacific region, which assists international law-enforcement authorities and national cyber police forces in APAC to track down cyber criminals and hold them accountable.
In a typical case for Vesta's and Jennifer's team, there's a victim who has suffered reputational or financial harm and a small piece of anonymized data related to a threat actor. Their cyber investigation unit delves into digital data from the incident, scours Dark Web forums, analyzes emails, and investigates the threat actor's network infrastructure to uncover the link to the actual individual behind the malicious activity. "It's a challenging yet fascinating task. However, the results not only benefit the victim but also aid law enforcement in apprehending threat actors and often recovering damages," Vesta adds.
An interesting point is that Vesta's team consists solely of female experts, of whom she is proud of. "(Although) it is probably a coincidence, we match in passion, professionalism, and desire for constant development; It's about bringing together diverse minds with the same aim: to stop cyberattacks and catch the criminals behind them," she says.
The recognition of women in cybersecurity serves as a beacon of inspiration to countless more women, motivating them to overcome conventional barriers and join the cybersecurity landscape. "The recognition of women in this field also boosts cooperation and encourages more collective effort in the fight against cybercrime," says Vesta.