Editor's note: WORQ is a winner of the Best Community Builder, TN Global's ORIGIN Innovation Awards 2021.

---
Malaysia's coworking and flex space provider WORQ has launched its seventh outlet in Menara UOA Bangsar (MUB) with a 70 percent occupancy and immediate profitability on day-1, the company announced on Friday.
This 15,000-square-foot coworking space will serve as a growth hub for global tech startups while also giving the local and international community access to a vast business network and robust infrastructure.
Since 2017, WORQ said it has fostered over 266 startups and 122 tech companies, emerging as the leading coworking space in Malaysia. This collaboration with UOA also demonstrates a commitment to position Malaysia as the premier digital hub within the ASEAN region. Aligned with Malaysia Digital Economy Corporation's (MDEC) Malaysia Digital (MD) initiatives and PEMANGKIN programs, WORQ hopes to drive the growth of Malaysia's digital economy, the company said in a statement.
Private equity firm Chairman and Founding Partner Nazir Razak, who officiated the launch of the outlet further shared, "This is a significant step towards fostering innovation and collaboration in Malaysia's dynamic business landscape. Coworking spaces are now hubs of technological innovation that serve as a launching pad for numerous aspiring startups.
"The growing digital economy in Malaysia is the result of a number of factors, which also make Malaysia a more desirable location for tech and digital companies looking to expand their presence in the ASEAN region. WORQ's new 15,000 square foot hub not only exemplifies the brand's commitment to supporting startups and businesses but also reinforces its role in advancing Malaysia's stature as a leading digital hub within ASEAN," he said, adding that he was highly impressed by the company's performance.
At present, foreign companies building teams in Malaysia make up about 50 percent of WORQ's clientele.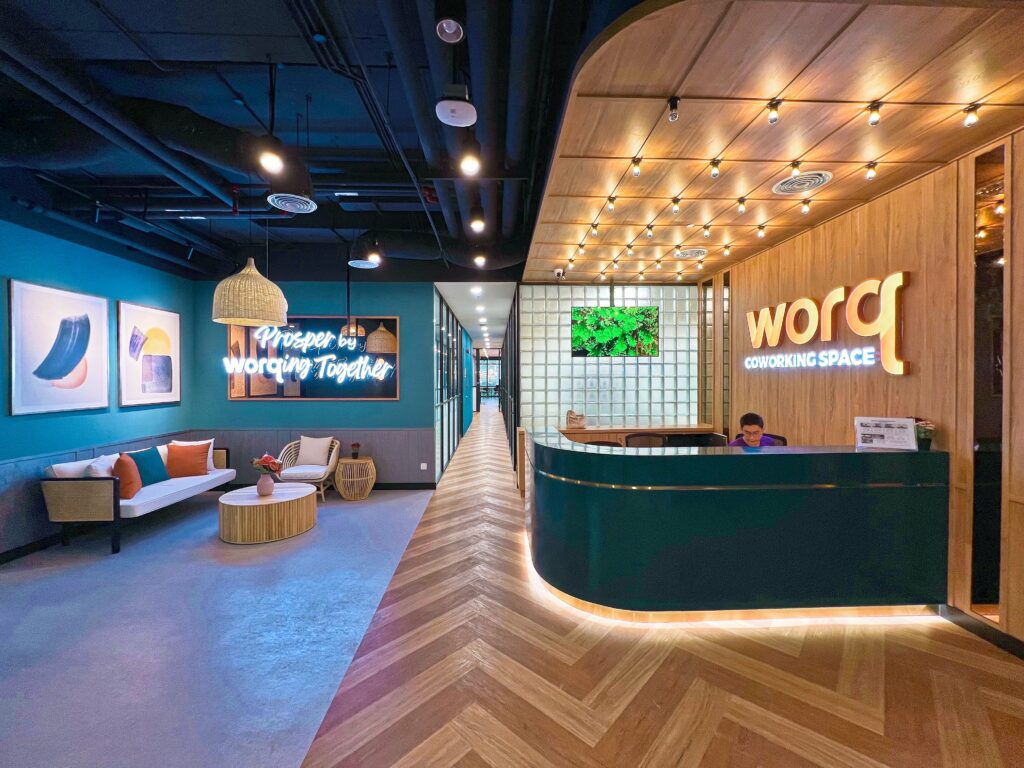 WORQ is helping to accelerate Malaysia's startup ecosystem & digital economy
Global venture capital firm Antler, which recently extended its international footprint into Malaysia through a partnership with the sovereign wealth fund of Malaysia, Khazanah, is setting up the headquarters of Antler Malaysia at WORD Bangsar.
"We're thrilled to establish the headquarters of Antler Malaysia at WORQ Bangsar in Kuala Lumpur. Our vision is to fuel the growth of more than 30 innovative startups throughout Malaysia within the next three years. Through our partnership with WORQ, as the official ecosystem enabler and becoming one of their Talent Development and Funding Partners under the Malaysia Digital Hub (MDH) initiative, we are able to extend the reach of our residency to support the growth of startups," shared Frank Kang, Associate Partner for Malaysia, Antler.
Antler has offices in 26 cities across six continents, including Austin, New York, London, Berlin, Stockholm, Bangalore, Jakarta, Singapore, Seoul, Tokyo, and Sydney.
In line with the Malaysian Startup Ecosystem Roadmap (SUPER), WORQ said it continues to support the progress and development of startups at every stage, from inception to globalization. The brand aspires to create business-ready hubs that go beyond providing just workspaces but also offering a range of business support and technology solutions to cater to the needs of startups and entrepreneurs.
"Cradle acknowledges WORQ's impact on the Malaysian startup ecosystem, and we see our investment in this establishment go beyond a financial transaction as it signifies an opportunity to create a direct spillover effect in the startup ecosystem and, by extension, the broader Malaysian economy. Our vision is clear to cultivate a flourishing startup landscape that not only revolutionizes industries but also creates a ripple effect of job creation, economic growth, and technological advancement," said Norman Matthieu Vanhaecke, Acting Group CEO of Cradle Fund Sdn Bhd (Cradle).
Aligning with the government's MyDIGITAL initiative to attract new investments worth MYR70 billion in the digital sector from within and outside the country, industry players are thriving in their digital transformation journey. WORQ aims to enable over 10,000 workers in Malaysia as this is part of the company's immediate plans to expand its total space under management to 450,000 square feet by 2025, the company added.
WORQ's investors include Cradle Fund, Philip Capital, SMG, 500 Global through its subsidiary 500 Durians LLC, among others, its Linkedin profile showed.
Malaysia's WORQ partners DE Rantau to bring high-value jobs to Malaysia worth over $79M