KUALA LUMPUR, August 22, 2023 – Leading the charge in accelerating tech and innovation in the Pan Asia region, TechNode Global announces its dynamic relaunch and rebranding as TNGlobal.
As part of this bold and ambitious move, TNGlobal proudly opens its brand-new office in the heart of Kuala Lumpur, marking a pivotal step toward elevating the Malaysian tech and innovation ecosystem to new heights.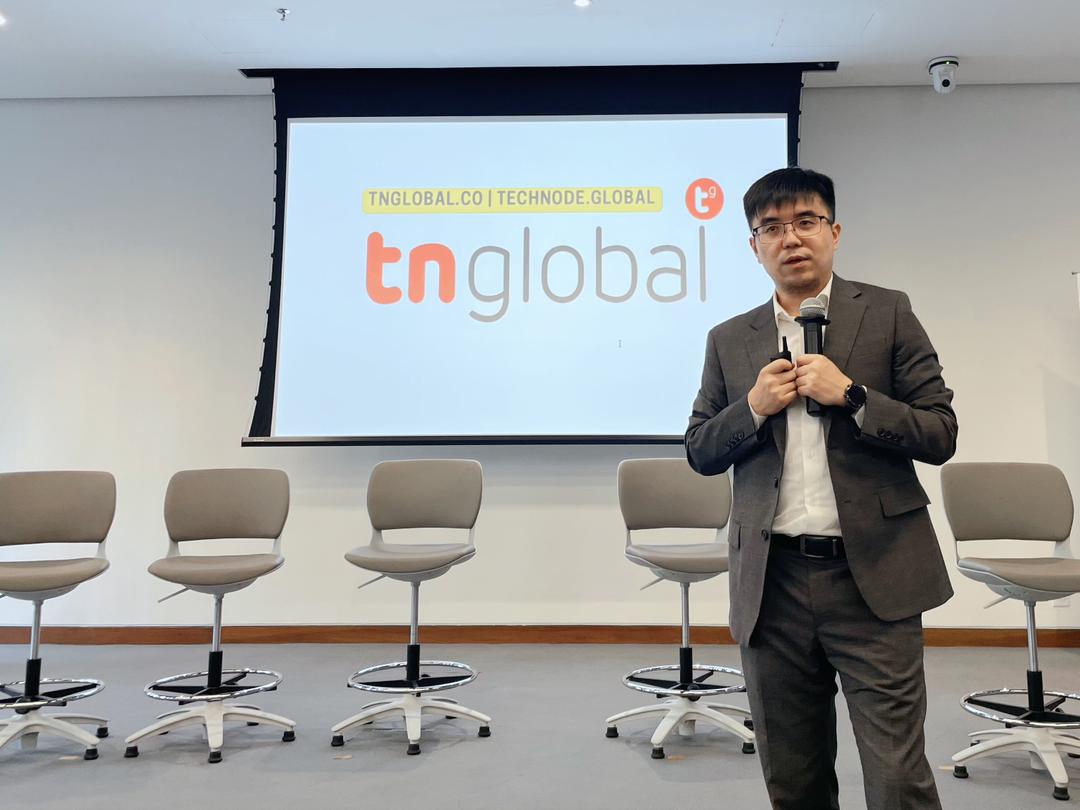 "TNGlobal brings a wealth of resources from renowned regions such as China, Southeast Asia (SEA), the US, and the EU to Malaysia. This strategic move aims to solidify connections and promote robust links between the Malaysian tech industry and the global tech ecosystem," says Dr. Gang Lu, Founder and Chief Executive Officer of TechNode Group.
Further enriching the innovation landscape, TNGlobal will host its flagship events in Malaysia this year, including the much-anticipated ORIGIN Conference and the prestigious ORIGIN Innovation Awards. Moreover, BEYOND Expo is set to make waves in the Malaysian tech community, propelling local innovation with improved access to international platforms.
TNGlobal celebrated its refreshed brand identity with an introduction to its vision as well as deep dives into Asia's digital horizons and the anticipated future of the SEA tech ecosystem at its TNGlobal Malaysia launch on August 22, 2023, at the ASB Academic Building, Kuala Lumpur, Malaysia, in collaboration with GUIDE.
Keynote and Guest Speakers:
Dr. Gang Lu, TechNode Founder & CEO, and BEYOND Expo Co-founder
Thomas G. Tsao, Gobi Partners Co-founder and Chairperson and GUIDE Chairperson
Adrian Hia 颜贻杨, Kairous Capital Partner
Nicholas Hung, Crusade Partners Founding Partner
Roman P., BOXS Limited Co-founder
Neil Cheong, Co-founder of Ignition Chamber Academy and Founding Managing Director of GUIDE
About TNGlobal
TNGlobal (https://tnglobal.co, https://technode.global), formerly known as TechNode Global, is a Pan-Asia tech platform offering premium tech news, industry insights, events, and tailor-made marketing solutions for startups, VCs, corporates, and other industry pioneers. TNGlobal facilitates cross-border partnerships and businesses through its vast network, strategic collaborations, events, and resources, bridging market access between China and the broader Asia tech ecosystem. Flagship events include ORIGIN Conference, ORIGIN Innovation Awards, and BEYOND Expo. TNGlobal is a spin-off of TechNode, China's leading innovation and entrepreneurship platform.
Contact