It's a good time to be an e-retailer in Southeast Asia. The region is set to lead the world in retail sales and E-commerce growth for the third year in a row, driven by growing mobile internet penetration, shifting consumption habits, and the increasing per capita income of residents.
As a result, customers have become increasingly discerning about their choices and preferences. Elements like convenience, engagement, and seamless experience have emerged as key differentiators in the E-commerce space. And as competition heats up in the region, more brands are leveraging data and technology to delight customers and earn their loyalty through personalized experiences.
The power of personalization
Personalization has been a key driving force behind some of the world's most successful brands, including Netflix, Google, and Spotify. In E-commerce, Amazon's decision to offer personalized product recommendations in the late 1990s was a game-changing move that redefined the online shopping experience. Closer to home, personalization has been the hallmark of successful players like Lazada and Shoppee, who tailor everything from home pages to discounts based on customer location and behavior. Today, retailers of all sizes can employ Website Personalization to unlock their potential for growth.
Personalizing customer experiences on a website can help enhance satisfaction, increase engagement, and ultimately drive sales. Consider these outcomes:
Enhanced customer experience: Website personalization allows businesses to tailor content, recommendations, and offers based on individual preferences and behavior. By delivering relevant and personalized experiences, businesses can create a more engaging and enjoyable experience, making customers more likely to stay on the website, explore further, and purchase more.
Increased conversion rates: By presenting customers with recommendations that align with their interests and preferences, businesses can increase the likelihood of a purchase and potentially increase average order value. Techniques like dynamic pricing or timely (streamlined) promotions can generate urgency to complete a purchase.
Enhanced customer loyalty and lifetime value (LTV): When customers feel understood and valued, they are more likely to remain loyal and continue purchasing. By leveraging customer data and personalizing the shopping experience, businesses can build stronger relationships leading to repeat sales and word-of-mouth recommendations.
First-party data: Website Personalization allows businesses to gather first-party data about customers' preferences. In today's world, with evolving data privacy regulations, such insights are invaluable in helping businesses understand their audiences better, identify trends, and make informed decisions.
The SEA opportunity
When applied to the diverse and tech-forward Southeast Asia market, website personalization has the potential to be a significant competitive advantage.
With personalized website experience, businesses can present content and offers adapted to local nuances and languages, broadening the pool for customer acquisition while promoting engagement and trust.
Southeast Asia also has a significant mobile-first population, with internet users accessing the web primarily through smartphones. As a result, e-commerce businesses that offer responsive, fast-loading, and tailored experiences for smaller screens, will be more likely to win customers over and drive conversions.
Website Personalization also allows businesses to serve diverse preferences across the region. Southeast Asian markets like Indonesia, for example, are driving demand for Buy Now Pay later (BNPL) options when shopping online. By offering personalized payment options, businesses can reduce barriers to entry and meet customers where they are.
Putting website personalization into action
Technology today has enabled several use cases for website personalization, from personalized banners that can help onboard new website visitors to push notifications that re-engage potential customers who are yet to make a purchase. Personalized experiences as simple as offering exclusive rewards and promotions to loyalty program members can increase LTV (by incentivizing them to make repeat purchases).
In Southeast Asia, website personalization based on a customer's in-session attributes, such as location, device type, or browsing behavior, can help businesses tailor web content and functionality to the region's diverse preferences and needs. Relevant and localized content can improve the customer experience and build trust across geographies, while customized product offerings and discounts can improve conversion rates.
The applications are virtually endless, and so are the opportunities for Website Personalisation to unlock the E-commerce growth in Southeast Asia. But with local and international players vying for market share, application of personalization techniques will make all the difference.
---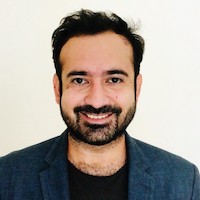 Saurabh Madan serves as General Manager at MoEngage for Southeast Asia, ANZ & Japan markets. He has over 10 years of experience in leading growth functions within technology companies across the APAC region. Saurabh has been instrumental in the multi-million dollar revenue growth of companies such as Manchester-based PurpleWifi and Europe-based security software vendor AVG Technologies. Additionally, he has held many successful roles at global businesses like Westcon-Comstor. Today, Saurabh is an advocate for effective customer engagement across Australia, New Zealand, Japan, Southeast Asia, and South Korea. He also invests in early-stage startups and consults B2B SaaS companies on global expansion. Saurabh is based in Singapore and is an alumnus of Deakin University Australia.
TechNode Global INSIDER publishes contributions relevant to entrepreneurship and innovation. You may submit your own original or published contributions subject to editorial discretion.
The global need for Web3 technology and the importance of education