The transition to hybrid and fully remote work models has become a reality for many organizations. In fact, according to a recent survey we conducted in collaboration with Computing Research, 99 percent of the 125 international enterprise IT leaders we talked to are either fully remote or hybrid in their work models.
However, the readiness to fully support these models from a technical standpoint is not at par. Only one-third of the respondents have implemented a remote connectivity platform, a signal that while there is a readiness to work remotely, the technical capabilities to provide secure access and support are still lagging.

A full-scale remote connectivity platform works in both directions, securing all incoming and outgoing connections while providing many features like remote management and monitoring of all company devices centrally, regardless of geographical location or device, tailored and secure access to company resources, and seamless IT support of the global workforce.
Companies can manage their remote workforce with the same security and reliability as they have managed it before–in the office–while offering a modern and flexible way of working to meet today's needs.
Building confidence in remote connectivity solutions is crucial for companies looking to shape the future of work, especially for global organizations spanning geographies and time zones. Apart from bolstering confidence by implementing security features, we must also ensure that all employees, regardless of their IT expertise, can benefit, meaning remote access needs to be user-friendly.
The need for such a remote connectivity platform will only grow as the shift to hybrid and remote work becomes permanent. To manage the workforce effectively, businesses must invest in systems and solutions to securely support remote workers.
Beyond VPN
The use of Virtual Private Networks (VPNs) surged as businesses scrambled to shift to remote work models during the pandemic. At first, they were seen as a quick and straightforward solution to facilitate distance work, despite IT administrators recognizing the shortcomings of VPNs, such as slower network speeds, limited scalability, and higher costs. Security issues also arose due to an increased attack surface, which is inherent when other connected devices in the worker's home access the same network insofar as it can potentially breach the VPN perimeter.
On the other hand, modern remote connectivity solutions not only establish a secure tunnel for data transmission but also improve the security posture of the whole IT environment, which remote work brings with it. Implementing features such as Single sign-on (SSO), event logging, audit trails, conditional access, and dedicated conditional access routers are necessities for companies working remotely. One-third of respondents rated their solution as a perfect 10 out of 10, with an average of 8.5 out of 10. Nobody rated lower than 8 out of 10, indicating widespread acceptance of modern remote connectivity solutions.
Overcoming the IT skills gap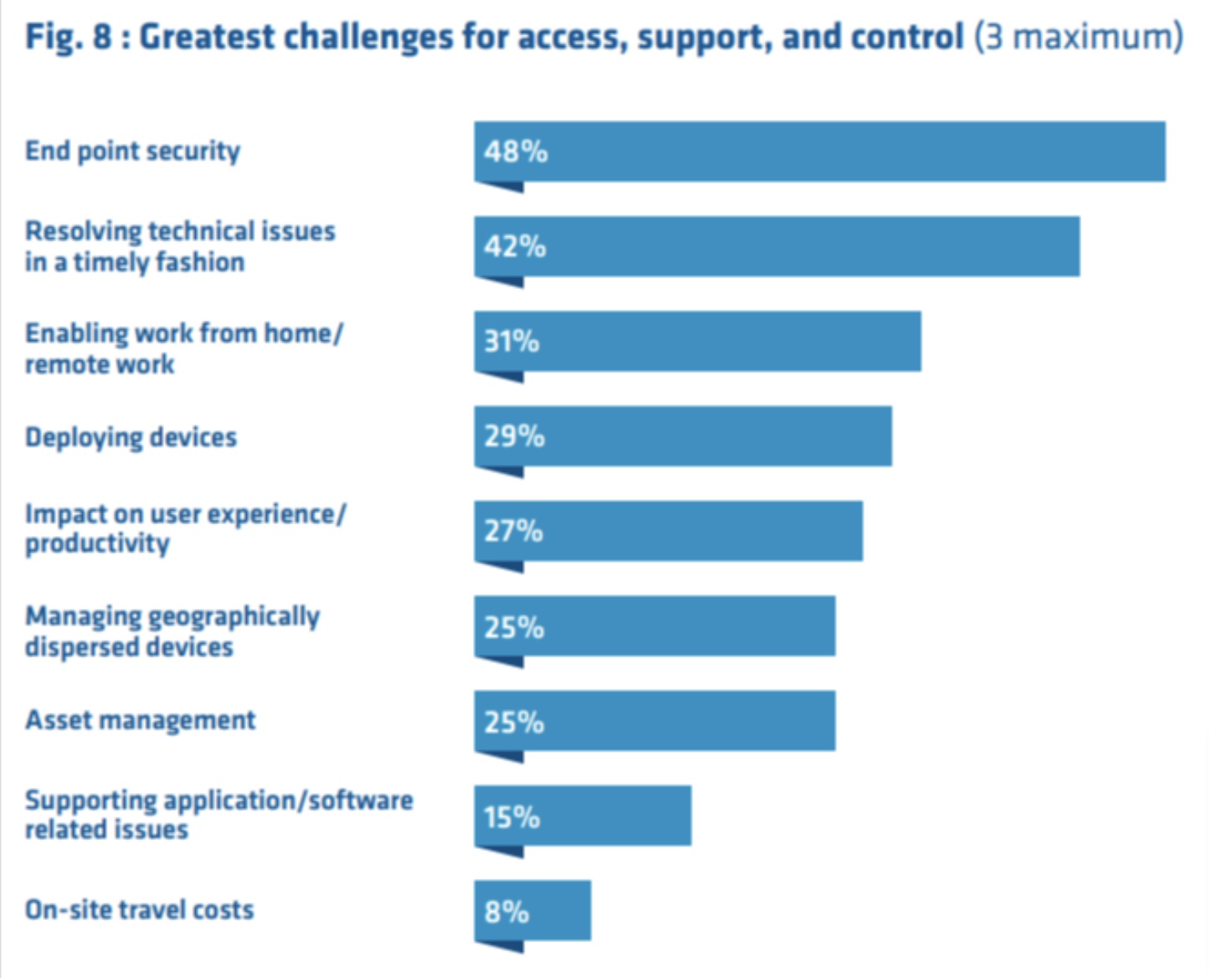 Our survey shows that insufficient IT support is an important challenge to address in the transition to hybrid work models. A significant 42 percent of companies highlighted prompt resolution of technical issues as being a top three priority of IT departments. Simultaneously, 29 percent of companies said they are trying to address the diverse array of devices and endpoints being deployed, a challenge especially important in the Asia-Pacific region.
Concurrently, 73 percent of survey respondents stated that attracting and retaining IT talent is a struggle. Thereby lies a concerning gap in matching available resources to tackle the challenges found.
Naturally, using a system with a user-friendly environment can help mitigate some of these issues. Meanwhile, implementing a remote connectivity platform can help alleviate the shortage of IT talent. Real-time remote access can expedite resolutions regardless of where IT support staff and the devices are located. Expertise can be shared across a broader spectrum, meaning that remote connectivity also permits a company to tap into a broader pool of IT talent unconstrained by geographical limitations. However, to be effective, a suitable platform needs the ability to adapt to diverse IT infrastructure, especially to that of devices connected to the network, from personal BYOD to commercial kiosks.
While hybrid work is already largely considered normal, the report makes it clear that modern platforms are better at coping with the demands and challenges around user support in tandem with the current realities of IT talent supply. While a remote connectivity platform can represent a transformative solution, I believe it is also a necessity for companies that want to thrive while adapting to the future in terms of hybrid work.
---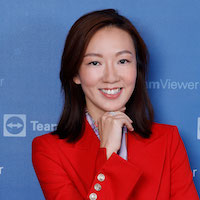 Sojung Lee is President at TeamViewer, APAC.
TechNode Global INSIDER publishes contributions relevant to entrepreneurship and innovation. You may submit your own original or published contributions subject to editorial discretion.
Navigating workforce evolution: The impact of WFH, AI & automation on the future of work