In this TechNode Global Q&A with key leaders from the World Mode Holdings Group (WMH) team, we learn about the company's strategic expansion into the Asia Pacific region, providing tailored solutions to APAC brands to enhance O2O capabilities, localization to address the needs of various target markets, talent development, partnerships, and a focus on sustainability.
Shinsuke Kafuku, CEO and President of WMH Group; Angeline Yap, Director of WMH Asia Pacific (APAC); and Sho Fujiwara, Global Director of WMH Group, shared their plans to tackle unique customer experience challenges in the luxury industry, especially post-COVID-19.
They also highlighted how WMH APAC aims to achieve standardization for swift scaling and business growth while offering customized solutions. The conversation further delved into their focus on talent development and skills certification and how the expansion of their job portal, MyBRANDS, will shape the future of the retail workforce in the region. They also spoke about how a human-centric approach can enhance customer experience and productivity, while innovative technologies can maximize retail sales. Lastly, they touched upon the importance of sustainability in their operations and offerings.
With the expansion of World Mode Holdings into the Asia Pacific region, can you elaborate on how you plan to tackle unique customer experience challenges that this market presents, particularly in the context of the luxury industry bouncing back post-COVID-19?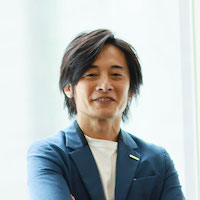 Shinsuke Kafuku: Especially in the post-COVID 19 landscape, customer experience in luxury has been created through a combination of offline and online activities. To comprehensively strengthen brands' online-to-offline (O2O) capabilities in terms of human resources and live streaming distribution, WMH and its partner Paronym offer TIG LIVER service to raise the performance of TIG LIVE, a suite of solutions featuring interactive video technology, flow design to optimize the customer's O2O journeys, coupon issuance and viewer behavior data, and staff training focused O2O shopping, to list a few.
World Mode Holdings' businesses comprise the following four categories.
Recruiting solutions for connecting people and companies;
Education solutions for people who work in the fashion and beauty industries to skill up;
Store support solutions for accelerating sales, such as strategic store operations and visual merchandising;
Marketing & technology solutions, such as counsel and strategy pertaining to e-commerce, digital marketing, PR, store promotion, and CRM.
Combining capabilities from the four service categories, WMH offers integrated and comprehensive solutions that are tailored to address clients' unique challenges and circumstances.
You mentioned that there is a strong need for solutions that can achieve standardization for swift scaling and business growth in Southeast Asia, while leaving room for detailed customizations specific to in-market needs. Could you give some examples of how WMH APAC is addressing this need?
Shinsuke Kafuku: While the retail environment is changing rapidly, brands must implement their global strategies rapidly in various countries in line with their global standards. WMH APAC, WMH's regional arm, together with our in-market experts, will grasp their needs and circumstances and implement those strategies with the highest standard of professionalism and excellence. For instance, when Japanese fashion brand MOUSSY planned to open in Mitsui Outlet Park, Linkou, Taiwan, one of the largest outlet malls in northern Taiwan, WMH supported in domestic and overseas management and coordination in terms of import-export, staff recruitment and training, and in-market store management operations. MOUSSY was able to lean on WMH for end-to-end support in its overseas expansion.
There are different cultures and consumers in each country. Therefore, our local bases in each country will also be staffed with fashion professionals who have experience in the region and are responsible for localizing the service to each market. An example of in-market expertise is WMH's Vietnamese subsidiary specializing in human resources. Through the subsidiary, over 5,000 well-trained candidates on WMH's database are now able to work in Vietnam or Japan, and Japanese staff can collaborate with the Vietnamese team to combine know-how and strategically advise clients planning to expand to either market.
You have emphasized the importance of talent development and skills certification in driving memorable customer experiences. Can you shed more light on the methodologies and strategies that the MODE Academy uses to ensure that the workforce is well-equipped with the necessary skills and knowledge?
Angeline Yap: MODE Academy's methodologies and strategies include:
Story-telling through videos and consultant's anecdotal sharing;
Pre-work energizers, gamification, journals, and retention quizzes;
Case simulation and skills practice, scenario- and role-playing, workshops and presentations  ;
Skills assessment, post-work assignments before feedback, and certification ;
In-store coaching (applied learning);
Educational collaboration with industry experts;
Digital learning for knowledge retention and reinforcement.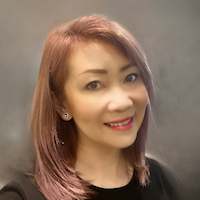 All MODE Academy courseware is comprehensively designed to include a broad range of fashion- and beauty-related skills. From theoretical knowledge to practical application, these programs facilitated by high-engagement activities allow individuals to embark on a blended learning journey for better knowledge and skills retention. Industry-relevant case studies are offered to assess applied learning on technical expertise, customer service, and engagement skills to create memorable customer experiences.
All our experienced facilitators come from the beauty and fashion industry. They are adept at trends, techniques, and changing customer behaviors, and competent in imparting skills and knowledge, ensuring trainees are positively impacted by their guidance and training standards put in place.
All training programs include coaching and follow-up activities to reinforce applied learning. Post-training employee engagement campaigns and employee recognition and rewards programs can also be designed if desired to promote continuous learning and performance enhancement.
Recruitment is a key service of WMH APAC, and your job portal MyBRANDS is set to expand its candidate database across the region. How do you foresee this expansion helping to shape the future of the retail workforce in the Asia Pacific region?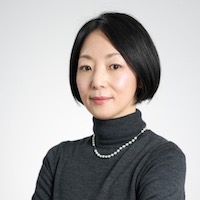 Sho Fujiwara: Through the various services we offer, WMH aims to provide joy and prosperity to people. We believe people hold the key to success in the retail industry, meaning recruitment and training are both vital to the business and meeting that aim.
MyBRANDS is the only job platform that specializes in beauty and fashion throughout APAC. MyBRANDS handles both full-time and part-time positions, which means it is able to capture and train any candidate who seeks a career in these industries. The skill sets that retailers require against job-seekers have diversified, for instance, expectations of the workforce being able to deliver smooth O2O customer service, and address customers' concerns about sustainability issues. Through WMH's MODE Academy, a comprehensive range of training is available to equip registrants with the necessary skills, and staff can undergo customized courses depending on business needs. MyBRANDS is hence able to efficiently and accurately provide human resources that exceed expectations for a myriad of needs.
In addition, since it is deployed in multiple countries, cross-border recruitment services are also possible. As more are willing to relocate for passion and/or career, WMH's Global Ambassador programme for instance aims to enable those who wish to work across borders. The program helps qualified candidates through visa application, housing hunt, skills and knowledge required, and even interview practice. With MyBRANDS, it will be possible for brands to employ candidates of high caliber and diverse backgrounds, as they strive to revitalize the retail industry in APAC.
Considering the shift towards a more human-centric approach in retail operations, can you share some strategies or solutions that WMH APAC has implemented to enhance customer experience and productivity at the same time?
Angeline Yap: This shift towards a more customer-centric approach in retail operations helps us create customer experiences that are much more purposeful and meaningful.
Supplied by our partner Palexy, a technology that helps retailers map and visualize in-store customer journeys is a good example of how analytics can lead to valuable insights that can then help craft targeted and effective integrated solutions. They range from manpower optimization, targeted marketing promotions to personalization, improving both operational efficiency and customer satisfaction.
WMH also offers an online customer service solution to support brands to deliver exceptional customer experiences. All this enhances Retail Associate's relationship with their customers, promoting engagement and allowing for personalized assistance at every possible touchpoint. This provides valuable support in achieving a seamless, consistent, omni-channel service integration, and more productive operations.
With the seamless fusion of fashion and technology being a cornerstone of your customer experience solutions, what are some of the innovative technologies that WMH APAC is leveraging or planning to leverage to enhance customer engagement and maximize retail sales?
Shinsuke Kafuku: Besides the technologies WMH develops, we also work with partners with cutting-edge capabilities to effectively support retailers in a fast-changing landscape.
WMH prides ourselves on our understanding and capability of fusing retail and technology, giving rise to effective integrated solutions.
We work independently and collaborate with partners to research and provide the most effective ways to invigorate the retail scene. For instance, we have recently been working with technology company Palexy. It possesses technologies to help retailers map and visualize physical in-store movements of customers and salespeople to help develop strategies that address previously invisible or unknown problems. WMH utilizes such technologies to offer solutions in line with the results of these analyses by using technologies.
Given the increasing importance of sustainability in the retail sector, how is WMH APAC integrating sustainable practices and solutions into its operations and offerings?
Shinsuke Kafuku: WMH supports young designers who combine sustainability and creativity, and work with media to help promote sustainable solutions and products.
We also regularly conduct free public webinars to enhance knowledge of the importance of sustainability among the retail workforce we have access to.
For instance, to solve the problem of waste clothing, we are working with a company that has the technology to recycle unwanted materials, transforming them into furnishing, store fixtures, mannequins, and even raw materials to build brick-and-mortar stores. In Japan, we are working with Paneco, and Monofactory, and in the rest of APAC, we are working with Wynist.