Covid-19 has been an inadvertent social experiment for many people. Consumers now have bigger questions about their lifestyle and are eager to try alternative ways of living.
Amid this shift in lifestyle trends came the rise of digital NFTs. To date, the average number of daily NFT sales is 12,000, not to mention 10,000 unique wallets that engage in NFT activities.
While NFTs are often associated with fancy digital arts, they are more than this. NFTs are influencing social lifestyles including fitness, tourism, and even for niche fan engagement experiences.
Fitness and physical wellbeing
A recent survey reveals that 39 percent of adults skip exercises or physical activities due to high levels of stress and anxiety, which negatively contribute to low motivation. Other factors that make it difficult for users to engage in exercises include a lack of social support. Or simply, a lack of incentives for people to go the extra mile.
The good news is that NFTs have been making strides in fitness and wellness. For example, you can use a social lifestyle app centered around NFTs to boost motivation. Running for a certain number of kilometers every day kicks in a healthy habit while users stack up redeemable points.
Rebase, a social lifestyle app using Web3 and NFT innovations, allows users to unlock points and rewards in any location. Joggers who run their usual route can collect items along the way by using the app. This adds more fun and a unique sense of exploration on top of what otherwise would be a routine workout.
Fitness NFT apps like STEPN have inspired 1 million daily active users to exercise outdoors by walking or running. Global downloads for fitness apps have shot up by 30 percent over the past two years, echoing the popularity of this new trend among health-conscious consumers.
Tourism explorations
Tourism offers exciting opportunities to connect with cultural places of interest. What if you can collect results along the way as you explore cities across the world?
Venturing around new locations becomes more interesting and "unpredictable" when there are digital items to be discovered. In Rebase, users find loot boxes or coins that are spread across real-world locations, such as community parks or historic landmarks.
The gamification aspect creates new motivational drivers for tourists to find rewards hidden throughout the city, while they enjoy tourist activities.
However, the experience becomes more intriguing when users are able to own digital plots of NFT land tied to real places. Digital land twins for populous cities like Los Angeles or Tokyo unlock hybrid metaverse experiences that invite locals as well as travelers.
Here's another example – travel agencies may launch special digital souvenirs as part of a tour package, adding exclusivity to the physical tour experience. Such real-time and highly accurate campaigns are possible, as Rebase uses the H3 coordinate system to minimize mapping distortions.
Fan engagement
Digital experiences built around NFTs are becoming a new engagement tool for celebrities. For die-hard fans, being able to engage with famous idols and brands is part of their lifestyle.
Apart from a digital-only fan engagement mode, lifestyle apps open up the possibility to enable hybrid fan experiences. "Geolocation and NFT technologies are redefining the way fans value their interactions by linking the real to virtual worlds, and vice-versa. It provides a tech-driven way for brands and celebrities to deepen their relationships with fans in specific regions, to create unique engagement opportunities," says Edmond Troung, Founder at Rebase.
The distribution mechanics for digital experiences fused with NFTs allow brands and celebrities to launch campaigns in select cities, where limited edition merch for instance can be claimed by fans in select locations.
Active participants are grouped into loyalty tiers based on the users' app usage or how much tokens they stake. This helps to ensure higher quality of users where Rebase's ecosystem partners can launch campaigns that are better targeted to tiered membership users.
A survey reveals that tiered program owners report having 1.8 times more ROI in comparison to programs without tiers. The study suggests that choosing the right program type can "add further value and enable the program to generate additional revenue."
Digital and IRL events
The Metaverse is not exclusively digital. It can be a hybrid experience blending the real world with augmented or virtual realities mixed in. With NFT and Web3 technologies, social lifestyle apps can offer new augmented experiences that happen in real life (IRL).
"For typical users to discover IRL events encompassing the benefits of NFTs, there needs to be a platform that is easy to access, while offering clear incentives that complement the user's existing lifestyle," remarks Troung.
Think of Rebase as the Web3 version of Pokémon GO, where users scout to find local IRL events that are relevant to their career, personality, or lifestyle beliefs. It can be conferences, music festivals, or even celebrity-themed events. Users can then unlock exclusive NFTs during the process and obtain gated access to hybrid events, making the experience just as exclusive and "real".
Daily routines
NFTs have also found a place in the things we do every day, such as shopping, running errands, or even finding good coffee shops. Even for simple daily habits, it can be incentivized by leveraging NFTs to help consumers get the most out of their daily to-dos. Routine routines no longer need to be ordinary, but perhaps a worthwhile story to share at the dinner table.
What's more, rewards can be converted into coins, NFTs or other digital collectibles that have real-world value. Unlike lifestyle apps built on Web2 technology, Web3-based apps including Rebase gives users with full control over their NFTs. This creates greater accessibility for users to freely trade, buy and sell items on NFT marketplaces.
Unlocking the value of NFTs
NFTs are more than just art – they represent a part of people's lives, both in the physical and virtual worlds. Now, lifestyle apps built around NFTs have powerful potential to promote a greater sense of personal identity, positive habits, asset ownership, and social opportunities.
---
The Human & Machine podcast is dedicated to inform and demystify the crypto, DeFi, GameFi, NFTs, and blockchain industries for the average person.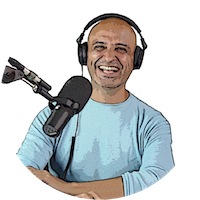 Tlahui is a man in love with words and blockchain. His storytelling and passion to communicate led him to co-host The Human & Machine, a podcast and YouTube channel. Where he rightfully plays the role of an average-minded Human trying to understand and explain in layman terms, the lingo and complexities thrown at him by The Machine, his heartless, yet brilliant co-host.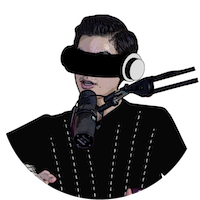 Hikaru is a blockchain lover with a weakness for cooking. His outstanding understanding and experience in blockchain technologies, plus his unhuman work ethic have earned him the nickname of The Machine. In the show, he plays the role of a hybrid all-knowing robot that goes out of his way to explain blockchain concepts to The Human while trying not to lose faith in humanity.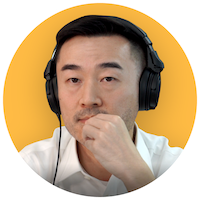 Kenny Au, aka The Brain, is a #Web3.0 #FutureofWork #DistributedOrganizations Outerspace OG. His brain functions in spacetime. Plus his innate visions and strategies in Web 3.0 have developed him the nickname of The Brain.
TechNode Global INSIDER publishes contributions relevant to entrepreneurship and innovation. You may submit your own original or published contributions subject to editorial discretion.
3 Gaming and social trends to watch out for in the metaverse