The GrowHub Innovations Company (The GrowHub), a one-stop farm-to-table solution firm for food traceability and data analytics, seeks to use technology to address three key challenges in food safety and security which include imitation, false claims, and the use of fake ingredients.
The Singapore-based Agri-tech firm said it is Asia Pacific's only Web3-enabled technology plug-and-play ecosystem builder, focusing on food traceability and carbon credits. Currently, across several countries in the Asia Pacific, The GrowHub offers access to trusted premium products at affordable prices through agri-food innovations and blockchain technology emerging from its innovation center at FIPWA.
With its capital, network, and expertise, the company also said it uses technology to engage and improve the experience of "farm to fork". Its data enables producers to improve yields, optimize distribution, and enhance transparency to ensure that consumers get what they paid for. Blockchain technology makes food traceable across the supply chain – so consumers can trust the food they eat.
In an interview with TechNode Global, The GrowHub Founder and CEO Lester Chan shared his views on the latest trends in the industry, challenges in food safety, and how technology is able to address these challenges.
Below is the edited excerpt: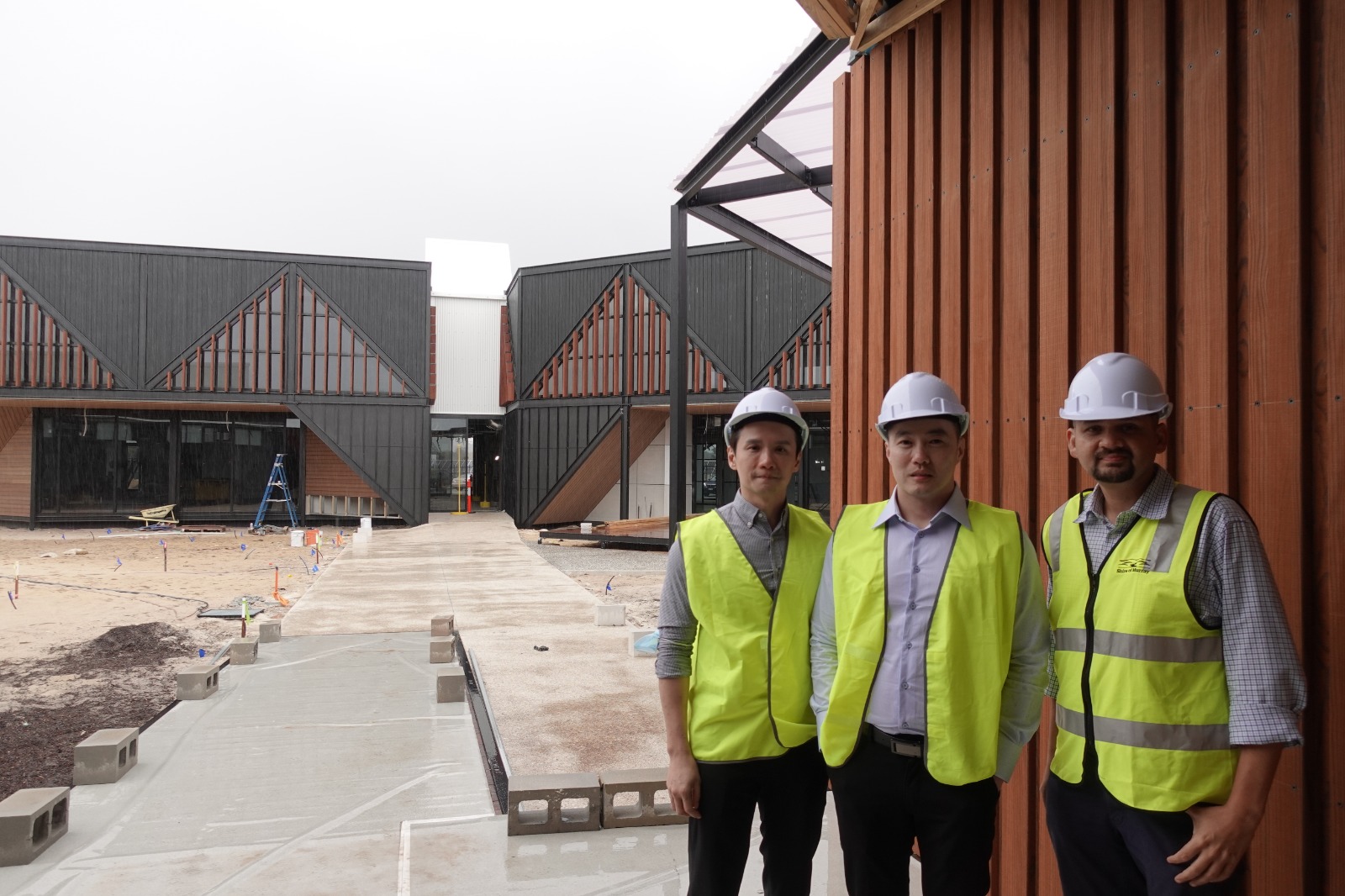 1. What are the trends driving innovation in your industry?
In the past, traceability has been a challenge in supply chains that involve complex transactions. We are now seeing more sophisticated and cost effective methods of tracing product origins.
Blockchain, for one, has provided businesses the capability to track almost any product across all the stages of its lifecycle.
Additionally, we are also seeing big data along with artificial intelligence used to counter fraud. Artificial intelligence and machine learning are currently being used by e-commerce players to scan platforms and analyze merchant behavior, product listings, specifications and user reviews to identify counterfeit goods in real time.
2. What are the three key challenges in food safety and security? How is technology able to address these challenges?
Our proprietary technology seeks to address three key challenges in food safety and security: imitation, false claims, and the use of fake ingredients.
Imitation would refer to branded products that have been created to pass off the real deal. This is the easiest to detect with the implementation of any basic traceability technology.
Our technology also seeks to address false claims made by producers who convey that their products are 100 percent natural, organic, grass-fed, no sugar added, etc. Sometimes these misled claims might be backed by certificates. With our traceability technology running on a public blockchain, we are able to provide full transparency of certs supporting such claims that cannot be altered once uploaded.
Incorporating data and artificial intelligence gives us a better edge to verify these with certifying authority on our blockchain. In addition, as the only public blockchain for food traceability in Asia Pacific, the design allows the scrutiny of such claims to be crowd sourced.
Lastly, we seek to address the use of fake ingredients. This would refer to the use of non-genuine ingredients in the production process despite claiming otherwise. An example would be using an inferior material to provide the impression that it is a quality product. Some products mention chicken but without parts of the chicken, or use vague terms like oat extracts, or beef extracts.
The GrowHub uses a series of smart contracts, supply chain, and manufacturing data as well as IoT to demonstrate evidence of authenticity. Producers who put in due diligence in their products with proper records are in a better position to differentiate products in the market and capture revenue.
3. Please share any case studies, success stories, data, or industry insights that can highlight these.
Importing low GI, high soluble fiber brown rice Japanese granola into Southeast Asia. It's not uncommon for inferior products to permeate the fast-moving consumer goods (FMCG) industry given the lucrative margins.
Imitators are able to not just replicate packaging but also mimic the products' texture and taste using various chemical food enhancers. Using our technology, we're able to track the origins across the entire supply chain to the end consumers. In addition, The GrowHub enables customers to validate this information at their convenience through their mobile device without downloading an app. We are also able to provide consumer data analytics back to the producers on sales, preferences and other critical points to maintain better control over the distribution of the products.
Exporting Royal jelly from Australia into North Asia and Southeast Asia. Using TGH technology, we are able to trace the extraction, processing, packaging, shipping, and distribution and upload relevant certificates onto our blockchain. At the same time we are able to include anti-fraud mechanisms remotely and on the packaging to prevent imitators from counterfeiting the products. In addition, our live data analytics function provides the producer real-time data on the sales, as well as direct communication and advertising to the end users.
Interesting data:
The United States Department of Agriculture revealed that 21 percent of organic food contained pesticide residue
According to the United States' Grocery Manufacturers Association, food fraud affects approximately 10 percent of all commercially sold food products.
The GrowHub partners ManukaLife to distribute honey products in Southeast Asia, China, helped by Web3 tech