Mass layoffs in big tech have been dominating conversations in Singapore. While no industry is immune to the ebb and flow of economic uncertainty, the recent layoffs have provided an opportunity for companies riddled with talent shortages.
Businesses now find themselves at the intersection of both opportunity and loss. The world has not seen a shortage of challenges over the last few years. How then, can companies navigate talent shortages, and retain the best talent all while achieving a higher capital efficiency in a candidate short market? Within the global talent landscape, many countries are faced with a shortage of skilled labor, prompting them to boost their intake of foreign talent on specialized work passes – and Singapore is no exception.
As businesses continue to navigate these uncertain times and increasingly prioritize the need to do less with more, data and technology are proving to be effective drivers to help companies anticipate workforce challenges, predict labor costs and stay competitive.
The challenges at hand
Before we delve into how data and tech tools serve as the lifeblood for businesses to develop their workforce strategies, we need to understand the ongoing challenges within the space. As the year comes to a close, leaders are looking to hit pause and assess the state of their businesses. Everyone has a new strategy and it is capital efficiency.
While there's still a talent shortage, despite the recent layoffs, CEOs still have financial targets that they must hit. This makes talent retention all the more important. Employee retention and labor cost control have been two of the challenges that companies are facing. Unequal pay due to the lack of a consistent merit cycle causes potential disparity among colleagues, ultimately causing discontent which can lead to employees feeling like the only way to close this gap is to look for new jobs. Ensuring both new and long-standing employees are paid fairly and appropriately will allow businesses to avoid disparities, especially across large complex organizations where this can be easily overlooked.
Another challenge is the lack of quality data. One can never have too much data, unfortunately, in most cases, information that leaders often rely on resides in manually created excel spreadsheets – which need to take into account real-time data. As a result, leaders have no choice but to make critical decisions which have a direct impact on retaining best-performing employees on incomplete or out-of-date data. This ultimately works against businesses trying to retain and hire new employees.
Understanding these challenges will help businesses set up systems that will allow them to attract and retain the best talent all while achieving a high capital efficiency amidst a talent-starved market.
Adapting to stay ahead
In order to leverage the opportunity that comes with the recent layoffs, HR teams need to develop fair and comprehensive compensation strategies to attract and retain talent. This ensures pay equity across the organization and eliminates pay gaps due to several factors. Adopting initiatives such as relooking at merit cycles and compensation benchmarking will pave the way closer to these outcomes.
Incorporating new tools used as a single source of truth for all business data points can provide exponential value in retention. With the right tools in place, a merit cycle can be conducted on a regular basis. This includes introducing measures such as performance trackers that note achievements in a consistent and transparent way and compensation planning which allows leaders to make objective, unbiased decisions.
The benefits are twofold. For employees, they will be able to assess their progress and measure how they are performing against the KPIs that the company has in mind. As for leaders, they will have greater efficiency with a tool that takes away the problem of the manual labor that goes into creating spreadsheets. By building in these systemic changes, leaders also get a better understanding of cost control, especially in the current state of the economy where companies are looking to tighten their purse strings.
Compensation is such a complicated and imperfect science. Through benchmarking, businesses provide competitive employee packages without risking revenue. Using salary data from a reputable compensation benchmarking company that matches internal jobs with similar jobs in the market ensures that companies stay current and pay their people according to the market rate. Unlike self-reported pay databases, job matching looks at the specific tasks and requirements for every role at your company. Compensation benchmarking also considers geographic location, company size, years of experience, and education level to ensure accurate and relevant data.
Harnessing the right tools provides businesses with real-time data, enabling them to make decisions quickly and more accurately. Most importantly, it serves as the key to retaining and attracting quality talent.
Managing and setting up these systems helps to future-proof your company and in the long run save costs, which could potentially avoid another surge of mass layoffs.
What lies ahead
There is no denying that the job market will continue to be a competitive one for the foreseeable future. Compensation will be a major driving force in attracting and retaining high-performing employees within businesses. Now is the time for companies to show that the value of employees go beyond the numbers and results they produce, but instead are part of systems that merit them and ensure they adapt to the challenging economic conditions.
While businesses may be reluctant to invest and introduce new systems given the current market conditions, this move would be the right step forward to ensure they are able to successfully navigate through constrained economic environments while being able to plan ahead and stay on top of their competitors.
---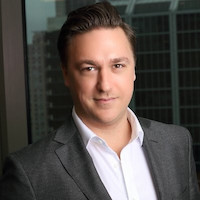 Damien Andreasen is the Regional Head, APAC at HR software platform company HiBob. Prior to joining HiBob, Damien spent a decade launching and scaling ANZ technology companies including Spreets, Lawpath, and Ento. Since HiBob's launch in late 2015, HiBob has achieved consecutive triple-digit year-over-year revenue growth, and become the HR platform of choice for more than 2,500 modern, mid-sized and multinational companies, such as Monzo, Happy Socks, Gong, Fiverr, and VaynerMedia.
TechNode Global INSIDER publishes contributions relevant to entrepreneurship and innovation. You may submit your own original or published contributions subject to editorial discretion.
Navigating the global technology skills gap with AI-moderated upskilling