At Cainiao Network, ESG is not a standalone division running siloed sustainability initiatives, according to Zhijing Niu, Vice President of Cainiao's Public Communications and Marketing, and Environmental Social and Governance (ESG) Initiative.
"It is part of Cainiao's DNA and tightly weaved into our daily operations – pervasive across every part of our value chain and forms a closed loop, from deliveries, warehousing and packaging, right down to community recycling targeting end consumers," he said in a TechNode Global Q&A.
Founded in 2013, Cainiao Network is a smart logistics company and the logistics arm of Alibaba Group. As part of its commitment to create customer value, the company has adopted a collaborative approach to logistics that aims to improve efficiency and customer experience for all players along the supply chain. This is part of its efforts to carry forward Alibaba's mission of making it easy to do business anywhere by aiming to deliver anywhere in China within 24 hours, and across the globe within 72 hours.
A winner of the Enterprise Award: Corporate Sustainability Champions award at the ORIGIN Innovation Awards 2022, Cainiao has begun efforts to drive sustainable development since it was founded in 2013, and it has been proactively introducing new innovations to deepen sustainability initiatives along the value chain and within the logistics and supply chain ecosystem, together with its partners and customers.
Cainiao's nuanced green logistics framework encompasses the entire value chain, comprising communities, recycling efforts, delivery services, packaging, and logistics parks, all of which play crucial roles contributing to a greener logistics and eCommerce ecosystem.
In line with Alibaba's goals to be carbon neutral and halve carbon intensity in its supply chain by 2030, Cainiao has also ramped up efforts to build a sustainable supply chain for global stakeholders, which includes internal business functions, partners, merchants, and customers. Cainiao ESG council is chaired by Niu, with a focus on driving sustainability measures with key stakeholders and championing strategic decisions to deliver real impact.
In the interview, Niu also shared the trends driving innovation in the logistics industry, what role does ESG play in enterprise operations today, details on Cainiao's green logistics initiatives and the challenges in sustainable innovation, among others.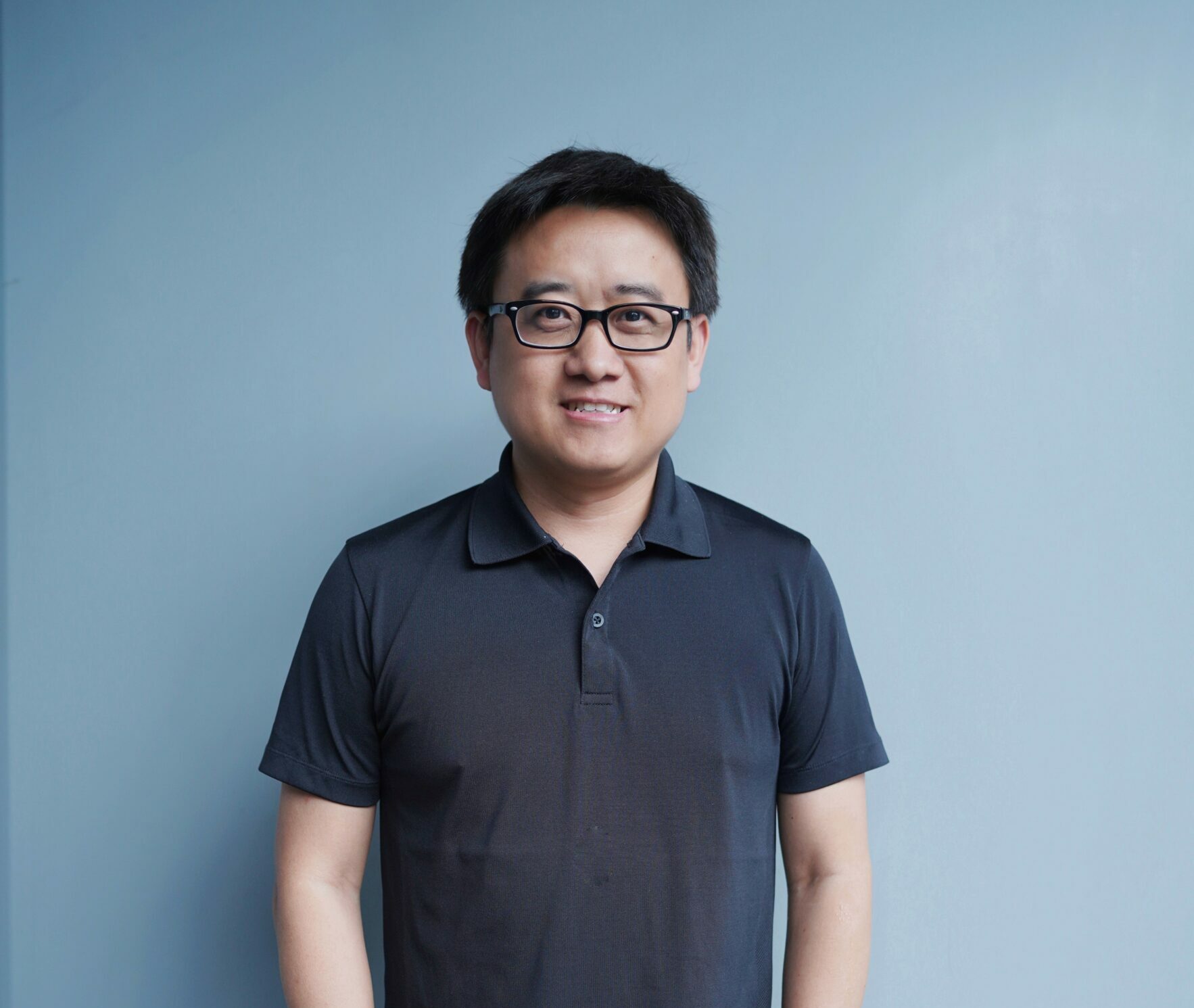 Below are the edited excerpts:
What are the trends driving innovation in your industry?
The eCommerce and cross-border trade boom has spotlighted the importance of a resilient supply chain and logistics value chain. As the logistics and supply chain sector expands, the demand for digitalization and technological innovations within the logistics sector is expected to increase. This provides the momentum for continuous push towards industry-wide digital transformation in order to fuel the sustainable growth of the sector.
In addition, the rapid growth of eCommerce and its supporting logistic functions has resulted in an enormous increase in waste generation. With government authorities, regulatory bodies, activist groups, and consumers placing a greater emphasis on sustainability today, we are also witnessing the increasing focus placed on implementing sustainable practices within organizations – one that has become an imperative and no longer a good to have. Coupled with the digitalization trend, this has spurred on industry-wide and organization-wide initiatives to leverage technology to deliver greater sustainability in logistics.
What role does ESG play in enterprise operations today? How so?
The new era of digitally savvy and environmentally-conscious consumers are placing a stronger emphasis on making purchasing decisions based on a company's ESG initiatives and goals, and holding businesses to higher standards and compliance when it comes to their sustainable practices Several studies found consumers to be paying more attention to the environmental impact of their purchase decisions than before the pandemic. In a survey conducted by PwC in June 2021, half of the global consumers surveyed are reported to be more eco-friendly, with those in the Asia-Pacific region rating higher than the global average.
Eliminating environmentally unsustainable practices is also an investment in a more resilient and competitive business strategy. One of the best ways to achieve this is by working with responsible logistics ecosystem partners, as well as adopting environmentally-friendly packaging materials and leveraging emerging technologies for smarter and more efficient deliveries.
While becoming a greener business takes time, investment and many operational changes, there is no better time to start than right now. The pandemic has forced businesses to streamline operations and this very need to adapt presents the perfect opportunity for companies to transform their practices for a more resilient business and sustainable world. Apart from mitigating the climate crisis, green business practices are poised to become a key business differentiator in the long run.
Define impact. How do you innovate with impact in mind?
As an organization, we define our green logistics impact as the value we deliver to the community and environment. This can be segmented further into tangible and intangible aspects, such as the former being the amount of carbon emissions reduced or paper saved, and the latter being the shift in consumers' recycling habits and fostering greener lifestyles among consumers and partners.
At Cainiao, our green logistics initiatives are conceptualized and executed with our customers and partners in mind. These initiatives are also aligned with our business goals and vision for authenticity while tapping on our expertise to maximize success. They are then integrated into our entire value chain or at least implemented in major segments of it for greater impact and continuity.
By capitalizing on our resources and expertise in technology, logistics and supply chain, we are able to maximize the extent of our impact. For example, to reduce the use of packaging materials and hence packaging waste and cost, we developed an AI-based smart packaging algorithm to accurately determine the most suitable carton size for each parcel. This smart logistics technology is now being applied to over 530 million parcels processed by Cainiao yearly which results in approximately 15 percent reduction in packaging materials used. This smart packaging technology is subsequently promoted across the entire logistics supply chain in China, thus amplifying its sustainability impact.
What are the three key challenges in sustainable innovation? How is your company/team able to address these challenges?
The wider network effect and ecosystem support are key to driving lasting impact, therefore partnering with responsible partners is critical to creating that reverberating impact across the entire ecosystem and even globally. Logistics and supply chain comprises various players to deliver end-to-end fulfilment – from merchants, warehouse operator, to the logistics partner for cross-border line haul, and the last-mile courier company. To amplify the positive impact of green logistics, businesses at each stage must work together to adopt a common set of sustainable and green practices.
On that note, Cainiao also collaborates with brands like Nestlé and P&G to raise awareness on the importance of sustainability and amplify green efforts. In 2021, Cainiao and Nestlé rolled out a green supply chain project to transform Nestlé operations in China with the goal of reaching net zero emissions. We offered our expertise and proprietary tools, along with services such as doorstep collection of recyclable items and the establishment of recycling facilities at over 30,000 post stations across 300 cities for consumers to return their carton boxes. Other brands in Nestlé's portfolio, such as Nescafé and Starbucks at Home, expanded the use of eco-friendly packaging with Cainiao's packaging, with future plans to roll out campaigns to raise awareness of sustainability.
Please share any case studies, success stories, data, or industry insights that can highlight these.
One of Cainiao's largest projects in 2021 saw the installation of 100,000 sqm of photovoltaic (PV) panels on the roofs of warehouses, which are estimated to reduce 5,535 tons of carbon emissions yearly, the equivalent of 700,000 trees' annual carbon intake. Extra output from power generation systems is routed to the State Grid, China's electric utility corporation, for consumers' usage. Currently, Cainiao has rolled out PV rooftops in 6 logistics parks spanning 2.5 million sqm, with capacity of 25 megawatt. In 2021, this resulted in an electricity generation of 25 million kWh, reducing 16,000 tons of carbon emissions. There are plans to install PV rooftops on all Cainiao logistic park rooftops in China to double capacity by 2023..
Along the Cainiao value chain, these proprietary green logistics tools and technology are used:
E-shipping labels save up to 4 sheets of paper per parcel and offer real-time visibility for parcel tracking. Over 15 days during 2021 11.11 shopping festival, 1.6 billion parcels with these labels saved an equivalent of 3,700 sqm of forest area.
The smart packaging algorithm was introduced in 2018 to reduce 15% of packaging materials by assigning the smallest-possible packaging for parcels. This can be applied to 530 million parcels annually.
Smart order consolidation uses data intelligence technology to group multiple parcels into 1 package based on delivery location for greater efficiency and energy savings. It was used in over a billion decision-making processes by mid-2021.
Route planning algorithms help delivery networks reduce the mileage of each truck by up to 30%, reducing carbon emissions.
A carbon management dashboard that accurately tracks emissions from consumers, businesses, and other stakeholders of the value chain

For merchants, Cainiao developed a carbon management system that calculates carbon emissions and offers reports and carbon accounting statistics. They are then given an overall rating for their sustainability efforts and benchmarked against their counterparts.
For consumers, the solution was adapted by creating personal carbon accounts to allow them to track their activities via an app and encourage eco-friendly actions.
As of 2021, reusing and recycling of cartons have generated savings of 10-30 percent in operating costs, in order to help merchants achieve carbon neutrality. Cainiao Post stations across 315 Chinese cities provide recycling services–as this initiative expands, post stations are expected to recycle over 100 million carton boxes a year.
---
This TechNode Global Q&A is part of the ORIGIN Innovation Awards 2022 series. Cainiao Network is a winner of the Enterprise Award: Corporate Sustainability Champions.
ORIGIN Innovation Awards 2022 winners: Startup Leaders of the Year and Corporate Sustainability Champions