A McKinsey report on the impact of the COVID-19 pandemic on online learning trends found that 2020 saw record enrolment in online learning and universities have launched new online programs to meet this demand. The number of students taking up hybrid and distance-only courses at traditional universities increased by 36 percent between 2012 and 2019, while the COVID-19 pandemic turbocharged this growth by an additional 92 percent in 2020. The term "Zoom University" was even coined by university students to refer to the fact that school was now taking place in their bedrooms over a computer.
Students and educators globally were suddenly forced into home-based learning as lockdowns took the world by surprise, scrambling to keep classes in session online in the shortest amount of time. This has in turn created another problem: the interoperability between solutions is a challenge, making it difficult for educators to switch between solutions or use them at the same time. The lack of intuitive learning interfaces has also elevated the frustration of educators who are still navigating the world of remote or hybrid teaching.
Connectivity issues, which are common with such solutions, have impacted student engagement and accessibility, while educators grappled to find the right tools to deliver classes digitally.
Collaborative technology has enriched hybrid learning
Unified collaboration is technology that is redefining and enriching the education sector in three key areas: web-based video conferencing, wireless presentation, and scheduling.
Rapid digital acceleration has personalized the learning experience and helped make hybrid and blended learning more robust, comprehensive, and engaging. Classrooms today have been redesigned to be able to navigate disruptions without impacting the continuity of teaching and learning.
Within the Asia Pacific region, different countries are at different stages of development and adoption of digital for hybrid learning. Traditional teaching methodologies are still dominant in some markets, while tweaks have been made in other markets in tandem with existing technologies.
Regardless of stage they are in, thanks to emerging collaborative learning tools, students around the region and in the world are increasingly at ease with hybrid learning, which optimizes the learning experience in multiple dimensions.
Unified collaboration can make or break the hybrid learning experience
Hybrid learning combines elements of face-to-face classroom instruction with online instruction. Immersive, unified collaborative technology is the key to an optimal hybrid learning experience, ensuring:
High-quality audio and video: To facilitate better student-educator interaction and remove distractions or disruptions like voice distortion or echoes.
Data-driven resource planning: To generate reports from room and device usage data to drive better resource planning and budgeting
Device lifecycle management: Device upgrades and updating can be disruptive to training schedules. A comprehensive view of device lifecycles can aid in scheduling updates and preparing budgets more efficiently.
No one-size-fits-all approach to hybrid learning systems
It is important to have clear goals in mind before implementing any hybrid learning system. Think first: What is the desired outcome?
Is it to enhance the learning experience and encourage unified collaboration between teachers and students? Or it is improved communication between other institutions?
The focus should be on finding a solution that would plug most, if not all, of the gaps in the existing system. The quality of user experience should also be considered. There is no one-size-fits-all approach.
Ensuring equity in experience
Hybrid learning combines the experience of face-to-face learning with the convenience and accessibility of distance learning, providing a more personalized and crisis-proof education experience for students.
Digitalization also enables the hybrid education space to be equally inclusive, engaging, and equitable for students seated in the classroom and those joining remotely.
Collaborative technology also applies to learning in the corporate context. Online courses that utilize the right technologies will allow for both remote and in-person employees to effectively engage, share content and ideas, and participate in unified collaboration, wherever they choose to be.
---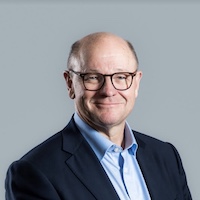 Jacques Bertrand is the Executive Vice President of Crestron Electronics, Asia – a global provider of workspace technology that optimizes collaboration.
TechNode Global INSIDER publishes contributions relevant to entrepreneurship and innovation. You may submit your own original or published contributions subject to editorial discretion.
Hybrid working actually increases our carbon footprint – here's why, and how businesses and building owners can tackle it