The pandemic has played a critical role in reshaping the relationship consumers have with e-commerce, pushing it beyond a purely transactional relationship to one that is more customized and personal. Having grown accustomed to the convenience of making purchases with a simple click, digital-savvy consumers are now seeking out more personalized online shopping experiences that are adaptable and responsive to their individual needs. In other words, e-commerce today needs a 'human touch.'
To support this shift, online businesses will need a wealth of data to improve their processes and better predict consumer preferences. Technological innovation – perhaps somewhat ironically – is, therefore, the key to elevating the e-commerce customer experience with a 'human touch.' From online businesses to logistics service providers, e-commerce players must be able to understand and implement technology effectively to satisfy the demands of increasingly discerning consumers and usher in a new era of e-commerce for Southeast Asia.
AI at the forefront
Since the start of the pandemic, the industry has been exploring and experimenting with the latest technologies to improve operations planning and enhance consumers' e-commerce experience.
AI-powered solutions are transforming the e-commerce industry, with AI being increasingly used by online retailers and platforms to provide chatbot services, analyze customer comments, and offer personalized services to online shoppers.
Some of the leading use cases include personalized shopping, intelligent product recommendations, and inventory management. E-commerce AI tools can also be equipped with capabilities such as creating grocery lists and even placing online shopping orders on the consumer's behalf. Image recognition software is also progressively used in e-commerce to identify similar items and provide product recommendations based on product attributes like size, color, texture, and brand.
With AI still on the cusp of its innovation, it presents immense potential to change the face of e-commerce and enable businesses to connect with consumers in more meaningful ways.
Engaging consumers at every step
Leveraging these technological advancements, companies are also creating more personalized online shopping experiences by interacting and engaging with customers at every touchpoint – from the point of purchase to delivery, and even post-purchase services.
We have already seen some businesses experiment with new ways of engaging consumers during the purchase phase. From livestream shopping to social commerce, and the introduction of gamification to app interfaces, the shopping experience is quickly becoming more interactive. Major e-commerce platforms, for instance, are encouraging consumers to play games and win vouchers, which they can then use for future purchases.
In terms of delivery, consumers today expect greater flexibility in how their parcels are delivered, looking for various delivery options, such as on-demand or same-day delivery, as well as the option to pick up the parcels at their own convenience.
Earlier last year, Singapore launched a nationwide delivery locker network, known as Pick Network, to better serve the needs of the public, while helping logistics service providers achieve higher productivity and remain sustainable amid this e-commerce boom. Apart from partnering with Pick Network, logistics players like J&T Express are also expanding their own service points, namely J&T Points to offer greater ownership for buyers and sellers to manage the delivery process at their own time and convenience.
Going a step further, smart sensors are now a game-changer as they enable consumers to track the exact location of an item in transit with pinpoint accuracy, and even inform them of the exact environmental conditions their package is in. Such technologies increase the transparency and traceability of parcels, providing consumers with greater peace of mind.
Lastly, when it comes to post-purchase services, e-commerce platforms should strive to provide a fuss-free return and exchange service. In a recent study, two in three consumers said they consider the current return processes to be difficult, and this affects the overall shopping experience. With cross-border e-commerce set to be the next frontier, it is critical to ensure that delivery and return options for overseas purchases are convenient and transparent as well.
Agility and creative thinking needed
The old adage that 'customer is king' has never been a truer statement in today's new retail landscape. A survey by Salesforce found that 66 percent of consumers expect companies to understand and anticipate their needs – and the pandemic has raised these consumer expectations further.
In response, there are many ways that the industry could develop to meet the changing consumer demands, some evolutionary, others more revolutionary. However, what all these solutions have in common is being agile and creative in leveraging digitalization.
E-commerce players have been evolving rapidly over the last few years. If we've learnt anything at all from the pandemic, it's that adapting and thinking out of the box is the cornerstone of a successful business strategy. As Southeast Asia's e-commerce landscape continues to grow and evolve, industry players should adopt the same mindset and implement innovative solutions to improve their services.
---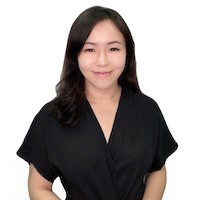 Alice Yeung is Sales and Marketing Director of J&T Express Singapore
TechNode Global INSIDER publishes contributions relevant to entrepreneurship and innovation. You may submit your own original or published contributions subject to editorial discretion.
Now on its third year, the ORIGIN Innovation Awards draws inspiration from the United Nations Sustainable Development Goals (SDGs) and seeks to recognize and celebrate exemplary entrepreneurs, businesses, investors, and innovation ecosystem drivers that embody the spirit of outstanding innovation and are actively promulgating sustainability in their business practices.