Generative art has been around for a while now, since the 1960s, when Michael Doll, a University of Southern Carolina engineer and professor programmed a digital computer for the first time for artistic purposes. Professor Doll later used computer-programmed patterns to mimic and simulate visual artwork effects of famous artists, such as Bridget Riley.
Six decades later, generative art is inspiring a new breed of NFTs that are interactive. Unlike the traditional process of creating art, generative NFTs are influenced by distinct rules using computer algorithms. Artists can create these digital content pseudo-randomly, with no final result in mind, making the process even more intriguing.
What's the buzz with NFTs?
To get a better perspective, one needs to first understand why NFTs are creating major headlines among millennials and celebrities. NFTs feature underlying attributes that empower users with access to decentralized communities, premium content, as well as Metaverse platforms. However, some of these use cases are usually far-fetched, with a majority of them only applicable in the up-and-coming Metaverse worlds.
Take the Bored Ape Yacht Club (BAYC) for example. The limited NFT collection doubles as a digital asset due to its rarity and membership access to the exclusive BAYC community. The NFT's main perk is the community itself, which mostly interacts on a private Discord channel. Perks that community members get include access to exclusive BAYC merchandise, where a simple hat can fetch as much as $5,000.
While this community has the potential to be one of the strongest NFT brands, the use cases of the underlying Ape NFT assets are limited to a select few. Moreover, even if the average user gets lucky to hold the NFT, it might not be easy to utilize the same in terms of purchasing exclusive club merch for thousands of dollars.
"NFTs come in all shapes and sizes with varying reasons on why they are gaining popularity. However, many NFT collections in the market are often associated with short-term community speculation. For NFTs to sustain in the long term, real innovations are needed to add more practical value for NFT owners," says REMO, a multidisciplinary artist and co-creator of Dream Engine.
The BAYC collection points to the rising trend among digital-esque collectors wherein NFTs act as a community bond. While many static-based NFTs such as BAYC are carving their own future, others are taking a different approach to how NFTs are influencing communities.
The evolving concept of generative NFTs
Code can be beautiful as an art. One step further, generative art with interactive elements is challenging the notion of how NFTs can be more than a digital collection.
The crème de la crème of generative NFTs can be seen with Art Blocks, a platform on the Ethereum network that offers unique, programmable, as well as on-demand collections to global NFT collectors. The platform is geared towards digital-centric artists who can leverage creative coding and blockchain tech.
Artists contribute their own generative scripts secured immutably on the Ethereum blockchain. Locking the script, which contains the codebase responsible for the generative NFT's output, determines various attributes. This includes factors such as maximum iterations, the artist's name, and the NFT identifier, making the non-fungible token truly distinctive.
Connecting people and code through interactive elements
The actual NFTs minted on Art Blocks can be a rare visual pattern, 3D model image, or a 2D artwork. But what if users can have live interactive experiences with the NFT? Dream Engine, a curated collection of Art Blocks, introduces ambient interactivity for generative NFTs.
Generative NFTs feature distinct "DNA seeds" that represent the unique IDs of each NFT. Ambient interactions, enabled in Dream Engine NFTs allow users to see, hear, touch, or even "dream alongside the sleeping blockchain DNA."
"Games demand you to interact, while most art is passive. We've created a state of flow called 'ambient interactivity' where the artwork listens to you in the background and changes to reflect the environment. It is in sync with the surroundings, engaging but not demanding," says DCsan, an all-around crypto creative and co-creator of Dream Engine. Psychoacoustic sound notes of 40-880 Hertz are believed to increase alpha brain waves and relax the mind.
Each Dream Engine NFT provides an ongoing loop and maps the sound of the NFT's unique blockchain signature, producing distinct melodic notes. "While the initial image is deterministic and based on its permanent blockchain hash, as the user interacts through talking or touching, the live render will change to create something unique. We call this 'mutating the immutable'. Together with musical feedback, it creates a playful lullaby," adds DCsan.
Paving the intersection of creativity and impact
Generative arts are not new in the NFT industry. An AI-generated portrait once sold for $434,500 at Christie's, a trend that shows users are already embracing this type of NFT. Despite the unpredictable nature of the industry, NFTs are still on the path to exploring the unknown. Time will tell as to the real impact that interactive NFTs can instill across the creative industries.
---
The Human & Machine podcast is dedicated to inform and demystify the crypto, DeFi, GameFi, NFTs, and blockchain industries for the average person.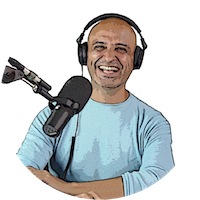 Tlahui is a man in love with words and blockchain. His storytelling and passion to communicate led him to co-host The Human & Machine, a podcast and YouTube channel. Where he rightfully plays the role of an average-minded Human trying to understand and explain in layman terms, the lingo and complexities thrown at him by The Machine, his heartless, yet brilliant co-host.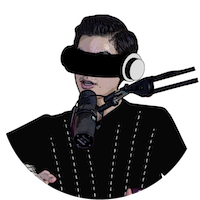 Hikaru is a blockchain lover with a weakness for cooking. His outstanding understanding and experience in blockchain technologies, plus his unhuman work ethic have earned him the nickname of The Machine. In the show, he plays the role of a hybrid all-knowing robot that goes out of his way to explain blockchain concepts to The Human while trying not to lose faith in humanity.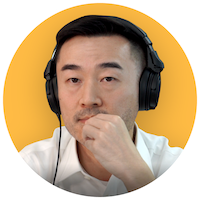 Kenny Au, aka The Brain, is a #Web3.0 #FutureofWork #DistributedOrganizations Outerspace OG. His brain functions in spacetime. Plus his innate visions and strategies in Web 3.0 have developed him the nickname of The Brain.
TechNode Global INSIDER publishes contributions relevant to entrepreneurship and innovation. You may submit your own original or published contributions subject to editorial discretion.
Now on its third year, the ORIGIN Innovation Awards draws inspiration from the United Nations Sustainable Development Goals (SDGs) and seeks to recognize and celebrate exemplary entrepreneurs, businesses, investors, and innovation ecosystem drivers that embody the spirit of outstanding innovation and are actively promulgating sustainability in their business practices. Nominations are now ongoing.
How NFTs are boosting the global sports collectibles experience