When NFTs first came on to the scene, skeptics claimed that this was a fad and would lose steam in less than a year. Yet, this explosive industry continues to stump its critics. Reports revealed that the value of NFTs market hit a whopping $41 billion USD at the end of 2021, closing in on the total size of the global fine arts market.
This new blockchain-based digital content is making substantial impacts in various sectors like gaming, arts, entertainment, music, and the multi-billion dollar sports industry. NFTs in sports have been considered "the future of digital assets in sports" with thousands of sports NFTs available on global online platforms. While there's still a lot of ground to be covered, sports enthusiasts all over the world have much to look forward to.
Upgrading the sports entertainment experience
NFTs have gained sharp attention in major sports categories like basketball, including NBA Top Shot, and football in the case of Sorare. They are used in the forms of memorabilia, trading cards, sport kits, digital collectibles, and even ticketing.
Now, winter sports seem to be the new direction. The mainstream growth in winter sports popularity provides a golden opportunity for the NFT industry to gain more exposure to sports audiences. A successful move of NFTs into this sector will further demonstrate how the technology will segue into the hands of snowboarding, skiing and figure skating enthusiasts to name a few. nWay, a subsidiary of Animoca Brands, one of the largest disruptors in the GameFi and digital entertainment sectors, is pioneering a new dimension of NFTs in winter sports.
Sports collectibles are more than what meets the eye
Beyond games, NFTs in itself encapsulate the very essence of owning and trading collectibles. "They provide tangible ways to celebrate world-class athletes, whether in the form of video clips, digital players cards, or signed autographs. NFTs provide technological innovation to deliver new ways of driving long-term emotional connections between athletes and fans. NFTs, which can represent any piece of digital content and metadata, enhance the way these special moments are owned and shared as digital sports memorabilia," says Taehoon Kim, Co-Founder and CEO of nWay.
NFT sports collections such as Apex Athletes are pioneering a new dimension of digital collectibles specifically for the sports market. This exclusive NFT collectible is celebrating top winter sports athletes including Ayumu Hirano, Shaun White, Nathan Chen, Chloe Kim, Alysa Liu, Vincent Zhou, Lindsey Vonn, and dozens of others.
Each NFT from this collection includes a photo and video from the athletes' personal collection with some having exclusive signed versions. Considering the raving success NFT collectibles have experienced in the last two years, one can only imagine how millions of fans can enjoy new modes of owning, trading, and donning their prized sports collectibles.
However, NFTs become a whole lot more interesting when their utility extends into the metaverse. With the recently announced partnership between The Sandbox and Apex Athletes, avatars of star athletes including Shaun White, Nathan Chen, Chloe Kim, Lindsey Vonn, and Ayumu Hirano, will be playable in The Sandbox. Owners of these selected Apex Athletes will be able to unlock exclusive avatar skins in one of the world's most popular metaverse platforms. This further injects more utility for the NFT collection, on top of the extra hours of fun gameplay.
Given the growing fan base of winter sports, incorporating NFTs in this sector has the capacity to expose the hundreds of millions of fans to the burgeoning digital marketplace.
NFTs have more room for innovation
Incorporating NFTs with star athletes gives sports fans a golden opportunity to celebrate some of the world's greatest sports celebrities. More than just digital memorabilia, these new classes of NFT sports collectibles also serve as a form of membership into a fan club, where the owners can access and interact with star athletes in new and unique ways, and be gifted more collectibles or virtual game items.
"The impact of NFTs over the years has been tremendous, to say the least. We are excited to see the same positive impact for winter sports, starting with athlete NFTs that can be collected, traded, and earned," says Taehoon Kim. The road ahead for NFTs in the sports industry is filled with much optimism, and the same goes for the NFT industry as a whole.
---
The Human & Machine podcast is dedicated to inform and demystify the crypto, DeFi, GameFi, NFTs and blockchain industries for the average person.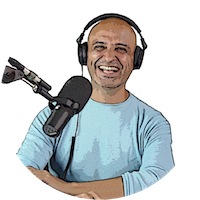 Tlahui is a man in love with words and blockchain. His storytelling and passion to communicate led him to co-host The Human & Machine, a podcast and YouTube channel. Where he rightfully plays the role of an average-minded Human trying to understand and explain in layman terms, the lingo and complexities thrown at him by The Machine, his heartless, yet brilliant co-host.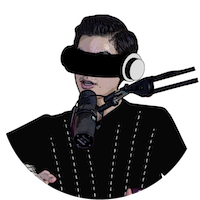 Hikaru is a blockchain lover with a weakness for cooking. His outstanding understanding and experience in blockchain technologies, plus his unhuman work ethic have earned him the nickname of The Machine. In the show, he plays the role of a hybrid all-knowing robot that goes out of his way to explain blockchain concepts to The Human while trying not to lose faith in humanity.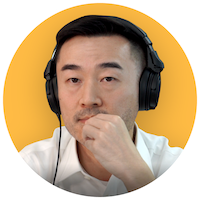 Kenny Au, aka The Brain, is a #Web3.0 #FutureofWork #DistributedOrganizations Outerspace OG. His brain functions in spacetime. Plus his innate visions and strategies in Web 3.0 have developed him the nickname of The Brain.
TechNode Global INSIDER publishes contributions relevant to entrepreneurship and innovation. You may submit your own original or published contributions subject to editorial discretion.
The Groupon for web3: Reviving merchant businesses with location-based NFTs [Podcast]