The blurry lines between offline and online are beginning to disappear as individuals and businesses extend their reality to explore new ways of interacting with customers and employees. As a result of COVID-19, businesses have no doubt come out the other side and are finding success with hybrid working models. But where do we go from here? We are already evolving from endlessly scrolling on our smartphones to strolling around virtual worlds while engaging with digital versions of our friends, family, colleagues, and contacts.
This path has helped the Metaverse enter the mainstream and is essentially a growing collection of 3D environments where users explore a mixed reality,  for instance, attending a virtual concert with 12 million people from around the world. With employees already suffering from Zoom fatigue, businesses are also on a mission to build a more engaging 'future of work' in the Metaverse.
According to Gartner's 2022 research, 25 percent of people will spend at least an hour every day in the Metaverse by 2026. In addition, analysts predict that audiences are expected to work, learn, shop, and enjoy social activities and entertainment in immersive virtual worlds. The research firm also predicted that 30 percent of companies globally would have metaverse-ready products and services by 2026.
Early adopting enterprises experimenting with the Metaverse will have an opportunity to connect, engage with, and incentivize human interactions before their competitors jump on the bandwagon. As the behavior of digital natives continues to evolve, customer service and employee engagement are expected to organically drift towards a virtual-first approach.
A recent survey revealed that Southeast Asians are particularly excited about experiencing the metaverse and are creating a wealth of opportunities that are opening up across the region. As a result, we will continue to see more traditional enterprises following the lead of businesses like the gaming industry, which is planning on enriching the customer experience using the metaverse.
With the Metaverse increasingly simulating the real world in a virtual space, the need for an enhanced delivery experience will also quickly become imperative. But it is conversational AI that will play a critical role in augmenting the Metaverse experience by powering human-like avatars, advanced chat, and voice assistants to enable meaningful and natural conversations in multiple modalities.
The need for conversational AI in the Metaverse
Markets and Markets recently revealed that the speech and voice recognition market is also predicted to grow from $8.3 billion in 2021 to $22 billion in 2026 because of the influx of enterprise applications. In addition, conversational AI in the Metaverse was a topic that dominated conversations at Yellow.ai's recent Envision 3.0 web event. As a result, many futurists are beginning to agree that the stage looks set for the Metaverse to become an always-on, multicultural and multilingual, voice-first digital world.
Conversational AI is perfectly positioned as a bridge for communication between digital humans and businesses in the Metaverse. Industries such as hospitality, government services, and banking have already implemented this technology to improve customer service through conversational AI's personalized interactions.
For example, Singapore's Millennium Hotels and Resorts recently revealed it was inviting online avatars to the first-ever hotel in the metaverse and Southeast Asia's largest bank is exploring new ways that it can provide its banking services in the virtual world. Within the next five years, Yellow.ai envisions consumers having an AI-enabled agent as their shopping assistant available on their phone that can assist consumers in their clothing choices, much like a personal stylist.
Use cases for conversational AI in the Metaverse
Should the Metaverse become the digital representation of the real world, individuals would be able to experience things that would be difficult, costly, or impossible to experience in real life. The Metaverse represents a unique opportunity for brands to provide experiences that are currently impossible for most in the real world or which they could do better in the virtual world. For example, retail companies are offering new modes of shopping experiences through virtual stores. Trials, tests, and showcases such as making a test drive or trying on new clothes would also soon be possible in the metaverse.
Digital wayfinding is a very important use case of conversational AI in the metaverse. Imagine entering a virtual amusement park in the metaverse. Where are you supposed to go or what do you do to get started? That's where Conversational AI-powered human-like virtual assistants come into the picture. They will help in delivering seamless and immersive experiences by being your guide in the virtual ecosystem.
For instance, in this case, they will guide you right from the ticket counter to your favorite rides to the food stall of your preferred cuisine, all while making you feel as though you are conversing with a real human.
Customer Support is therefore a crucial field that users will quickly expect in Metaverse. As a result, companies will need to prepare now to be ready to help their customers in this new world. But it's not just about consumers and their rapidly changing behaviors and expectations. The nature of work will undergo a massive transformation challenging employers to explore new ways of engagement and collaboration with their employees in the Metaverse.
The future starts today, not tomorrow
Numerous companies are already leveraging conversational AI to help build digital avatars equipped with the advanced capabilities to converse like humans in the Metaverse. Similarly, companies can also create employee avatars and enable them to engage, interact and work together through virtual workspaces. But where do we go from here?
In much the same way the iPhone in 2007 and the Mobile App store changed everything in 2008, we are witnessing a new mode of interaction and social media engagement. With metaverse, there is vast potential to change the dynamics of customer and employee interactions for companies and institutions.
Furthermore, the Conversational AI-metaverse nexus could also enable enterprises to bolster their overall Total Experience (TX) Automation Strategy. An integration of employee experience, customer experience, user experience, and multi-experience across multiple touchpoints, TX can drive greater customer and employee experiences through holistic management of stakeholder experiences. Coupled with the Conversational AI-powered metaverse, it can open up avenues for businesses to create an edge over their competitors.
Every business leader is challenged with considering the concept of "digital humans" and the role they will play in new virtual worlds. In conclusion,  while the Metaverse looks destined to be a new mode of digital interaction, many of the concepts that we prioritize today are there to stay with higher expectations for personalized and seamless experiences.
---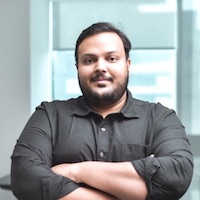 Rashid Khan is Co-founder and Chief Product Officer, Yellow.ai.
TechNode Global INSIDER publishes contributions relevant to entrepreneurship and innovation. You may submit your own original or published contributions subject to editorial discretion.
Infobip's Nikola Pavesic on unicorns, customer experience, and investing in the community [Q&A]