Improving women's access to finance could boost global economic output by up to $28 trillion by 2025, according to the International Finance Corporation (IFC).
The same research found that small and medium enterprises (SMEs) run by women are better at reinvesting profits in the business, investing in their families' health and education, and strengthening local communities.
Even so, the sad reality is that only about 2.3 percent of the world's start-up funding from venture capital is being allocated to enterprises owned by women, according to Harvard Business Review.
In emerging markets particularly, including here in Asia, this gender imbalance can be even more pronounced: the IFC estimates that 68 percent of women-owned businesses in emerging economies have unmet credit needs.
Given this backdrop, it's clear that more efforts are needed to close the gender equality gap, which has received less attention than environmental and other sustainability issues such as climate change.
Some even argue – sensibly in our view – that if women had enjoyed a more equal role in society and the economy, we may have taken earlier action to avert a climate catastrophe in the first place.
ESG is about more than just the environment
With global banks, asset managers, and investors now prioritizing environmental, social, and governance (ESG) frameworks to inform their capital allocation decisions, our view is that supporting and investing in women must be considered a key part of the 'S' in ESG.
It's no longer acceptable to exclusively focus on the 'E' pillar while survey after survey finds we are still hundreds of years behind in terms of women achieving parity in our communities, workplaces, and economies.
Improving financial access for women will also contribute towards Goal #5 (gender equality) and Goal #11 (sustainable communities) of the United Nations' Sustainable Development Goals.
Gender stereotyping is another challenge that must be addressed and overcome given the persistent belief in many countries, especially in emerging markets, that women are not as competent or effective in business as men.
All too often, the prejudice remains that women's place in society is to stay at home and take care of the family while the husband is the breadwinner pursuing a career.
This imbalance is particularly evident in many male-dominated industries such as banking and finance, IT, and fintech, sectors that remain challenging for women to get ahead in even in more developed economies.
Boosting the global economy
Meanwhile, research by the Financial Alliance For Women found a $1.7 trillion unmet demand for credit among female-owned micro SME in developing markets, while Citigroup estimates that closing the gender gap for women-led businesses could boost global GDP by $2 trillion.
Our position is clear: we believe that a more equal role for women in society, including in business and access to finance, will result in increased economic stability, employment, and overall health.
Legendary investor Warren Buffett famously makes the analogy that, in stopping so many women from effectively participating in the economy, it's like the world has been trying to play a competitive game of baseball with half its team on the bench.
The silver lining is that Buffett, like many others, looks to the future with a sense of awe at what could be accomplished if we solve this problem once and for all – and bring the rest of our team back onto the field.
WomenImpact Network's vision for Asia
Through our new partnership, Singapore-headquartered fintech Kilde and WomenImpact Network are hoping to make a real difference to female entrepreneurs in Southeast Asia in 2022 and beyond.
Together, we will work closely with micro-financing companies and non-banking financial institutions across the region to channel more funds to the female entrepreneurs who need it most – facilitating access to investments, education, and consulting.
Given the macro challenges we have already identified, we hope this program will contribute toward an innovative fintech ecosystem across Asia that combines modern technology with the specific local needs of female-owned businesses in markets such as Indonesia, the Philippines, Thailand, and Malaysia.
If we succeed, the outcome will be a more inclusive entrepreneurship environment and global supplier diversity with measurable impact.
We are optimistic that this initiative will help to bolster confidence and support women-friendly supply chains, and we are actively looking for like-minded partners to join us on this ESG/impact investment journey.
---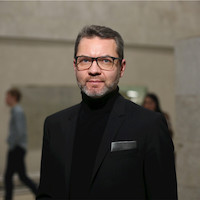 Michael Tsarev is CEO of the WomenImpact Network.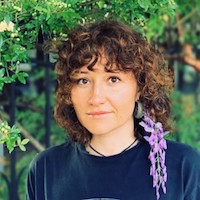 Aleksandra Yurchenko is Head of Investor Relations at Kilde.
TechNode Global INSIDER publishes contributions relevant to entrepreneurship and innovation. You may submit your own original or published contributions subject to editorial discretion.