Few will argue that a great product or service is one that solves the most pressing problems for consumers at the best value for money and with the highest quality.
A consumer study found that post-pandemic, consumers in Singapore also care deeply about the way brands treat the environment and community, as well as their attitudes towards racial and economic disparities. Sixty percent surveyed expect "brands to be purpose-driven, going beyond profits and transactional relationships, to demonstrate trustworthiness, empathy, shared values, and care for society."
Against this backdrop, it has become imperative for businesses to consciously and intentionally incorporate social purpose and impact into their business model early on.
Yet, between ensuring product-market fit, addressing the challenges of building a business, and developing the pitch-perfect deck to draw investors, start-up founders often feel that weaving social impact into their company plan is something that can be worked on at a later stage. Founding teams new to purpose-driven business models may also be doubtful if they can integrate social impact in a way that makes business sense.
Social is good for business
Research from the EY Beacon Institute and Harvard Business School shows that companies that lead with purpose are more likely to win customer confidence and be profitable. Today's consumers and employees demand values that align with their own from brands, and accountability from businesses and employers. We are seeing consumers switch to brands they trust more while employees look to work for socially-minded employers.
Unsurprisingly, companies with strong social missions appeal to talent as revealed in a LinkedIn study. Employees in social impact start-ups enjoy higher work satisfaction, are more engaged, and stay loyal to their companies. The benefits do not stop there.
Social drives innovation and promotes creativity
Weaving social good into a start-up's business model could also be an impetus for creativity and innovation. Beyond the traditional objective of profitability, having to think about how one's business can help to address current social challenges forces us to look at the situation through new lenses. This potentially creates imaginative ways of doing things to solve problems.
For example, coffee specialty company Bettr Barista solves systemic issues in the coffee value chain by trading directly with partner farms to optimize commercial benefits to these farmers and their extended communities. In Singapore, they run vocational social programs that nurture both professional and emotional skill sets. Upon graduation, trainees are offered employment opportunities in a workplace that is fair and inclusive. The company also extends micro-enterprise opportunities to marginalized women and youth-at-risk.
This virtuous loop of doing good and reaping bold, inventive ideas in the process also nurtures a more productive and positive work environment for employees, which in turn builds a strong corporate culture and better performance.
Sustainable Impact is attractive to investors
As companies start to incorporate Environmental, Social, and Governance (ESG) practices into different aspects of their business, investors are also applying ESG factors to identify risks and growth opportunities. More than 450 investors have allocated US$1.3 trillion to impact investing worldwide. Among the fastest-growing regions for such investments are East and Southeast Asia, which grew at 23 percent in 2020.
This trend connotes that investors are placing emphasis on sustainability in pitch decks and exacting ESG compliance. Start-ups with a clear social purpose thus become more attractive to potential organization partners and venture capitalists as they look to expand their reach and sustainable impact.
The burgeoning appetite for impact investments makes this an opportune moment for social impact start-ups to seek funding from venture capitalists who are after the dual goals of profit and social impact. This mutually advantageous partnership drives an effective market-based approach to resolve critical problems faced by communities everywhere – from gender inequality and access to basic human needs to climate change.
Demonstrating social value
In order to appeal to investors, it is crucial for startups to be able to measure and articulate the social impact they create. It validates their potential to do well and do good and facilitates fundraising activities.
To help start-ups and social enterprises in Singapore facing this conundrum, the Singapore Centre for Social Enterprise, raiSE, has developed the Social Value Toolkit (SVT) which guides companies to monitor, assess, and articulate their social impact.
This measurement framework is also used in Asia's first VC-backed Sustainable Impact Accelerator program that we launched recently with raiSE to help start-ups improve their competencies and scale up impact.
Participants in the program will receive financial support and non-financial support, which includes Quest Ventures and raiSE's combined expertise, networks, and resources in the social impact business arena.
Being socially responsible can create long-term value for start-ups. With the support of investors and partners in the private and public sectors, we can join hands to solve some of the most pressing, complex problems of our times.
---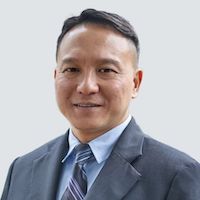 James Tan is Founder and Managing Partner at Quest Ventures, a top venture capital firm in Asia. Prior to this, James was co-founder and COO of 55tuan, a NASDAQ-listed e-commerce group that grew to more than 200 cities and 5,000 employees across China.
TechNode Global INSIDER publishes contributions relevant to entrepreneurship and innovation. You may submit your own original or published contributions subject to editorial discretion.