Although the COVID-19 pandemic is subsiding in most parts of the world, its long-term effects are still taking a toll on various merchant businesses, such as restaurants and entertainment joints. The success of these businesses largely hinges on direct engagement with consumers to streamline purchase cycles, build customer loyalty, and uncover upsell opportunities. However, achieving this is an arduous challenge, due to the effects of the pandemic on consumer behavior.
That said, businesses need to explore innovative and creative ways of engaging their customers, because as it stands, 64 percent of consumers want to connect with brands directly. Another 49 percent wants to interact with businesses in ways that bring people together for a common goal. Emerging trends that encompass NFT technology have a huge potential in helping businesses create novel experiences in customer engagement.
NFTs are converging with real-world experiences
One of the most popular Metaverse trends includes the notion of NFTs representing virtual land, which occurs entirely in the digital realm. NFTs, which can be just about any digital content or asset secured by blockchain networks, are now more than this. Users can extend the Metaverse experience to the real world, by minting and collecting NFTs from chosen locations. This works to add a new layer of scarcity and utility for digital contents that create value within the real world. This also puts new users in a better position to interact with NFTs more directly, narrowing the gap in Web3 adoption.
"Enabling geolocation as a medium for merging the real world and Metaverse allows users to explore buildings, outdoor areas, or even business premises more dynamically. Through the fusion of location-based NFT technologies, anyone can collect rewards, merchandise, or vouchers as NFTs to elevate the experience of commerce, and travel. Location-based incentives can evolve as a new way to engage and access relevant online and offline communities at the same time," says Quaison Carter, CEO and Co-Founder of Lost Worlds.
Reviving offline businesses
Location-based NFTs create "work" in the process of minting and collecting, where users are bound to travel and explore, in addition to earning rewards along the way. Businesses, such as restaurants and entertainment joints, can take advantage of this technology to encourage customers to visit physical premises and reward them for their efforts.
Platforms that focus on location-based NFT experiences, such as Lost Worlds, are creating new models on how businesses can offer innovative experiences for their customers. "Our platform allows users to claim any form of NFT for exploration, collection, and redemption. From digital coupons, meal vouchers, event tickets, to any idea that can boost customer engagement, the possibilities are endless," says Quaison.
Although the Metaverse is a great leap for Web3 innovation, we still in fact live in the real world. Introducing location-based NFTs blend the real and virtual worlds together to empower businesses in fulfilling new ways of interacting with their customers, on top of the existing reality.
Limitless use cases for location-based NFTs
The use cases of location-based NFTs are limitless, allowing merchants to harness and exploit the full potential of this innovation. From exclusive drops to brand activations, businesses can set their geographically-bound NFTs as a digital storefront for offering exclusive discounts, event passes, or even access to rare products.
At the same time, millions of novice and expert NFT users can leverage platforms that offer location-based NFTs easily and more practically, thanks to the lower onboarding curve, as opposed to other niche Web3 products. For the first time, the industry is unlocking the full potential of NFTs from the comfort of intuitive mobile apps to drive practical mainstream adoption.
"Our users only need to be in or travel to a location that has an offering, on the Lost Worlds app to unlock the eligible NFT and rewards. Beyond exploring and minting NFTs, users are able to interact with an in-built marketplace and directly trade peer-to-peer. These all add up to create a highly practical NFT experience for both consumers as well as businesses," says Quaison.
Web3 is here for everyone
The Web3 future is nothing short of what we are witnessing in location-based NFTs that are redefining online and offline experiences. The ability to leverage NFTs in real-world use cases is what the industry has been waiting for since Web3 started making headlines. While we might not be fully there yet, this paradigm is set to be a game-changer for everyone.
---
The Human & Machine podcast is dedicated to inform and demystify the crypto, DeFi, GameFi, NFTs and blockchain industries for the average person.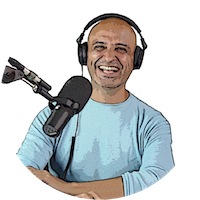 Tlahui is a man in love with words and blockchain. His storytelling and passion to communicate led him to co-host The Human & Machine, a podcast and YouTube channel. Where he rightfully plays the role of an average-minded Human trying to understand and explain in layman terms, the lingo and complexities thrown at him by The Machine, his heartless, yet brilliant co-host.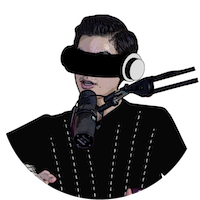 Hikaru is a blockchain lover with a weakness for cooking. His outstanding understanding and experience in blockchain technologies, plus his unhuman work ethic have earned him the nickname of The Machine. In the show, he plays the role of a hybrid all-knowing robot that goes out of his way to explain blockchain concepts to The Human while trying not to lose faith in humanity.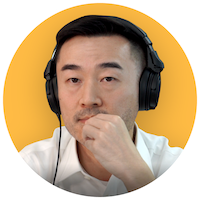 Kenny Au, aka The Brain, is a #Web3.0 #FutureofWork #DistributedOrganizations Outerspace OG. His brain functions in spacetime. Plus his innate visions and strategies in Web 3.0 have developed him the nickname of The Brain.
TechNode Global Insider publishes contributions relevant to entrepreneurship and innovation. You may submit your own original or published contributions subject to editorial discretion.
How ex-Wall Street veterans are redefining what it means to 'own your trade' in Web3 [Podcast]