Few industries, if any, emit more carbon than the construction sector. According to the World Economic Forum, global construction accounts for 38 percent of total global emissions, with buildings equivalent to the size of Paris being built every week.
At the same time, the sector remains incredibly labor-intensive. Though larger projects are won by big multinational contractors with advanced mechanization, these are eventually divvied up to hundreds of small and medium contractors who struggle to keep costs low while having high headcounts.
Add to this the Covid-19 pandemic and concerns about social distancing on top of existing operational safety and health risks, and construction companies were facing an uphill battle trying to survive the pandemic.
Enter viAct, an artificial intelligence (AI) construction tech (contech) startup based out of Hong Kong that automates construction monitoring using a combination of computer vision, edge devices, and a mobile app.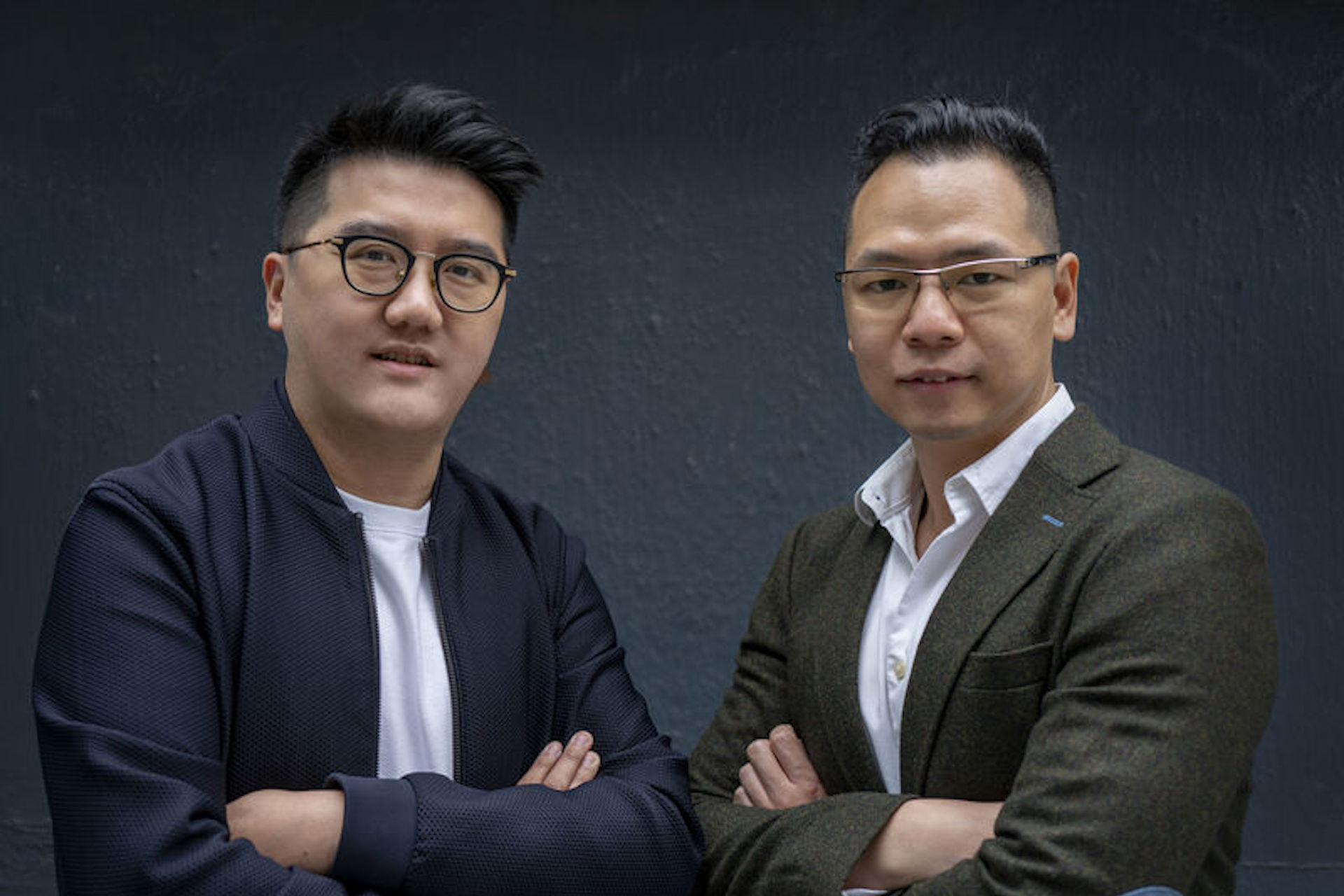 The brainchild of CEO Gary Ng and COO Hugo Cheuk, who co-founded viAct in 2016, the startup positions itself as a construction project management solutions provider that uses cameras, robots, and other sensors to help constructors mitigate safety, improve productivity, and take into consideration environmental, social and governance (ESG), progress tracking and documentation challenges.
With the advent of the pandemic, various regulators set stipulations for face masking and temperature checks on-site once construction sites began to reopen. viAct debuted the viBot, a highly-autonomous monitoring robot that could apply multiple AI modules to detect personal protective equipment (PPE) non-compliance, smoking, falling objects, danger zones, and social distancing.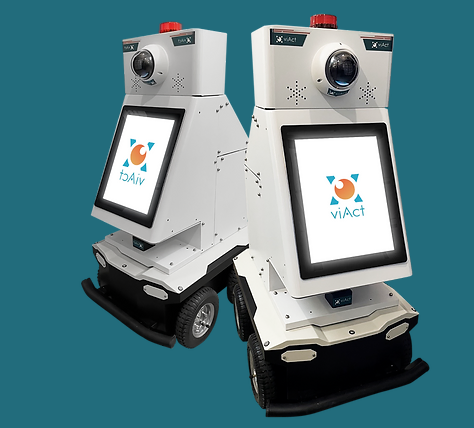 This and other innovations have seen viAct win multiple awards, secure over 50 construction sites, and more importantly, secure its first seed funding round in March 2021. The $2 million fundraise was co-led by SOSV and Vectr Ventures, with participation from Alibaba Hong Kong Entrepreneurs Fund, Artesian Ventures, and ParticleX.
CEO Gary Ng spoke to TechNode Global about viAct's solutions and further expansion and fundraising plans.
You graduated with a degree in engineering over 20 years ago but took a roundabout way back to the sector with stops in 3D printing and blockchain companies before co-founding viAct in 2016 with Hugo Cheuk. Was there one moment or interaction that led you both to decide that ConTech and construction site safety would be your startup niche?
Ng: Being building engineers by education, Hugo and I were able to see the increasing safety lapses in the construction ecosystem. In 2016, AI was a buzzword in the market, and being tech-geeks, we thought of using AI to mitigate safety issues in construction and started our initial R&D to prove our hypothesis: 'AI can be a virtual eye for the industry.'
Why start anew with a startup rather than, say, putting in systemic changes with one of Hong Kong's major developers?
Ng: We thought of creating our own world where we can independently develop indigenous solutions identifying even the most sequestered issues in the industry in terms of safety, productivity, and environmental compliance. So far, this decision has paid off: viAct has won awards such as Sector Winner in Singapore's SLINGSHOT 2021, Top 10 Finalist in Fast Forward with HPE 2021 (by Hewlett Packard Enterprise), Top 100 finalist in Alibaba Jumpstarter 2021, and Top 5 Finalist for Josef Umdasch Research Prize 2022.
What sort of growth trajectory do you expect from APAC construction players post-COVID, especially with increased health and safety concerns?
Ng: The adoption of AI and related technologies to manage safety and health in construction sites have increased after the onset of pandemic. Strict governmental regulations in the Asia Pacific region have really improved the growth trajectory in the contech ecosystem.
How receptive would you say local construction players were to viAct's offerings in the early days compared to the MNCs?
Ng: Being a startup, we initially faced issues in establishing our products in the contech space. It helped that our AI modules are precise and targeted to solve specific site issues such as dump truck management, waste classification, detection of vandalism, and theft at jobs sites. Our scenario-based AI modules helped viAct penetrate the market, given that this approach is one of its own kind – other contech solutions detect objects but we drill it down towards detection of scenarios in the job sites.

As viAct rolls out more targeted AI modules, which solution/module is most in demand now and why?
Ng: viAct has rolled out a lot of solutions since its inception. From time to time, we survey our clientele to figure out pain points existing in the industry and apply our proprietary scenario-based AI to develop relevant solutions.
Out of all the modules, the ones most in-demand are: PPE Detection, Danger Zone Alerts, Fleet Management Modules, Confined Space Work Monitoring Modules, 360° Progress Tracking & Documentation with viAct's special 360° camera.
Can you walk me through your fundraising efforts?
Ng: So far, we've only closed one $2 million seed round in March 2021. The whole fundraising process was kicked off during the pandemic, so it wasn't easy approaching more conservative and cautious investors. However, globally the contech and proptech investments have been drawing interest since 2020, with record-setting investment amounts year-on-year and we expect this to continue in 2022 and 2023.
Editor's note: According to McKinsey, from 2014 to 2019, investors poured $25 billion into engineering and construction (E&C) technology, up from $8 billion over the previous five years. Meanwhile, US contech funding reached $2.1 billion as of October 2021, more than a 100% increase from 2020.
What are viAct's expansion plans outside Hong Kong and China?
Ng: For the upcoming three years, viAct will focus on expanding its reach from Hong Kong to other Asian countries with Singapore as a primary target destination. Being part of a tech-oriented ecosystem, viAct plans to persistently invest in R&D to reinforce the technical stack and deep dive into various elemental issues existing in the construction site using AI-powered cognitive technologies. In order to scale up our global expansion plan, we would like to raise around $10 million with strategic investors in our next round.
How does viAct's solutions level the playing field for smaller contractors' productivity, costing, and OSHA concerns?
Ng:: viAct's modules help smaller contractors to manage their job site with complete accuracy. Sometimes smaller contractors have less manpower, thus appointing workers for the sake of monitoring and documentation becomes its own headache! In such cases, viAct's solutions become a virtual helping hand to the contractors.
viAct's solutions are ready to be deployed and targeted to address a wide range of issues that otherwise create lapses in safety and productivity. Sites don't have to install any special camera, but rather just share their RTSP links, thereby saving additional installation charges.
Can you share how many active projects/sites viAct's modules are tracking? Could you share any revenue/growth targets for 2022 or 2023?
Ng: viAct's AI now covers more than 50 job sites across different cities in Asia and the Middle East. We aim to double our AI adoption in 2022 and expand our coverage in more job sites within Southeast Asia especially in Singapore, Ho Chi Minh City, Jakarta and Bangkok.
VinFuture Sci-Tech Week: How artificial intelligence is the key to unlock the future of humanity