Makan For Hope is a not-for-profit initiative by Asia Startup Network, a community of Southeast Asian founders, inspiring and supporting each other in our fundraising and startup journey. Makan For Hope is started by Elise Tan and Andrew Tan in 2021. Asia Startup Network is about helping impactful early-stage Asia-based tech startups grow quickly and expand overseas and amplify their positive impact in the world.​ Currently, ASN is making that happen through two not-for-profit initiatives: Makan for Hope and Mentor for Hope.
A winner at the Movers & Shakers – Best Community Builder category at the ORIGIN Innovation Awards, Makan For Hope is about leading change, igniting hope, and empowering purposeful lives. It is a platform that connects entrepreneurs, investors, innovators, and industry leaders to support and inspire each other through life's lessons, experiences and encourage the spirit of giving back.
Below is our TechNode Global Q&A with the co-founders and team members of Makan for Hope:
Andrew Tan, Co-founder of Makan for Hope and Country Manager at Wantedly Singapore
Elise Yee Ling Tan, Co-founder of Makan for Hope and Communications & Community Director at Vertex Ventures
Joshua Sng, Team Member of Makan For Hope Festival 2021
Kuo-Yi Lim, Co-founder and Managing Partner at Monk's Hill Ventures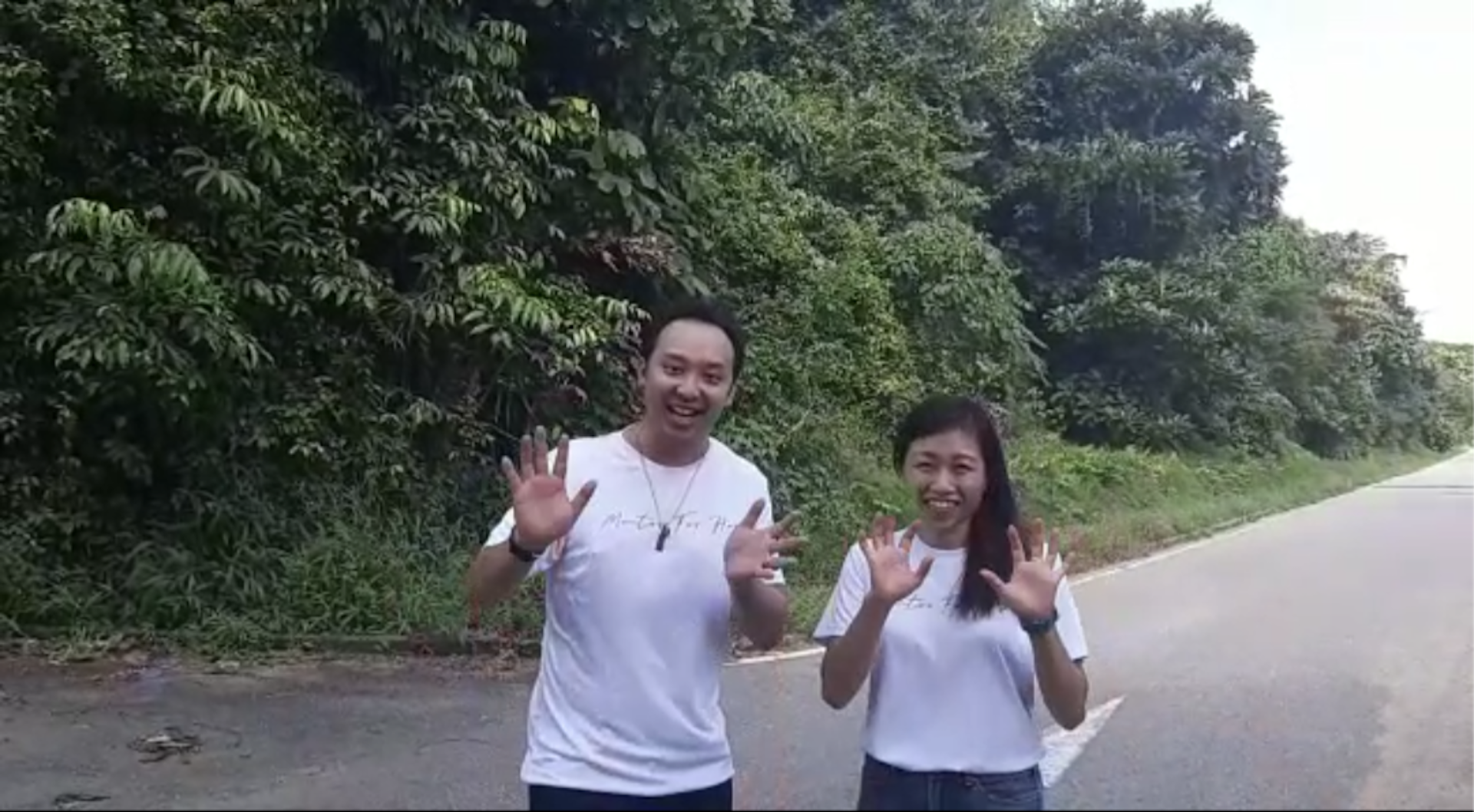 What are the trends driving innovation in the Asia Pacific region today?
Singapore is at the front and center to that question, and during one of our Makan For Hope Festival sessions which featured Monk's Hill Ventures' Kuo-Yi Lim, our participants were in agreement that Singapore is set on its path to be Asia's Silicon Valley. This stems from our similarities with Silicon Valley and our unique advantages as follows:
Over 4,000 tech-enabled start-ups, a handful of unicorns and aspiring unicorns, and, over 100 accelerators and incubators, as shared in a PWC report;
High-quality education institutes churning out top-notch talents;
A growing number of VC funds within the startup ecosystem – with 45 new funds authorized in 2019 alone!
A myriad of big tech companies packed together, which provides the startup ecosystem with mentorship and early funding opportunities;
A long-standing track record as a leader in venture capital investments, drawing in four billion dollars and accounting for well over half the total aggregate value of deals in the ASEAN region, in 2020; and,
Strong governmental support with close to a third of a billion dollars set aside to grow the ecosystem.
Without a doubt, Singapore needs to tap into APAC and be in synergy with our neighbors. Otherwise, in a silo, we lose out by the sheer size of our population and corresponding talent pool. Yet, our strong and open business environment, coupled with our commitment to fair and safe innovation, might just be our winning edge to drive and lead innovation in APAC.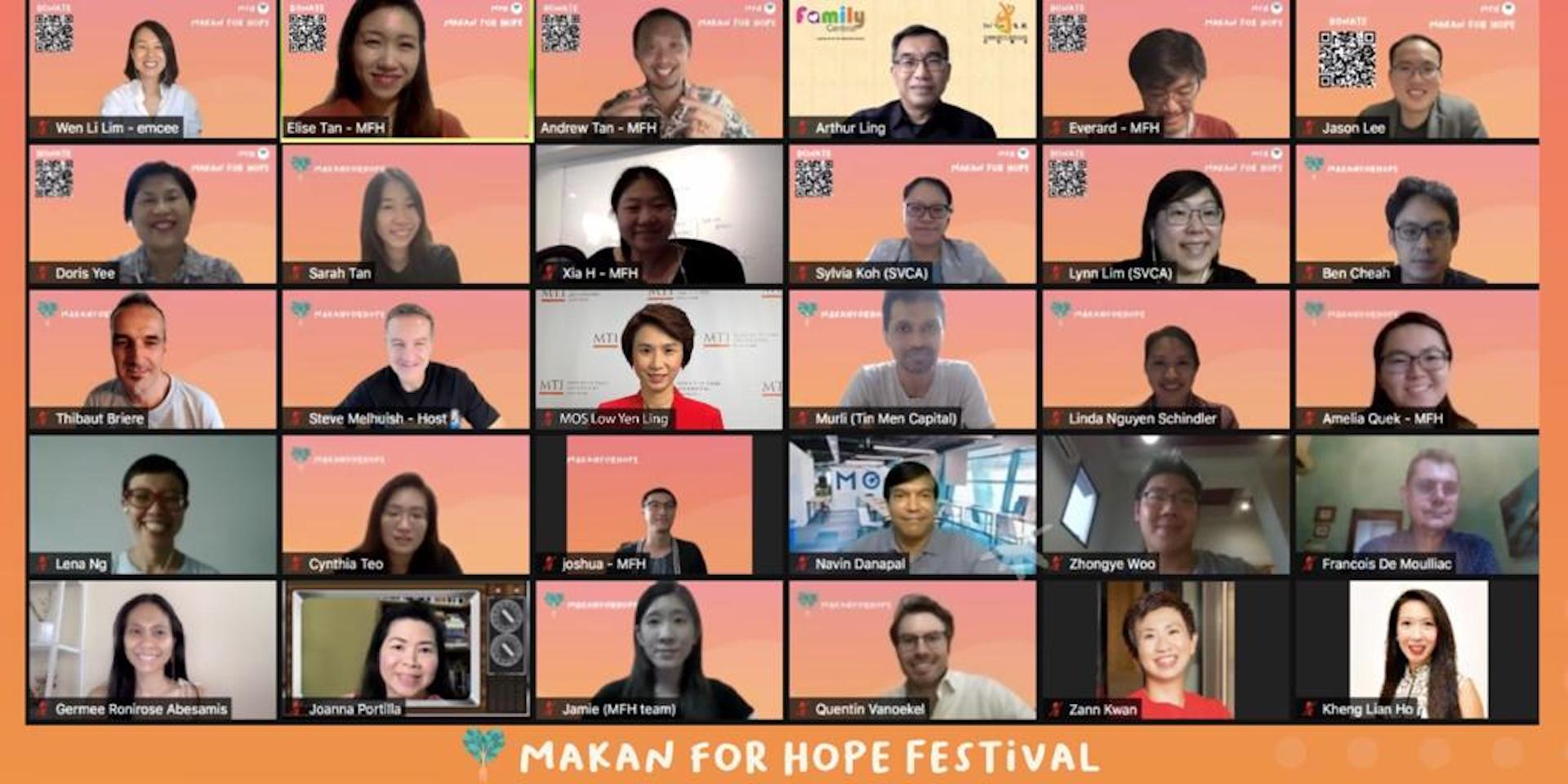 What are three key challenges that startups or innovators face in this post-pandemic environment?
Hiring: Last year the job market was tough, but now, the great resignation is upon us, and startups are fighting to hold on to their best talents. Attracting the right talents, especially tech talents, is a constant struggle as well as we are competing with the world in spite of borders not being fully opened and protectionist measures are in place.
Fundraising: There is maybe more capital flowing now as VC activity is at an all-time high, but the context to consider is more startups are being set up everyday and more funds are needed than ever, so once again, competition is fierce.
Mental health: Burnout is real, and with the pandemic not really going away, founders and their team members are in real need of care to sustain their pursuits. This does present an opportunity – there are more mental health and wellness startups being built to solve this problem.

Can you share your strategies in addressing such challenges or enabling your portfolio companies/community partners to navigate these?
Makanforhope is an in-person initiative that continues from Mentorforhope, a mentoring and charity fundraising campaign supported by many venture capital firms in ASEAN and tech industry leaders, as well as Temasek Foundation (through oscar@sg grant) last year. Our host is typically a serial entrepreneur, investor or expert, and we are looking to cover the challenges mentioned above and more.
Makanforhope is designed to bring together intellectually curious, like-minded folks to learn from the host and to provide the opportunity for our guests to network or help someone out through their own experience or tapping into their network.
We also organised Makanforhope Festival 2021, a series of 30 virtual roundtables throughout June 24 to July 30, 2021 for Asia's tech community.
Our theme for this year was Seeding Hope for Future Generations.
Tech community leaders with various expertise will host candid conversations with participants to share their valuable lessons learned and plant the seeds of meaningful relationships, and we covered topics from 3 themes – entrepreneurial toolkit, blue skies topics and emerging trends. Proceeds from the event was donated to Fei Yue, one of Singapore's largest charity organisations, because we wanted to make sure we were helping the wider community and those at risk as well.
What is the impact of community on innovation?
The co-founders of Makan For Hope Festival 2021 were inspired to do their part for those impacted by this pandemic.
"I lost my job during the COVID-19 and I can empathize with the deep financial impact on families and individuals. I feel encouraged by like-minded folks such as my co-founder Andrew Tan in the tech and startup community, who band together to lend their time to volunteer or mentor and raise funds for the vulnerable too." – Elise Yee Ling Tan, Co-founder of Makan for Hope and Communications & Community Director at Vertex Ventures
"I know what a privilege it is to learn from people's experiences and that's something we are trying to make more accessible. The idea for Makan For Hope sparked while thinking how to bring the ecosystem together and give back in different ways to create long-lasting impact. It is easy to have goodwill in good times, but in these trying times, how we help others will make a greater difference." – Andrew Tan, Co-founder of Makan for Hope and Country Manager at Wantedly Singapore
Can you share some interesting data or case studies from your portfolio or partners that are a good example of how technology can bring about impactful change amid today's business environment?
In our network, we featured impressive founders unleashing the power of communities.
FlourishDx (aimed at workplaces) helps companies to adopt a risk-based approach to work-related stress via data driven insights into psychosocial hazards (sources of work-related stress – e.g. work overload, lack of autonomy, bullying, and harassment). The solution is aligned to the new International Organization for Standardization (ISO) 45003:2021 standard 'Psychological Health and Safety at Work' which was released in June 2021.
As an integrated solution, it also has a built-in learning management system with courses on mental health aimed at both employees and line managers. It also has a mental wellness app as is expected from a mental health digital tool in order to provide self-care advice and coaching to users.
Unlike other digital mental health tools that focus purely on individual level interventions (e.g. education, mindfulness, building resilience, access to counselling etc.), FlourishDx understands that environment whether that be the workplace or school, is also a powerful determinant of mental health. FlourishDx is already in use by organisations located in Singapore, Europe, Asia, Africa, North America and Australia.
Mantor is an online mental wellbeing platform for men, powered by community, curated programs, and experts, that inspires men to live happier lives. 430 million men struggle to find accessible, curated, and affordable solutions for their mental health issues. Mantor solves the problem through delivering online issue-specific programs, hosting support groups and Offering 1:1 / Group coaching, all alongside a safe & non-judgemental community.
In just 4 months, Mantor has seen tremendous traction and engaged with 30,000+ men, is revenue-generating, has secured an enterprise deal, has a growing waitlist for upcoming paid programs and has onboarded 40+ mental health experts.
pFIBRE has developed a technology to manufacture plant based packaging films that replicate properties of single use plastic films. These films are water soluble, completely marine biodegradable, and carbon neutral.
Ninety percent of the plastic produced every year ends up in the oceans. In another decade, there will be more plastic in the oceans that fish. Invariable, this plastic enters the food chain in the form of micro particles of plastic and eventually into human bloodstreams causing life altering diseases. At pFIBRE, the team have developed a technology to manufacture packaging material that replicates the properties of plastic films but by using abundantly and readily available plant based ingredients.
The team at pFIBRE has achieved a majority of the desired properties for the sachet and soluble pod applications and are partnering with Wageningen University in The Netherlands to make minor modifications to their existing technology for their product launch with Estetica Labs in Singapore in September, with GRAB in October, and with Unilever by the end of this year.
Resilience, adaptability & speed to scale are essential in navigating today's business challenges, says Quest Ventures' James Tan [ORIGIN Innovation Awards Q&A]