Having caused enormous losses globally, the COVID-19 pandemic has taught humanity a vital lesson about joining hands for resolving common challenges. Unexpected occurrences may still be waiting ahead. More than ever, now is the time when the sci-tech community needs new inspiration for inventions in the search for urgent issues facing humanity. That is also the cause championed by the VinFuture Prize–a global sci-tech award established by Vietnamese people.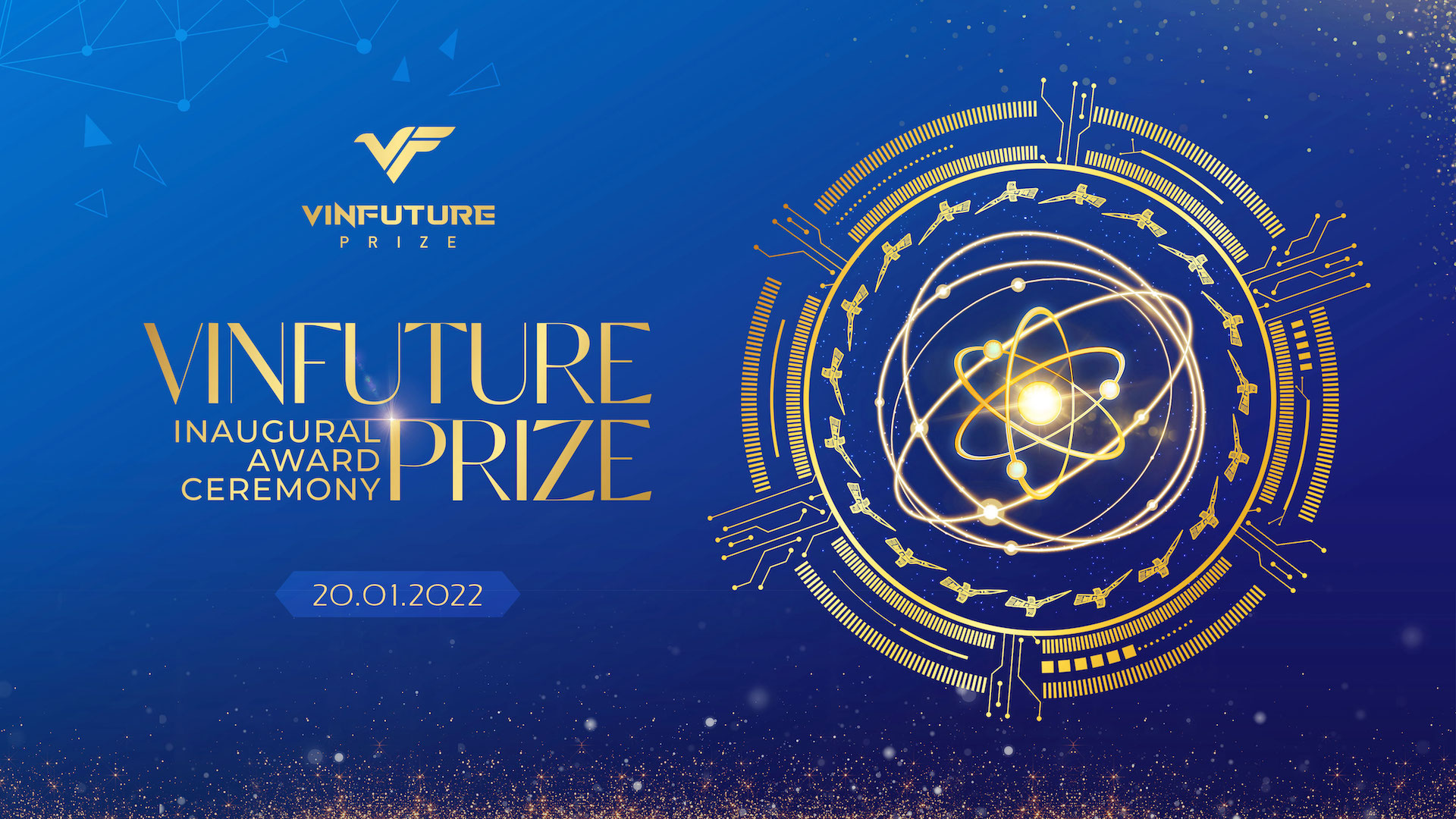 The difference in a unique mission
More than a year ago, on December 20, 2020, disturbing statistics on COVID-19's toll cast a shadow over Christmas celebrations worldwide. Nearly 77 million cases were reported and 1.7 million lives were lost. Undoubtedly, that was one of the darkest moments in human history. Singapore witnessed the third-largest number of cases in Southeast Asia with more than 58 thousand patients.
At that point, Vietnam caught the attention of the global scientific community with the introduction of the VinFuture Prize. With four prize categories worth $4.5 million in total, Vietnam's first-ever global sci-tech award was initiated by Vingroup Chairman Pham Nhat Vuong and his wife Pham Thu Huong.
VinFuture's sole mission was simply put but stirred up bright hopes for people in a difficult time: "To create meaningful change in the everyday lives of millions of people by honoring transformational technological innovations."
"Scientists joining the VinFuture Prize Council told us that they were fascinated by VinFuture's mission," said Professor Thuc-Quyen Nguyen (University of California)–Co-Chair of the VinFuture Pre-Screening Committee. The VinFuture Prize Council members are all reputable figures in scientific fields such as Professor Gérard Albert Mourou–winner of 2018 Nobel Prize in Physics; Professor Sir Richard Henry Friend, FRS–Cavendish Professor of Physics at the University of Cambridge; Professor Michael Eugene Porter of Harvard Business School–father of the theory of "The Competitive Advantage of Nations," among others.
As laureates of the VinFuture Prize are about to be announced soon (January 20, 2022), Professor Thuc-Quyen Nguyen shared that joining VinFuture is one of the most meaningful activities in her life. In a recent interview, she was quite amazed at the 599 nominations for the inaugural season of VinFuture Prize, three times higher than her expectation: "When VinFuture started one year ago, we planned to build a 'road' for the inaugural year. But in the end, we actually built a 'highway' for boosting the development of global science and technology."
According to Professor Thuc-Quyen, the criterion of "creating meaningful change in the everyday lives of millions of people" really sets VinFuture apart and makes it unique.
This viewpoint was shared by Professor Jennifer Tour Chayes from the University of California, Berkeley who is a VinFuture Prize Council member. After her first year with VinFuture, Professor Chayes pointed out that the element that most distinguishes the VinFuture Prize is that these prizes also have an impact on humanity as an equally important criterion. She said: "The combination of scientific and humanitarian aspirations is truly unique."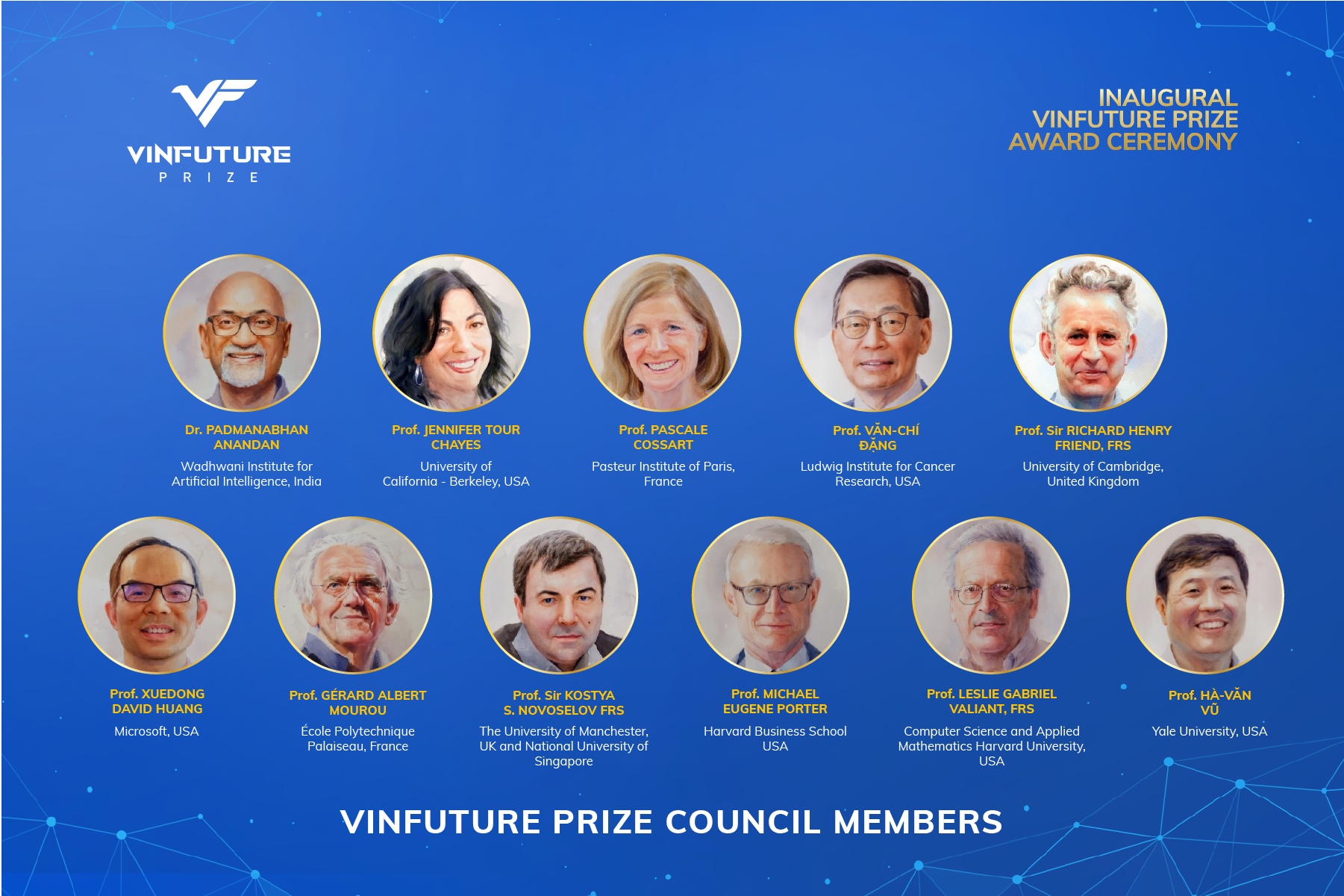 Keeping the fire of passion for global science
On January 20, 2022, winners of the VinFuture Grand Prize (valued 3 million USD) and 3 Special Prizes (each worth 500,000 USD) will be officially announced.
A key question is whether the winning nominations in the inaugural year will be significant enough to create meaningful change for millions of lives. Commenting on the nominations, Professor Jennifer Tour Chayes revealed that all of the top nominations, including many of which do not receive one of the four prizes, concerning deep breakthroughs in science and/or technology, with profound impacts on humanity.
"VinFuture Prize was immediately recognized by the scientific community that this was a new world-class prize, and the quality of the nominees reflected that," said Professor Jennifer Tour Chayes, a former member of the ACM A.M. Turing Committee.
Revealing the 3 million USD prize, Prof. Nguyen Thuc Quyen said this is definitely a deserving result and people will want to hear about the owner's journey to victory. It is not an easy one and fortunately, the owner of the award did not give up so that mankind can have this inspiring story about an important scientific invention, for the world now and in the future.
People clearly need inspirational stories like that in an uncertain time like this. For months, people asked each other: When will COVID-19 disappear? But we have gradually accepted the fact that humanity will have to face more pandemics–it is only a matter of time. Humanity's weapons in this fierce war are nothing more than science and technology. It's just a matter of how to bring global minds closer together, to light the fires of science all over the world, regardless of their status, gender, and background. COVID-19 can be a warning and if we don't act quickly, people will have to lose their breath on the world's volatile one-way train.
Awards like VinFuture may be the key to opening the bright door for that journey. There will be many motivated scientists who dare to overcome difficulties and challenge themselves. There will be more young people determined to follow the path of research, to have innovation breakthroughs dedicated to life. Talking about VinFuture, Professor Leslie Gabriel Valiant, Thomas Jefferson Coolidge Professor of Computer Science and Applied Mathematics Harvard University, hopes for the future where the world is more aware of the impact of science and technology on people's lives.
"Looking at the nominations it has become even clearer to me that we are living in excellent times for making impactful contributions in science and technology," said Professor Leslie Gabriel Valiant when evaluating VinFuture's nominations. What the world needs is to blow up and crystallize all that excellence, in the tightest, fastest way. With leading names like VinFuture, that difficult journey is hoped to be shortened.
---
Learn more about the VinFuture Prize at vinfutureprize.org.
TechNode Global publishes contributions relevant to entrepreneurship and innovation. You may submit your own original or published contributions subject to editorial discretion.
Promoting breakthrough scientific research and technological innovations [Q&A with Vingroup's Dr. Le Mai Lan]