Southeast Asia's internet economy will hit $1 trillion by 2030, says the recent e-Conomy report by Google, Temasek, and Bain & Co. In 2021 alone, at least 40 million users from the region went online for the first time. This underscores the growing potential of digital services in the region, which is home to around 8.5 percent of the world's population.
In a TechNode Global Q&A with Rishi Bedi, Vice President and GM, Southeast Asia, Japan & Korea, InMobi, we learn how digitalization is driving more businesses to adopt mobile strategies for marketing. This is best done when considering the importance of the customer experience. After all, increased access to digital services has empowered users to have better choices and greater ability to explore, discover, research, and ultimately purchase based on the information at hand.
Founded in 2007 in India as mKhoj, InMobi has since expanded to Europe and the USA, and it now has a presence in Southeast Asia, which it considers a key focus region. The company has been lauded by Fast Co and CNBC as among the world's most innovative and disruptive companies.
Read our TechNode Global Q&A with Rishi Bedi below.
What are the trends driving innovation in the mobile marketing and advertising industry?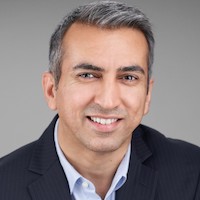 With most Southeast Asian countries boasting a mobile penetration rate of over 100 percent, as well as more users coming to rely on mobile networks instead of landlines and fixed lines for connectivity, mobile usage has naturally skyrocketed in this region. With people spending more time on their mobiles, this has provided an important impetus for innovation in mobile marketing and advertising – especially when driven by both consumer and marketing trends.
Innovations that are driven by consumer trends are simple; brands need to be where their consumers are engaged and watching. Mobile gaming, in particular, has experienced exponential growth in Southeast Asia since the pandemic–gaming usage has doubled year-on-year on average from January 2020 to 2021.
The over-the-top (OTT) space is also one to watch, having emerged as the clear video platform of choice among Asia-Pacific consumers to satisfy entertainment needs – one they are even willing to pay for. Driven by these trends, innovations such as in-game/in-app advertising and non-intrusive video placements are gaining rapid popularity among marketers as they strive to maintain visible presence where their consumers are focused, keeping their brands top-of-mind in a saturated world.
Marketing trends also contribute to innovation in the mobile marketing space as marketers look to create more effective and valuable ads. We're seeing more confidence in programmatic buying in APAC and Southeast Asia, with 58 percent of agencies in the APAC region agreeing that it would lead to a greater return on investment (ROI) due to its greater efficiency. Of the various types of advertising mediums available, video is also increasingly popular – video ad spends in Southeast Asia grew by 65 percent in 2020, accounting for over a third of all in-app programmatic spends in the region. There is a lot of growth potential here as most APAC agencies have yet to operate their own programmatic stack.
People can now explore, discover, research and ultimately purchase on their mobile, which greatly reduces friction in the purchasing journey.
Finally, it is also important to consider the influence of mobile because of its potential to become a full-funnel marketing channel. People can now explore, discover, research, and ultimately purchase on their mobile, which greatly reduces friction in the purchasing journey. Focusing on mobile marketing also gives marketers more opportunity to create a more integrated, personalized customer experience that reinforces brand recognition and purchasing intent through different touchpoints. Advancements in mobile advertising are a natural evolution to capitalize on the advantages that mobile offers, and we at InMobi are always ready to help brands create ad experiences that are more seamless and effective. 
The pandemic has driven demand for digital services, although there is reduced activity in certain sectors (e.g., travel and hospitality). How has this dynamic affected the way businesses connect with their audiences? How about the growth of the mobile marketing industry?
Against the backdrop of the pandemic, businesses have been challenged to reconfigure the way they engage with their audiences. Customer experience is a key differentiator and businesses needed to understand customer concerns, emotional needs, and browsing/purchasing behavior as users started to go digital.
Where marketing and advertising is concerned, ads have the best chance of being seen where people are spending their time. More people than ever are spending considerable time on their phones doing everything from communicating and browsing to shopping and gaming. As such, brands are increasingly leveraging mobile, programmatic, video, and shoppable experiences to keep pace with consumers.
The pandemic has brought purpose-driven brands to the fore. For instance, Lifebuoy took a full-funnel approach in launching its COVID Action Readiness Evaluator (C.A.R.E.) campaign. Lifebuoy assessed the C.A.R.E score and evaluated the user behavior to tailor video communication on social distancing, handwashing, and overall COVID preparedness. This Personalized Service Announcement influenced Indonesians to make COVID-preventive measures second nature in their daily lives.
Brands are also riding on consumer trends in mobile marketing through advertising on games and gamifying the creative. For instance, consumers are spending more time than ever watching videos and playing games on mobile. Ad gamification can combine the best of both worlds and drive user engagement with the ad instead of simply being a passive audience, which significantly improves ad recall.
Pop Mie, for example, launched a mobile-first campaign to increase brand engagement among the noodle-loving hyperlocal audiences in Indonesia. Two platform-based gamified ad units were created, which allowed audiences to either tap to 'catch' an image of a noodle cup or control a character to capture falling noodle cups. Players with high scores received free e-commerce vouchers. The campaign recorded 1.1 million rich media interactions and 1 out of 2 viewers played the game.
Customer experience is a key differentiator and businesses needed to understand customer concerns, emotional needs, and browsing/purchasing behavior as users started to go digital.
Mobile marketing campaigns have proven their effectiveness in driving revenue growth, especially to supplement existing marketing strategies for brands and improve strategic outreach. For instance, InMobi supported the Nestle Nutrition business giant–Wyeth Nutrition–in their endeavor to help local businesses this year. The campaign was designed to identify and deliver an interactive communication to 'Mom' audiences, drive foot traffic to the nearby stores, and measure the purchase uplift.
The in-app campaign successfully combined polygon-based location targeting and InMobi's unique household graph to enhance the reach by 1.5x, drive a 120 percent higher engagement rate, and deliver a 35 percent purchase uplift.
What are the three key challenges that marketers face considering these trends and developments?
Perhaps the single biggest challenge, overall, is that mobile marketing is still at an early stage of development and acceptance in the region. There is still a lot of room for growth in this uncharted territory on the innovation front and for leveraging mobile to deliver a seamless, personalized consumer experience.
As with most things in a data-driven, digital-first world, gathering data at scale and at speed is key to success. However, the rapid emergence of social, live, and mobile commerce means that huge volumes of consumer data are being created every second, making it difficult to gather, process, and analyze consumer intelligence in real-time. Marketers are still noticeably hesitant to make the shift; studies have shown that over 60 percent of marketers still integrate their data manually, and over 70 percent do not have access to real-time insights.
However, this reliance on data collection also raises issues for marketers in preparing for a privacy-first consumer world.  Marketers would do well to keep conversations open with regulators and invest in the right technologies to ensure that their methods of data collection and analysis are above the board and 100% compliant.
Delivering personalized experiences at scale is another key challenge. Gartner noted that 63 percent of digital marketing leaders continue to struggle with delivering personalized experiences to their customers. Some 84 percent of marketers see modern AI and machine learning technologies as being instrumental to delivering real-time personalized experiences to customers, but only 17 percent were using AI/ML broadly, indicating there is still a trust barrier to overcome where these technologies are concerned. However, the study also shows that trust seems to grow with increased usage. 
What is InMobi's strategy in addressing these challenges, and what makes your company uniquely positioned in doing so?
Overall, our goal at InMobi is to work with brands to help them understand the mobile marketing industry and leverage its full potential to their benefit. As an expert on mobile marketing, we are essentially a bridge to facilitate two-way interactions between our clients and their audiences. We have a rich history of helping brands unearth and analyze the ever-evolving needs of their consumers, as well as constantly innovating new solutions to maximize the accuracy of consumer insights.
The InMobi Pulse platform, for instance, is powered by artificial intelligence with access to 620 million unique users in the Asia Pacific (excluding China). The end-to-end platform leverages over 50 mobile-first signals, including location and demographics, to help brands gather rich consumer intelligence in a privacy-compliant manner, which addresses many of the aforementioned challenges.
Additionally, the InMobi Exchange allows for advertisers or brands to effectively engage with their audiences. As a platform that enables the buying of mobile ads on a global scale, InMobi Exchange offers the best of both sell-side applications and real-time bidding capabilities for native and traditional mobile ad formats. Ad buyers will have seamless access to extensive mobile-first InMobi Audience Personas, allowing for greater engagement overall.
With these innovations and our deep experience in the industry, InMobi is uniquely positioned to be the technology partner that can help marketers optimize both the brand and customer experiences, empowering them to adapt to the changing face of marketing in a digital world. 
From the perspective of a platform that provides marketing and audience intelligence to businesses, how do you address the criticism that individual privacies are infringed upon by data collection and targeting? Is there a way to find balance? Is there a limit to what kind of messaging and targeting companies like InMobi will do (e.g., political, health, and other such advocacies)?
Research by Accenture proves that customers are willing to share their data with brands if they find the engagement relevant. 87 percent of consumers prefer a personalized engagement provided by brands and while 73 percent are ready to share data if brands are transparent about how they use the data and the outcome for the customer.
Hence, to ensure a trustful relationship with their users, brands must focus on establishing a transparent and honest data-value exchange with their customers while also building highly relevant and personalized experiences on account of the data that has been captured.
Tell us about InMobi's journey to becoming India's first unicorn start-up.
We first formed in 2007 as mKhoj (mobile khoj), a provider of SMS-based search engine services in Mumbai. However, within a year, we pivoted (both in name and product offering) to in-app advertising to cater to a larger market. A few years later, Softbank Ventures made an investment in us, which led to us becoming the first AdTech unicorn from India.
The visionary product pivot by our founders enabled InMobi to be the world's largest independent global in-app programmatic exchange today, reaching over 2 billion unique smartphone users. We turned profitable in 2016 and have remained so ever since, continuing to lead the global market as an independent programmatic player.
To ensure a trustful relationship with their users, brands must focus on establishing a transparent and honest data-value exchange with their customers while also building highly relevant and personalized experiences on account of the data that has been captured.
Our success is due to three key factors. Firstly, our innovation-led culture, formed since the company's inception, has been crucial to keeping InMobi competitive in the rapidly evolving industry of AdTech. We have always and continue to believe that culture can make or break organizations. Because of this culture, we were able to adapt quickly to the changing face of the industry and constantly develop modern solutions that solve marketing needs for various stakeholders.
Our global presence across diverse markets such as the United States, China, India, and Indonesia, allowed large-scale adaptations of our solutions without losing the local touch that creates resonance and drives engagement with local audiences. Being able to expand or localize as necessary means we can innovate for any market size.
Lastly, our focus on data and technology has been a strong foundation for our digital innovations. We have world-class data and technology experts among our ranks at InMobi and we always have our finger on the pulse of global technological developments. Staying abreast of advancements in data and technology, comprehensive market research and the innovation-driven culture has resulted in the creation of unique multi-purpose tech platforms that cement our status as a global AdTech leader. 
What are your strategies in terms of expansion in Southeast Asia and beyond?
Southeast Asia is currently a key focus region for InMobi, and we have made significant investments in products, partnerships, and people within the region as part of our business expansion plans here. We have also been focusing on both thought leadership and product innovation to help advertisers and publishers identify, personalize, and achieve the best possible consumer experience.
Some key product innovations on the programmatic front in the past year include UnifID, a solution that streamlines and simplifies identity resolution for publishers. The publisher-focused solution enables publishers to plug and play with any demand-side identity provider, which helps the AdTech ecosystem solve for the addressability of media at the grassroots level.
We have also recently launched blended in-game advertising as an innovative format on our InMobi Exchange platform. In partnership with industry-leading platforms in the native in-game advertising space, this solution enables brands to reach both mobile users and the gamer subset of these users with ads that blend into the game environment for a more seamless experience – such as those on electronic advertising boards in an in-game sports stadium.
Additionally, we joined the HUMAN Collective in 2021, which is a consortium of industry leaders working collaboratively together to improve trust and transparency in programmatic advertising. By using our mobile-centric voice, we hope to ensure that the needs of the ever-popular mobile and in-app advertising are well represented within Southeast Asia and beyond.
We're always looking to join forces with other brands to build unique marketing solutions and drive innovation in the industry. Most notably, we've recently partnered with Southeast Asian giant, Gojek, to develop its advertising, consumer intelligence, and identity resolution for brands in the region, primarily through our InMobi Exchange platform. Additionally, we're integrating our AI-powered InMobi Pulse platform with The Trade Desk (TTD)'s demand-side platform (DSP), creating a solution that enables businesses to measure the incremental brand impact of their campaigns across various digital media channels.
On the people front, we're regionally headquartered in Singapore and are investing in regional talent for various functions. Recently, we welcomed Valerie Jaquet as our newest Director of Agency and Programmatic business for Southeast Asia. We also have a significant presence across other regional markets such as Indonesia, the Philippines, Malaysia, Thailand, Vietnam, etc. and will continue to invest in talent across these regions.
Can you share some case studies with us?
Relevant case studies to the above answers are linked where applicable as well as regional case studies are listed below. Our extensive portfolio of case studies can be found at www.inmobi.com/case-study/.
Rodeo is building brand journeys and revolutionizing transit advertising with analytics [Q&A with Valens Subramaniam]
Image Copyright: akhenatonimages