This article is part of TechNode Global's partnership with CEO Roundtable Podcast and Asian Investors Podcast hosted by David Kim wherein we publish the revised transcripts from the podcast's interviews with inspiring entrepreneurs and experienced VCs. This edited Q&A is based on the show's original transcript. For the full interview listen to the podcast here.
---
Jan Pacas is the Founder and CEO of All G Foods, a FoodTech company playing in the alternative protein and biotech space. His career spans globally and includes scaling a $1 billion multinational business, being a CEO of a successful multichannel Australian business, and co-founding two successful startups, Mad Paws (Australia's leading online marketplace for pet services, went public ASX 2021) and Flare  (Australia's first all-in-one HR platform backed by KKR, Westpac, recently valued at >A$100M). Jan strongly believes that focusing simultaneously on social, economic, and environmental performance is good for society and good for business. Leading him to his newest venture, All G Foods.
All G Foods is a food technology company with a mission to build a healthier, safer, and more sustainable food system in our lifetimes. The company's expertise, from functionalizing plant proteins to creating DNA identical dairy proteins through precision fermentation, is powered by a world-class team of scientists and chefs spanning multiple research disciplines. All G has created BUDS, Australia's fastest-growing plant-based meat brand, which is made entirely of plants, and the world's first-to-market identical dairy milk entirely without the cow. The company has been backed by CEFC, Ellerston Capital, and Triple Star Capital.
Can you tell us about your background and journey to founding All G Foods?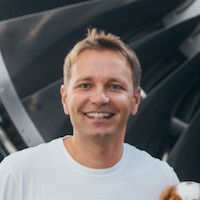 I hold three passports–German, Czech, and Australian. I came to Australia 13 years ago, back then I was the CEO for a Swiss multinational on a rotational assignment, but very quickly fell in love with Australia and Asia. It was then that I decided to stay here and pursue my passion to become a full-time entrepreneur. I have founded 2 companies–Mad Paws, Asia's largest online marketplace for pet services, which is now listed on the ASX as well as Flare, one of Australia's fastest-growing FinTechs backed by Westpac and KKR.
I am a shareholder in both businesses, but my full-time attention and engagement is on All G Foods, my latest venture. To date, the impact I have made in All G Foods has been the biggest in business by far. It aligns so closely with my passions and interests, and I am loving seeing the company grow.
What problems are you solving now?
The world is doubling protein demands every 30 years–driven by a growing population as well as more people moving to a higher socioeconomic status. Traditional animal agriculture cannot supply double the protein by growing and farming twice as much meat and twice as much dairy from animals–this is simply not sustainable.
This is where our company can help without any consumer compromise. In doing so we are leading with innovation to reduce the environmental impact by providing an alternative protein source to consumers that doesn't negatively impact the environment. Sustainability is at the heart of everything that we do.
What is your business model?
We design, develop, and market plant-based meat products. Our plant-based meat brand, Love BUDS™ is already available in Australia through select supermarkets and restaurants. We are currently in advanced discussions with Asian distributors for a launch in various Asian countries, too.
In addition, we are currently developing dairy proteins that can be used in dairy products that are entirely animal-free. I emphasize the fact that these proteins are identical to those that come from cows–not oat milk or almond milk. What we are creating is something completely unique. Real, DNA identical dairy–but made through a foundational technology called precision fermentation which allows us to use genetic sequences from cows to recreate a dairy protein, without the requirement of an animal. We have not decided if we will sell B2B to dairy food companies and/or develop our own end products (cheese, milk, yogurts) yet. Watch this space!
Who are your competitors? What sets All G Foods apart from others in the markets?
In plant-based meat, the largest global brands are Beyond Meat, Impossible Foods, and multinationals such as Nestle and Unilever. We believe we have the edge, being an Australian brand with an R&D presence in APAC, tailoring products for local tastes, and being strongly focused on the region. In a recent blind tasting, our products scored the strongest in comparison to global brands. In Australia, the consumer prefers to buy locally, and in the Asian market they love many things Australia, so we see a huge opportunity for our brand to grow both locally and globally, appealing to the palate of the consumer no matter where in the world they are based.
In identical dairy–it's too early to tell. A few companies exist in the market including Perfect Day in the US and Remilk in Israel. However they have not yet commercialized their products. It is a significant scientific challenge. Yet we believe that our science and the use of precision fermentation will exceed anything that is currently on the market. In order to create identical dairy products, any company has to be able to recreate casein micelles–which is the building block of milk. So far, to the best of our knowledge only our Chief Technology Officer, Jared Raynes has been able to create these micelles and this is instrumental in the process of making our vision come to life.
Tell us about your products
Plant-based meat–we are developing a range of products–but that takes time. We started with a burger and then mince which is currently available in Australia, both under the brand Love Buds™. We're going to launch a sausage and chicken offering and are currently developing dumplings in a variety of flavors.
Once we have finalized our identical milk formulation and process, we will manufacture and scale milk both in lactose-free and A2 protein varieties. Once this is finalized, we will then expand our dairy products across multiple categories including cheese and yogurt. Essentially anything that can be done in dairy can be done through our dairy technology, without lactose, with the identical mouth feel, and at a fraction of the cost to the environment.
Some consumers don't think that plant-based meat substitutes are tasty enough or healthy. What do you think about those comments? Especially it does not fit the dietary TPO (Time-Place-Occasion) as Asian people do not consume much ground meat, unlike western people.
As stated before, we are developing end products much more targeted at the Asian consumer. Beyond and Impossible flagship products are burgers–certainly a very popular item in the US, but not as popular in the Asia-pacific region. Although we have burgers too, we're not stopping there!
As mentioned, we are currently developing a range of other food favorites that are much loved by Asian communities including dumplings, pork flavors, chicken alternatives, and more products tailored for the various Asian cultures.
In regard to health, there is a large education job to be done on the benefits and nutrition of plant-based meat products compared to their meaty competition. The fact is that plant-based meat burgers when compared to their meat counterparts are healthier. Plant-based meat has fiber which meat does not, the rest of the nutrition is roughly the same.
Remember we are talking about a burger, not a health food. The benefit is the staggering reduction of resources required to make the plant alternative. In regards to the taste, we lead with the challenge that you won't believe Love BUDS™ is not meat, and we stand by it.
What are the biggest challenges in the growth of plant-based meat alternative markets?  What are your solutions/ideas?
One is getting as close to or potentially better than real meat from a taste and texture point of view. We are pretty close to achieving this wherein, in recent blind testing in Australia, the consumers were unaware that they weren't eating meat when they sampled Love BUDS™ patties. As a company, we want to raise the bar, and many applications exist where plant-based cannot match real meat. This is where precision fermentation as our core technology can help–producing identical molecules and proteins to give those products an even meatier taste and flavor with this extending to our "meat" and "dairy" offerings.  We will be the first company in Australia to do this locally.
Who are your customers/ Are they vegetarians? Peiople who want to consume healthy food and  avoid animal fats? Who and what is your market?
Our main market is flexitarians–people that are looking to reduce their meat intake but also existing meat-eaters. We want to appeal to the masses/mainstream and aim to make products indistinguishable from meat and dairy to offer a no compromise taste solution. The potential market is significant. Today the global meat industry is worth an estimated $1.2 trillion, and the global diary market is $800 billion. Yet alternative proteins only hold 1 percent market share. If you think the world needs to double this supply, it is very likely that many multibillion-dollar companies will be created–and our aim is to become one of them.
What has been the biggest mistakes while running a startup so far, and how did you deal with that situation? What is the lesson you learned from that?
Learning from mistakes, trials, and errors and pivoting business models millions of times are the most important part of an entrepreneurship journey. To succeed I've learned three key lessons:
There must be a product-market fit–so verify that early. In one of my earlier ventures, we spent circa $2 million on developing something that we later realized the customers did not want. The earlier you know this, the better, and the less money you spend.
The right core team of people is very important–dreamers, doers, driven by the purpose of the company and very capable in their fields whilst also willing to roll up their sleeves.
Never run out of money, or not even close to–so always raise early. I had one situation in the past where we had cash for 1 week. I certainly do not want to have those sleepless nights again.
What do you have on top of your mind for the next step and your vision?
We truly want to build a global company and that has been the thinking from day one.  Whilst we launched in Australia, next year will be big in terms of scaling into the Asian market.
Who is the nicest person you have ever met (except your family) and why?
I am a huge football fan so having had the opportunity to meet Pelé in Melbourne for lunch was amazing–despite his global fame and authority he is a very down-to-earth and humble person.
---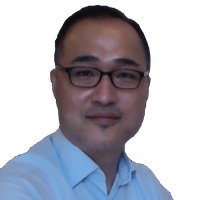 David Kim is the founder and Chairman of North Head Capital Partners based in Hong Kong.
David is an experienced CEO, seasoned banker, and global strategy professional with nearly three decades of cross-functional expertise. He worked at eight international companies and banks living in six Asian countries, during which he has successfully closed highly structured investment and financing deals for over 200 companies of various industries totaling more than $4 billion.
Prior to joining North Head, David was acting CEO at Leading Investment and Securities based in Hong Kong and Senior Executive Managing Director at W Bank based in Korea. David also worked as Managing Director and country head of corporate financing group at GE Capital Korea for seven years.
He started his career at Korea Development Bank Capital in Korea and helped to set up multiple Joint Venture non-bank finance companies and banks in emerging markets, including Nepal, Vietnam, and Thailand in the mid-1990s and also worked as CFO for MILC in Thailand. David is also a frequent lecturer at various seminars, MBA, and banks on the topics of M&A. international joint venture, and fundraising.
TechNode Global publishes contributions relevant to entrepreneurship and innovation. You may submit your own original or published contributions subject to editorial discretion.
Legendary Ventures' Jayson Kim on investing in SpaceX, transformative tech, and corporate innovation [Podcast Q&A]