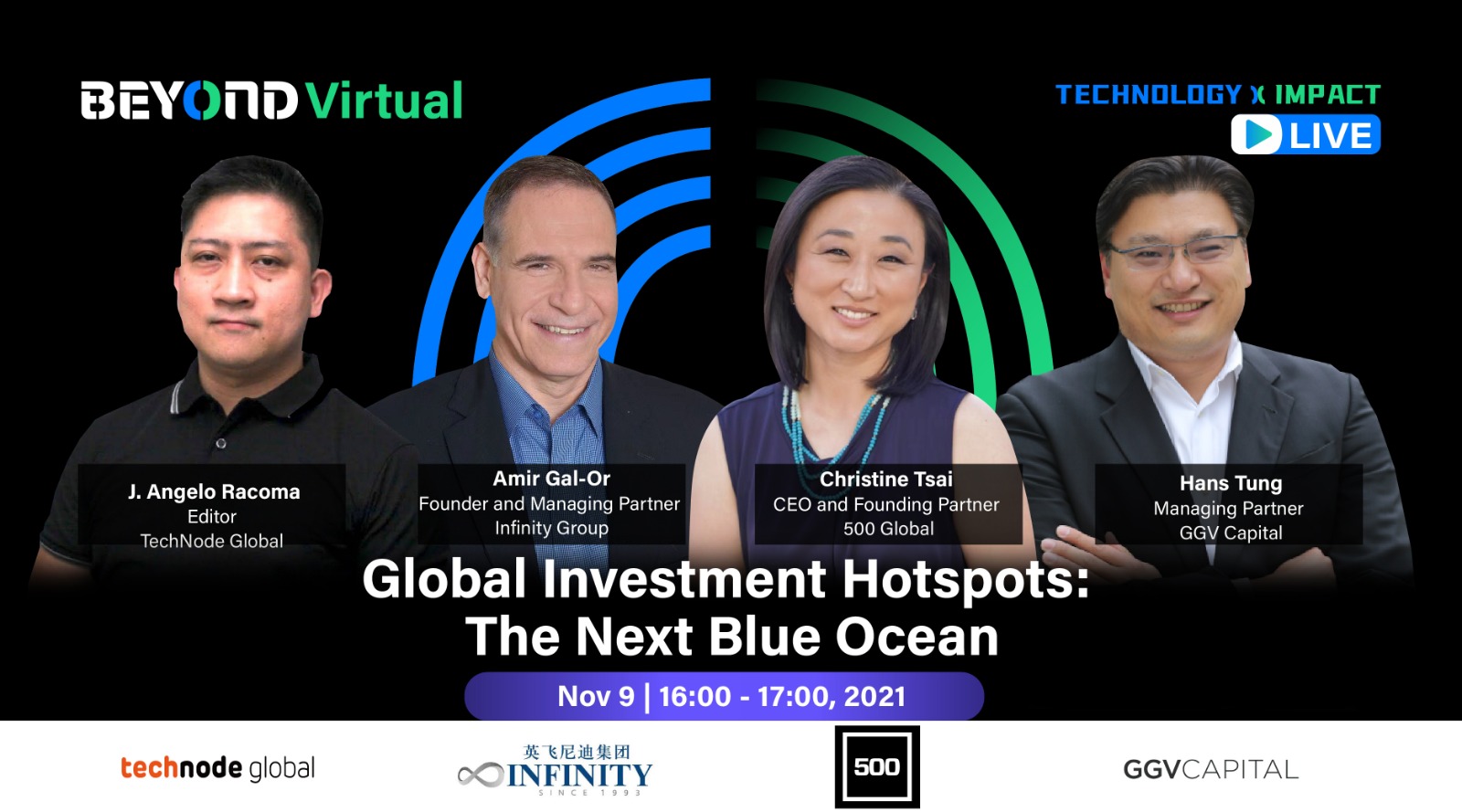 Innovation is inseparable from the help and support of capital. Even in certain specific environments, the trend of capital will affect the direction of innovation and vice versa.
As part of the innovation ecosystem, we are always paying attention to the movement of capital and listening to the voice of capital.
The BEYOND International Technology Innovation Expo Investment Summit will gather global top-tier venture capital funds to build a capital network centered on innovation with professional perspectives and international exchange opportunities to help the development of innovative undertakings.
In this panel titled Global Investment Hotspots: The Next Blue Ocean, we learn from esteemed venture capitalists as they share their insights and discuss the trends in capital flow, particularly industries and regions that are emerging as hotspots:
Amir Gal-Or, Founding and Managing Partner, Infinity Group;
Christine Tsai, Founding Partner and CEO, 500 Global;
Hans Tung, Managing Partner, GGV Capital.
The panel is moderated by our very own J. Angelo Racoma (@jangelo), Editor at TechNode Global.
Panel details
Date: November 9, 2021
Time: 1600H-1700H GMT+8
Panel highlights
Our panel is no stranger to finding trends in hotspots, having invested in such companies 'young' and early, with at least a hundred unicorn companies–valued at $1 billion or higher.
Here are some key highlights that arose from the engaging discussion:
A decade ago, it was unthinkable for investors to direct capital outside of Silicon Valley. Now, a growing number of unicorn companies (for example, 50% for 500 Global) are outside of Silicon Valley or the U.S. even.
Emerging hotspots include the industries involving mobility, blockchain/crypto, e-commerce, electric vehicles, and space.
The growth from blockchain is considerably faster than in other industries.
Investors take caution in investing at valuations that may be too high. As a corollary, there are also numerous companies with talented founders that are not getting enough capital to fund their innovations.
Alternative sources of capital can be both competition and opportunities, especially if considered as exit opportunities.
Investors are growing more open to investing outside of their primary markets. VCs are bound to miss out on opportunities if they don't invest outside of their comfort zones.
While the pandemic has proven to be a challenge in terms of finding opportunities to travel to network with VCs, the new trend in remote meetings and distributed teams has proven to be a good opportunity for founders and investors to build relationships globally. References and relationships are important.
Watch the above panels across the week here. Click to check out the FULL virtual programs.
To access all our BEYOND Virtual prime content, register a FREE account now. You will receive an email confirmation and signup guideline before the online sessions.
BEYOND Expo on-site event will be held on December 2 to 4, 2021 at the Venetian Macao Convention and Exhibition Centre. See you there!
BEYOND Virtual kicks off on November 9th with 'What's Next?' from global industry leaders & investors