Digital technologies are expected to further loosen geographical restraints and blur the industrial lines, even for professional industries, says Jessica Tan, co-CEO and Group Executive of Ping An Group, on Tuesday at BEYOND Virtual, an online conference leading to BEYOND Expo, an on-site event at the Venetian Macao Convention and Exhibition Center from December 2 to 4.
In the opening day speech to BEYOND Virtual, Tan shared her thoughts on how the pandemic has accelerated digitalization trends and opened up new opportunities.
Below is the transcript of the speech from Jessica Tan, Co-CEO and Group Executive of Ping An Group. The text has been edited for clarity and brevity.
---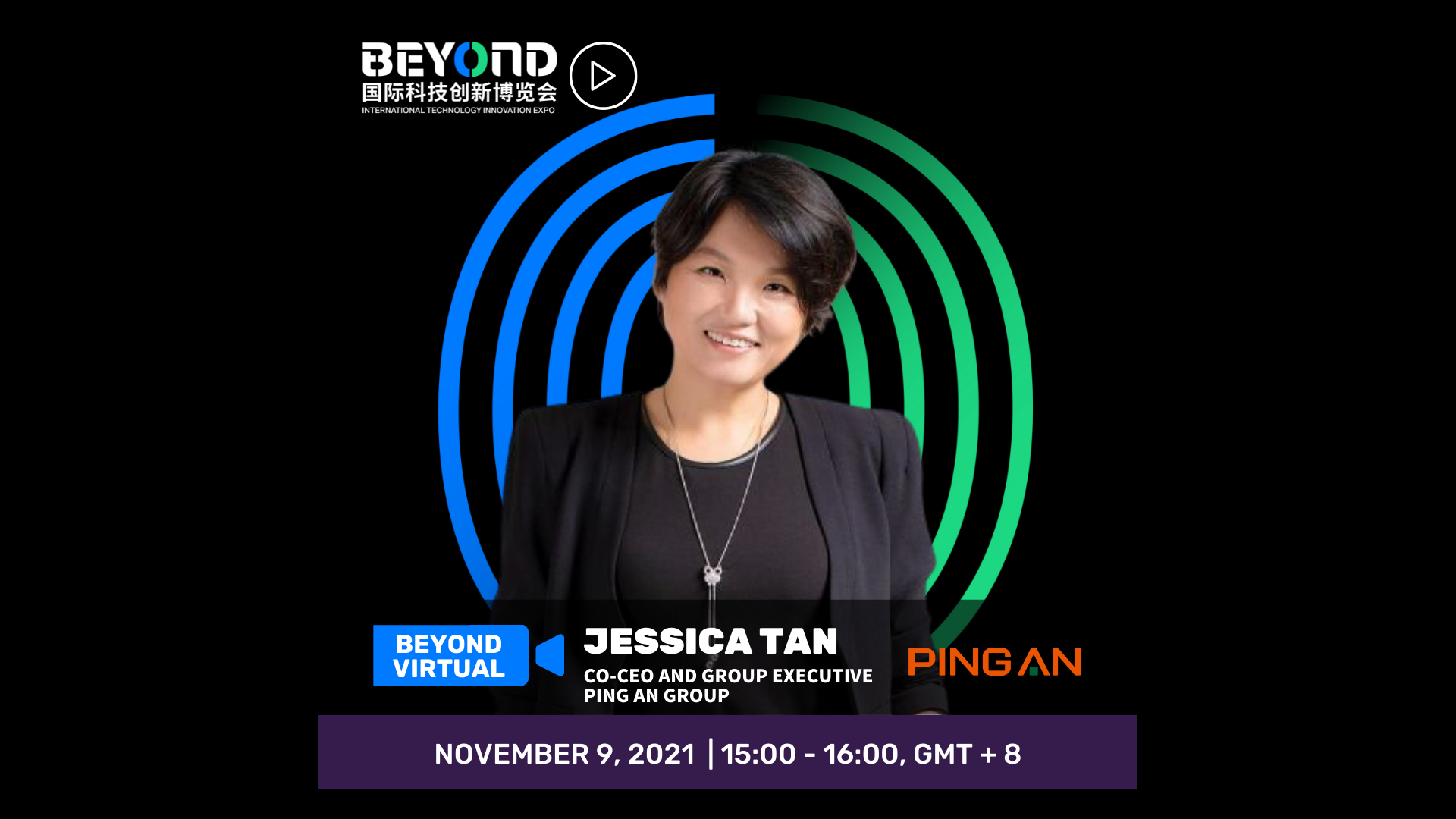 I think this pandemic has shown that there's lots of opportunities for digitalization. From a consumer standpoint, I've always been really amazed by how the amount of time we spend on smartphones increases every year. It reached a peak of more than seven hours per day in 2020 during the Covid. And it is still above 6 hours per day this year.
It means that digitalization is no longer just about e-commerce and buying of normal goods. Everything can be digitized, even professional services, such as the heavily-regulated services like healthcare. This is a new trend that anything can be made online and offline together.
Furthermore, this trend will transcend boundaries. Services that were only good within one country are now accessible cross-border. The lines of industries are completely blurred.
Digital economy accounts for 38.6 percent of China's GDP in 2020. That's basically RMB 39.2 trillion ($6.1 trillion), up from 34 percent and 36.3 percent in 2018 and 2019, respectively.
Many of the core industries, such as healthcare, financial services, real estate are not very digitized and there are huge opportunities. Technology's role now is no longer about commoditized AI or big data. The next  5 to 10 years' opportunities for technological developments lie in the industrialization of these digitization tools and applying it deeply within the industries to dramatically change how they are being constructed.
Supply chains will change, how we define traditional industries will change. If you can digitize each of the capabilities out, they could reconstruct the whole ecosystem. I think that is a completely new opportunity for lots of tech companies.
Ping An has been working on not just technologies transforming our own company, but also a digital ecosystem that's open to all partners, especially in two areas: FinTech and healthcare.
Our fintech arm OneConnect, a software solution platform now serves more than 680 banks and more than 100 insurers as well as in 20 countries outside of Asia. The group's smart healthcare unit Ping An Good Doctor now serves over a million doctors and over 32,000 health institutions.
We believe technology is exportable. Hopefully what we have done successfully will be exported to other parts of the country, and in particular I think the Greater Bay region.
BEYOND Virtual kicks off on November 9th with 'What's Next?' from global industry leaders & investors