Cloud is essentially an integral part of any business now, especially if you're looking to survive during these pandemic stricken times. But besides having the ability to quickly adapt and maneuver through disruptions to maintain business operations, cloud has also been highly applauded for its cost-effectiveness, agility, and flexibility.
In fact, Cloud is living up to its great rave back in 2018 when 'Cloud Adoption' was greatly talked about, especially by management journals, on how businesses should think when it comes to innovating and offering better services at lower prices. In 2018, it was said that Manufacturing, STEM, and Telecommunications/Utilities were the top three industries experiencing the greatest pressure from executive management to become 100 percent cloud-based.
Fast forward to 2020, where COVID-19 has greatly accelerated the adoption of cloud across all industries. From a recent survey by Flexera, it was said that 27 percent of leaders mentioned a significant increase in cloud spend. Despite favorable developments, there are still struggles for cloud adoption by SMEs due to many reasons including lack of knowledge, complexity in implementation, and mounting cybersecurity concerns.
The significance of adopting cloud networks in today's digital transformation goes beyond just being able to access information online and building business resilience. 2018 was about jumping onto the Cloud bandwagon, 2020 was about survival of the fittest as businesses strive to stay afloat and adapt to the digital format, and 2022 will be the year for SMEs to truly embrace cloud as a catalyst to scale their businesses.
Investing in cloud security
What does it take to scale your business in 2022?
Scaling your business means that your focus should now be on consistency and leveraging on systems, so you don't have to worry about breaches or system failures. This is why investing in Cloud security is the first step to scaling your business. If there's one thing that the pandemic has taught us, it is to be ready with business continuity plans, which includes forecasting disruptions and being ever ready by improving cloud-based working conditions.
While it's efficient to have our data stored online, readily available, and accessible at all times, it's also important to treat cloud security as a must-have rather than an add-on. This includes investing in cloud security. It's true that this is not new practice since the big corporations have already been thinking ahead and investing in cloud security–but now this practice is more accessible and affordable.
Upskilling your team capabilities with cloud
Now that you've taken on a cloud-based solution. What's next?
Scaling also involves looking at the bigger picture and evolving your mindset to build a greater team that will eventually take over your current role. But that doesn't mean you'll be out of a job, it means that as a founder, you should be taking on more strategic roles that will help in scaling your business and improving systems. This move should be part of the next steps to scaling your business because as part of scaling your SME, you will want to reserve your time for more strategic thinking and higher-level management tasks.
Taking on a cloud-based data solution goes beyond just working remotely, which is currently the new normal, but this allows you to introduce unprecedented accessibility and inclusivity by eliminating traditional concerns such as geographic barriers. This means that SMEs can now hire from a much wider talent pool, with a wider range of skill sets. Bain & Co have reported that remote working will stay, which means that your business should be taking on a more intentional approach when managing remote workers to ensure that your team is productive and satisfied with working conditions.
Thinking forward with cloud
Cloud computing is a multifaceted platform–whether it's improving user and data experiences, providing critical business insights, operating under compliance, or enhancing security and reliability. This is why 2022 should be the year for SMEs to be forward-thinking when it comes to what their businesses need, beyond basic digitalization.
Like the old Chinese saying, "Where the water flows, a channel will flow"–we know that the future is digital, which means that fulfilling the basic digital needs and making an investment in a secure, efficient, and accessible digital platform is always only going to benefit your business further and bring success. As systems improve, being involved in the first place will allow your business to be the first to know of these developments.
Notwithstanding this, it is not just about following the crowd and adopting any other prepackaged Cloud solution. Just like our individual lives, businesses have their own unique needs and future plans so businesses should first evaluate internal processes to identify what type of Cloud solution will be the most effective to implement.
Scaling your business with the right Cloud
Lastly, when investing in Cloud solution services, you should look for services that provide not just the software but the right advice because the best solution for your business is not one-size-fits-all. Cloud solutions, like CLDY, provide boutique solutions that fit the needs of SMEs as they progress into the future of work. When running CLDY, one huge focus that we ensure is that our service provides not only the speed and security needed to help businesses in their daily operations but understanding the needs of the business to allow us to make better recommendations for the right Cloud packages, best for scaling or each SME's main business objective.
Ultimately, cloud sets your business on a leveled playing field to the industry goliaths in the way you operate and present yourselves to customers. Not just by being connected and available no matter where you are, but in showcasing high efficiency, productivity, and professionalism. 2022 should be a year to scale your business if you've already kept it going for this long, and Cloud will be the next step you should consider.
---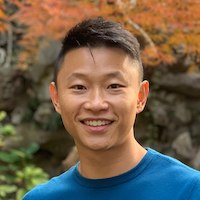 Alvin Poh is a Singaporean Internet entrepreneur, angel investor, and philanthropist. He is best known for co-founding Vodien Internet Solutions, growing it to be the largest hosting provider in Singapore. Currently, Alvin Poh presides as the founder of the Super Scaling brand, training the next generation of entrepreneurs to scale their business in Singapore, and Chairman of CLDY.com, providing a multi-cloud experience for customers looking for Cloud-hosting services in Singapore.
About Super Scaling
The Super Scaling brand provides businesses with best practices on how to improve their systems and efficiency. Using the 5E Scale engine, Evolve, Envision, Empower, Engage and Execute, the Super Scaling pedagogy enables startup founders to turn their 6 and 7 figure revenue into 8 and 9 figure revenue.
TechNode Global publishes contributions relevant to entrepreneurship and innovation. You may submit your own original or published contributions subject to editorial discretion.