Grab Financial Group (GFG), the FinTech arm of Grab, announced on Thursday the expansion of its 'Grow with Grab' suite of products and features to assist small and medium enterprises (SMEs) across Southeast Asia to tap on the regional e-commerce market opportunity that is expected to be valued at $172 billion in 2025.
This is in line with Grab Financial Group's move to be more merchant-centric in its offerings and support its merchants' business growth across the region, the Southeast Asian ride-hailing and food delivery firm said in a statement.
Grab Financial Group has launched a webstore builder GrabMerchant Commerce, which boosts sales and reduces operational work and payment risks. Since the May launch of the pilot program in Singapore, over 500 merchants have signed up, with businesses ranging from apparel, furniture, F&B, and artisanal products. They have averaged a 6 times increase in sales from when they first started their online businesses, with 83 percent of them activating GrabPay, the company said.
Grab said the platform also enables small businesses to scale by offering marketing and brand development, as well as advanced operations such as automation, customers relationship management, inventory, and logistics services.
With the success of the pilot program, Grab said the GrabMerchant Commerce will be scaled up. By end of October, selected merchant-partners can be accessed via Grab's new 'Shopping' icon, giving them exposure to Grab users across Southeast Asia. GrabMerchant Commerce will be rolled out in Malaysia and the Philippines in 2022, the company said.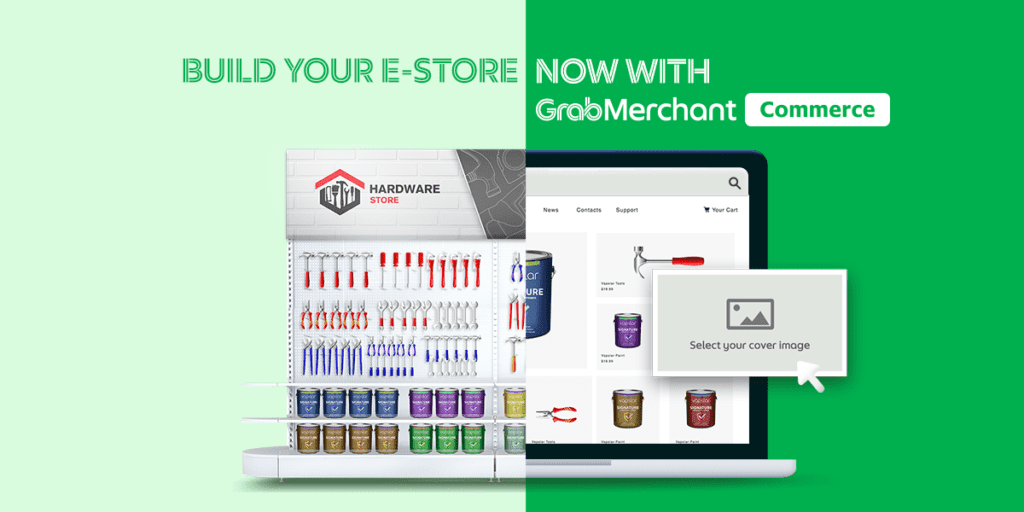 In the second half of 2021, Grab Financial Group also said it has accelerated GrabPay acceptance by SMEs across the region by establishing new partnerships with several regional and local payment gateways.
In addition to GrabPay, the group's partnerships with 2C2P, AsiaPay, Razer Merchant Services, GHL System, and iPay88 also enable PayLater, Grab's BNPL product, for their Southeast Asian merchant base.
"Digital payments are a key enabler to unlock e-commerce growth, and BNPL is fast rising in popularity as an e-commerce payment method. 9 in 10 Southeast Asians do not have credit cards and the flexibility of making interest-free payments is an attractive proposition which enables better financial management for them," Grab Financial Group Managing Director and Head of GrabPay Chris Yeo said.
Merchants find PayLater compelling given the scale of Grab's ecosystem with over 25 million monthly transacting users, and many of its PayLater merchants have reported increased basket sizes and check-out rates, he said.
The 'Shopping' icon was launched on the Grab app in June. Future feature enhancements include search and personalized offers to improve the user shopping experience and increase conversion for merchants, according to Grab.
"Our approach is to be an open ecosystem. To accelerate our payment acceptance footprint, we have partnered with global payment platforms such as Adyen and Stripe, and leading regional payment gateways such as 2C2P, AsiaPay, and Razer Merchant Services. We want to support our merchant-partners by enabling them to leverage the scale of the Grab ecosystem and our expanding suite of tools and products such as GrabMerchant Commerce and our working capital loans to grow their businesses," said Grab Financial Group Senior Managing Director Reuben Lai added.
Grab Financial Group announced its 'Grow with Grab' roadmap, with the launch of SME lending, and micro-insurance for drivers in Singapore in March 2019. The so-called roadmap aims to provide the most comprehensive portfolio of financial services in Southeast Asia for micro-entrepreneurs and small businesses, including micro-insurance products, post-paid and installment payment services, among others.
Bezos-backed Ula to scale up 'pay later' options for underserved small retailers in Indonesia