Indonesia e-commerce startup Ula, which recently roped in Jeff Bezos' Bezos Expeditions as an investor, is scaling up its pay later options to small retailers in the country, Southeast Asia's largest economy.
"Ula's end goal is to reimagine retail in a way that modernizes the small store owner while preserving their cultural and economic advantages," Ula Founder and Chief Executive Officer Nipun Mehra and Co-Founder and Chief Technology Officer Alan Wong said.
Credit and commerce have been deeply intertwined ever since trade began. However, informal credit is expensive, manual, and does not scale since underwriting is relationship-based and not institutionalized, according to them.
"Therefore, most suppliers offer credit to their top customers only while P2P FinTech companies have an additional onboarding and underwriting process, making it expensive to cover small retailers," they told TechNode Global in an interview.
"At Ula, we use more than 50 unique data points from our proprietary data for understanding our customer behavior better. This helps to design a unique segmented offering of payment terms, which is suited to each individual business needs. We leverage multiple touch-points with our customers to build trust and form deep relationships. Our customers value us for offering payment terms of their preference as compared to traditional loans or formal credit," the founders said.
"We have seen strong early results around customer loyalty and platform stickiness from the pilot and are now working towards scaling it up," they added.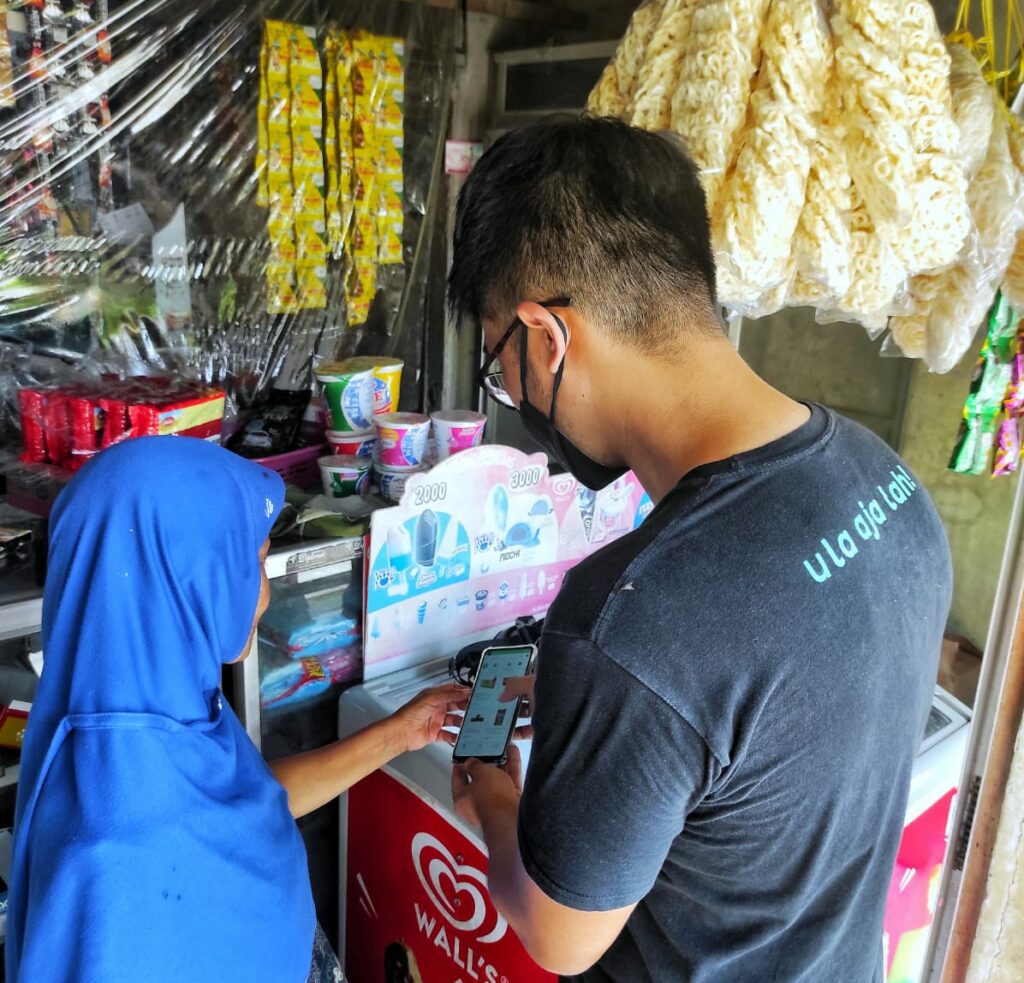 Ula mainly helps small retailers or local mom-and-pop stores, known as 'warung', to manage their working capital and stock better through technology, improve their margins and grow their business. The company also offers store owners with unutilized space the opportunity to become an Ula pick-up point and earn extra cash.
Ula's credit products may be able to partly address capital problems faced by Indonesian small businesses due to the ongoing COVID-19 pandemic.
In Indonesia, small, medium enterprises (SMEs) account for 99 percent of existing business enterprises and employ over 97 percent of the workforce. Many had to suffer a pandemic-induced loss due to lockdown and travel restrictions. Nearly 88 percent of Indonesian SMEs ran out of capital for business continuity, and 60 percent had reduced their workforce, according to Indonesia's Ministry of Communications and Informatics.
"The onset of the pandemic has highlighted the importance for SMEs to embrace a digital transformation process to keep their business afloat and resilient. Indonesia has one of the largest online consumers base in the world to tap into, ranking 4th on internet users' numbers," Semuel A. Pangerapan, Directorate General of Informatics Applications said last month.
Ula's so-called mission to modernize small retailers is in line with the government's aspiration to digitalize SMEs and improve the country's digital literacy. Despite high internet penetration, Indonesia's digital literacy remains at its early stages. Out of 60 million SMEs in Indonesia, only 16 percent of them have adopted digitalization.
Earlier this month, Ula announced it has secured $87 million in Series B funding round co-led by Dutch tech investment firm Prosus Ventures, China-based tech giant Tencent, and US-based investment firm B Capital Group.
The trio was also joined by Amazon founder Jeff Bezos's Bezos Expeditions, and Southeast Asian funds Northstar Group, AC Ventures, and Citius. Existing investors Lightspeed India, Sequoia India, Quona Capital, and Alter Global also participated in the round. The funding news has gained attention as it was Bezos' first-ever investment into Southeast Asia's e-commerce space, according to Bloomberg.
The latest fundraise, which comes just eight months after its Series A round in January, will be used to invest in growing Ula's presence across Indonesia and exploring international expansion across Southeast Asia, adding new categories, expanding the Buy-Now-Pay-Later (BNPL) offering, as well as building new technology and a local supply chain and logistics infrastructure.
The company will be able to leverage its relationships and market knowledge to offer a 'Pay-Later' option, which alone is expected to be a $150 billion market in Indonesia. With many store owners being limited by their access to traditional banking services and relying on daily cash flow income, providing the option to pay for their supplies later can prove to be a game-changer, the company said then.
Indonesia's large market offers plenty of room for e-commerce players
According to Nipon and Wong, Indonesia's retail market is estimated to be around $300 billion, of which 70-80 percent is traditional retail–with this market growing 8 percent year on year, the potential is enormous.
"These small retailers are an essential part of daily life in Indonesia, the center of their communities–they are essentially the gateway to neighborhood demand. They are also incredibly cost-efficient. The stores are usually family-run and on self-owned premises with hardly any other costs," they said.
However, that advantage is entirely lost as they are the smallest entity in a multi-layered chain. From the need to partner with multiple suppliers, the lack of price visibility, dependence on cash, limited working capital, issues with delivery of goods and stock management, the list of pain points is long.
E-commerce offers the opportunity to digitize this supply chain and make life easier for these small retailers by giving them more transparency and control over how they manage their business, the founders noted.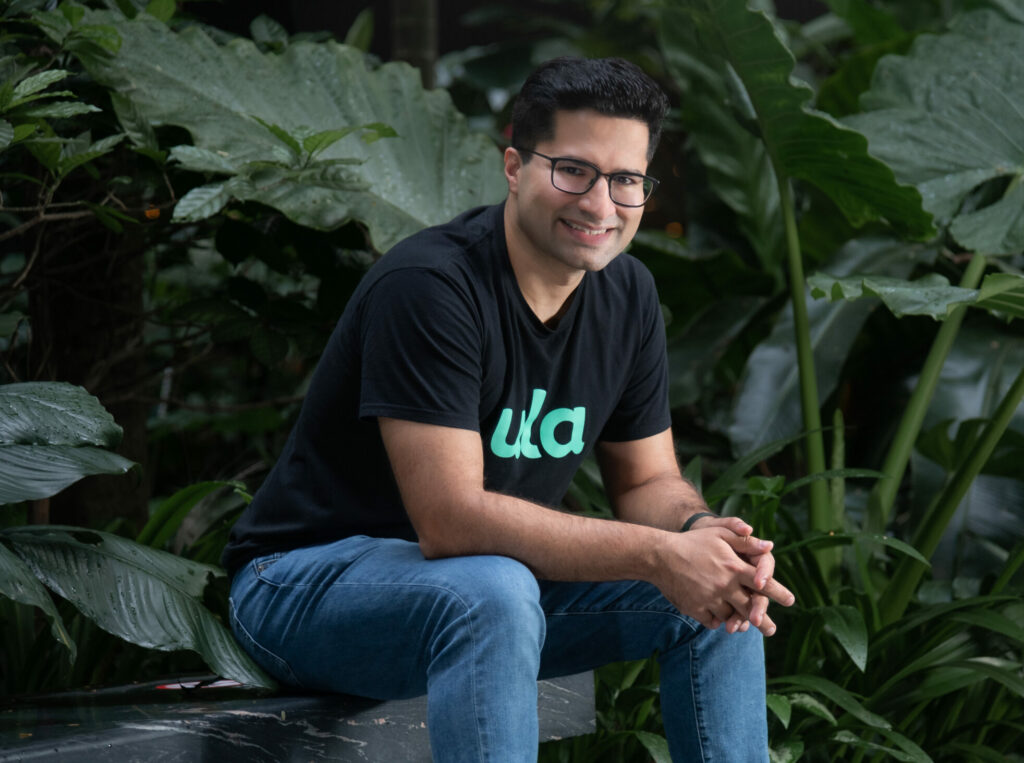 The Indonesian market is large enough and it has room for many players as seen already in the traditional world, Nipun said. 
"For example, we have seen that despite billions of dollars channeled into B2C commerce, it remains a small fraction of the overall retail market. Even within B2B startups, the collective business of all players is less than 2 percent of the market. And the market is itself adding $15 billion to its size each year," he said.
Ula, which is currently based in Java, plans to expand across Indonesia in the near future.
"We are currently based in Java, but plan to expand across Indonesia in the near future as small retailers are present everywhere in the archipelago and share similar pain points," Nipun said.
"Our current focus is Indonesia where the market is large, and the diversity of the country, across multiple islands and sometimes challenging infrastructure, is already complex enough. We are yet to cover various parts of Indonesia and yet to launch new product lines here," he said.
However, Ula also noted that small retailers are prevalent everywhere in the Southeast Asia region, and they share similar pain points.
"We believe Ula's business model is applicable to these small retailers across the region so we would be aiming to expand across Southeast Asia in the future," Nipon added.
Ula is also investing in building a flexible and technology-driven supply chain infrastructure that is uniquely tailored to deliver to small retailers. From warehouse design to last-mile logistics, all are focused on solving that problem at scale, the founders said.
"We are a customer-centric company. Our approach has always been to solve the underlying problems of small stores first. That means getting a lot of basics right – timely deliveries, breadth of selection available, and the best price possible for our scale and reach. We are building our systems and processes to capture an increasing share of a customer's business. We are about building relationships, rather than building transactions," Nipun said, as he explained how Ula differentiates itself from other similar e-commerce platforms.
"A second point of differentiation is that we are building a horizontal, multi-category platform. This includes building a basket of capabilities required to service different categories since each category comes with some common and some unique challenges," he added.
Indonesia e-commerce firm Ula bags $87M Series B, ropes in Amazon's Jeff Bezos as investor