Emerging technologies are driving cloud adoption, and there is no question about the growth of the industry. For 2021, Gartner forecasts the market to reach $332.3 billion, up from $270 billion in 2020–or a 23.1 percent year-on-year growth. For 2022, cloud will be a $397.5 billion industry, a 19.6 percent growth. The study cites that pandemic as being a driver for increased cloud adoption, as "[e]merging technologies such as containerization, virtualization and edge computing are becoming more mainstream and driving additional cloud spending."
In TechNode Global Q&A, Sunny Gupta, Chief Executive Officer of Apptio, a developer of SaaS applications for enterprise, sees significant opportunities in driving technology investments toward better business outcomes. He stresses, however, that businesses need to quantify the economics of cloud migration, in order to ensure competitive advantage in their strategies.
He stressed the importance of financial management in ensuring that spend in cloud resources will have the desired impact. "Organizations must have efficient and effective IT financial management to maximize the benefit of the commoditization of services and technology," he told TechNode Global.
At the end of the day, the importance of cloud boils down to how it empowers businesses and leaders to focus on their core competencies and not have to spend too much resources and effort in building the tools for their enterprise. "This simplifies the relationship between technology and business leaders as the capability is the focus, not the underlying infrastructure to support it," Gupta said.
Below is the TechNode Global Q&A with Sunny Gupta, CEO of Apptio.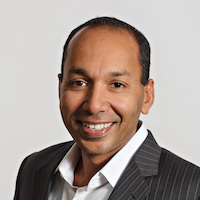 What are the trends driving innovation in the enterprise and business environment today?
Every company is becoming a digital company and making technology investments to drive better business outcomes. I see two significant opportunities.
The first is to build infrastructures to accelerate the adoption of new technologies and new ways of working. Those who can respond to changing priorities with the right technology, financial management, and decision-making systems and processes, including quantifying the economics of cloud migration, gain competitive advantages.
The second is to continue the pace of digital innovation—embracing the product versus project mindset. The complexity of technology—managing legacy resources, new agile developments, and the journey to the cloud—is enormous. These transformations do not happen without measuring value, costs, and consumption. Unfortunately, many leaders discover a significant data disconnect inside their organizations, posing a challenge to improving business agility and innovating to compete.
What are the three key business challenges in digital transformation, and how can these be addressed?
Digital has completely transformed the IT operating model, which means CIOs and CFOs need to work collaboratively. These business leaders need to accelerate new delivery models such as hybrid and cloud, optimize growth investments to fund innovation, and boost financial agility so that IT finances can be managed and adjusted in real-time based on the highest needs of the business. The three challenges I see with digital transformation are defining it, speed of execution, and time to value.
Digital transformation can mean many things. Every organization's digital transformation is unique, and the business must define the measures of success and the overall goal of investing in digital initiatives.
Every organization's digital experience is influenced by how technology and finance leaders can adapt to change and adopt new strategies and modern tools. Speed is everything: the speed of teams to identify and mitigate risk, the speed at which planning can occur, and the speed at which organizations can invest in new, emerging processes and protocols. The ultimate measure of success—the time-to-value—is a function of this speed of action.
What benefits does the commoditization of services and technologies (e.g., "X-as-a-service") bring to the table for businesses and enterprises? How can businesses take advantage?
XaaS places the operational burden of IT with an outside vendor, making technology adoption a financial ("Do we have the budget to scale-out VMs?") rather than an operational decision ("Do we have people and hardware to build out our private cloud?"). IT commoditization lowers the bar of entry to technology solutions.
This is a good news/bad news scenario. It's quicker to roll out a cloud solution than an on-premises one, but organizations immediately start paying for the cloud solution. Organizations that make the wrong decision at the start (e.g., provision an oversized AWS S3 storage tier, adopt EC2 for a workload more suitable for AWS Lambda) pay—literally—for their oversight.
To be clear, it's not down to bad intentions. Cost and usage reports in AWS can be millions of lines long, and there's too much data to be processed on an ad-hoc, manual basis. Organizations must have efficient and effective IT financial management to maximize the benefit of the commoditization of services and technology. For Apptio customers, this means ApptioOne for a monthly view of cloud spend and Apptio Cloudability for a near real-time view of cloud spend.
There is a lot of growth in decentralized technologies, such as in industries like finance. What will be the impact of this on the future of the cloud?
Decentralized IT structures allow local technology leaders to meet the challenges unique to their geography or business vertical. This could reflect data privacy requirements within the EU vs. North America or IT skills in APAC vs. the United Kingdom. Decentralized decision-making gives local technology leaders more agency over their IT decisions and more opportunities to leverage cloud solutions' innovation and quick time-to-value. Demand for the cloud is only going to increase as technology becomes more decentralized.
IoT is driving decentralized tech adoption, and the future of cloud solutions is dependent on the safe, secure, and fast collection of data from millions of IoT devices. Latency is a particular issue. Decentralized technology needs to ensure that the time between when data is sent from an IoT-connected device and when it returns to the same device is short enough to be usable. For cloud solutions, this may mean further development and increased availability of edge computing.
In what concrete ways does the cloud or digital transformation enhance sustainability in business operations? Can you cite case studies and/or industry figures?
When cloud providers take care of most IT operations, technology leaders focus on optimizing IT to deliver business capabilities. This simplifies the relationship between technology and business leaders as the capability is the focus, not the underlying infrastructure to support it (e.g., "Do we need this? Is this the right solution? Do we have existing capabilities we can repurpose?").
The same goes for digital transformation. Focusing on the business capability to achieve a business goal (e.g., to expand e-commerce through social channel engagement) is far easier when the cloud provider takes care of the underlying technical requirements.
Apptio customers use the power of trusted, actionable insights to connect technology investment decisions to drive better business outcomes—and digital transformation is the end state many aim for. Self-funding IT digital transformation through cost optimization is a primary initiative for many of our customers, and the discipline of optimization quickly becomes embedded within business operations. For example, Atlassian, developer of products for software developers, used Apptio Cloudability to optimize their reserved instance buying process to eliminate cloud waste and achieved hundreds of thousands of dollars of savings.
How would you describe the environment for entrepreneurs and innovators globally and in the Asia Pacific region? What advice can you share with entrepreneurs and innovators based on your own experiences?
The combination of economic policy focused on innovation, and availability of funding and talent in APAC has created an environment for entrepreneurs and innovators to thrive. There is now an unprecedented number of tech startups in the region that are attracting funding and valuations typically reserved for markets like the US, Europe, and the Middle East. These factors combined with COVID have traditional enterprises looking to acquire, partner,sams or purchase new digital capabilities to meet customer needs. We are also seeing an influx of new services companies spinning up in markets like Vietnam to provide engineering talent to innovators and entrepreneurs.
Service-as-a-solution applications enhance collaboration, productivity, and go-to-market agility, says Cloud4C Founder Sridhar Pinnapureddy [Q&A]
Featured image credits: Pixabay