Kuala Lumpur-based Lau Chi Yan, 33, bought an oven online using Grab's Pay Later services when the ride-hailing and payment firm ran a cash rebate promotion in Malaysia in June.
As a new user, she received a rebate of 65 MYR ($15.34) with minimum spending of 150 MYR ($35.40), equivalent to a 43.33 percent discount on the product. This was her first time using Buy Now Pay Later (BNPL) service, she told TechNode Global. It was easy to use as she only needed a few clicks and agreed to link with her debit card in the app.
"I think BNPL can help merchants to stimulate spending, especially when times are bad. I was given the option to pay a month later or in four monthly installments, at zero interest. It gives flexibility and allows me to pay when I get my salary next month," said Lau, who saw Grab's advertisement on an Instagram story.
Grab is giving her 650 MYR ($153.39) "credits" per month. Lau thinks this service is especially useful as she has yet to own a credit card. Her earlier applications with two banks were rejected.
Lau said she is now considering using the BNPL service provided by another company, to buy a branded Bluetooth speaker which allows her to spread the cost over three months.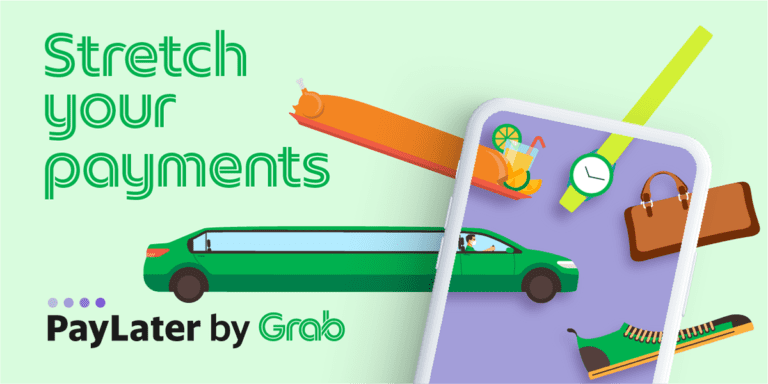 Flexible payment plans that meet consumers' budgets
The BNPL model, which has started to gain traction in Malaysia, offers consumers short-term payment plans that allow them to make a purchase first and pay for it over time. BNPL firms said the service enables consumers to manage their budgets when making purchases while opening up a new segment of customers for merchants, including young millennials with fixed budgets, tech-savvy, and those who do not own credit cards.
In recent months, super app Grab has been running cashback promotions in Malaysia to encourage its users to try the service. Southeast Asian loyalty and cashback platform Fave, which was acquired by Indian FinTech unicorn Pine Labs in April, has also launched its (BNPL) service in Singapore and Malaysia in June.
Singapore-based BNPL startups Atome and Hoolah, as well as Singapore and Malaysia-based Split, are also gearing up to expand their presence in Malaysia in recent months.
The development also came as Malaysia is still in lockdowns where most shops except for food and beverages, and essential services were not allowed to operate to contain the COVID-19 pandemic. Newly infected cases have been hitting all-time-high, breaching the 20,000 cases per day threshold despite the rollout of the vaccination program.
The ongoing pandemic has helped to accelerate the uptake of BNPL as commerce increasingly moves online and consumers look for alternatives to better manage their finances. The payment option enables consumers to avoid increasing credit card and other debts as many BNPL solutions offered are interest-free with no hidden costs.
Zero-interest easy payment services are not new in Malaysia as many credit cards and financial institutions are already offering such services for the purchase of electrical devices, mobile devices, furniture, jewelry, among others. BNPL, however, allows consumers to split the cost for smaller-ticket items, with no interest charges and without having to own a credit card.
Merchants could use the BNPL model to increase overall sales, increase average order value, and alluring shoppers to make bigger ticket purchases. The easy and convenient sign-up process and minimal credit check allow shoppers to buy first and worry about payment later, helping to lower or even remove shoppers' buying hesitations. Merchants will pay a commission to BNPL players while those who make payments late will be subjected to a penalty fee.
Malaysia-based artisan chocolatier Love18C, which started to use Atome's BNPL payment options in May, saw almost 100 percent growth in average ticket size from 50 MYR ($11.80) to between 80 MYR ($18.89) and 100 MYR ($23.61), its Founder and Chief Executive Officer Eddie Lee told TechNode Global.
About 15 to 20 percent of its transactions were paid through Atome since the chocolate brand launched the service. Love18C sells artisan chocolates priced from 22 MYR ($5.20) online and at its three outlets in Malaysia.
"Atome's regional footprints is a plus point for us to explore regional partnerships and scaling of businesses. In fact, we just signed up with them for our Singapore launch and soon other regional countries too," he said.
Lee said BNPL also helps the company to tap on digital-savvy and younger generation consumers.
"Credit cards don't offer very strong support for small and medium enterprises (SMEs). In contrast, we have been involved in several Atome's marketing campaigns where they push our brand to their user base, bringing new leads back to our sales channels," he said.
"We can also understand our customer behavior (online and offline) better through Atome merchant dashboard and business data analytics.  This is a tool that helps us a lot, and we don't see it in any traditional payment channel," he added.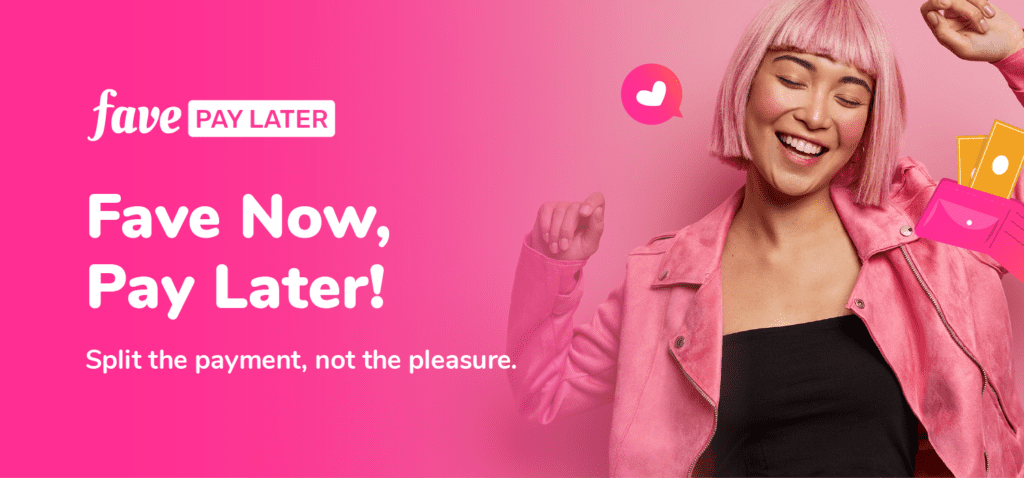 Fave: BNPL provides win-win solution for customers & merchants
"The launch of Fave's(the) BNPL service comes in very timely as many retail businesses are struggling and are looking for new ways to bring back up their sales and close the gap during the long months of the pandemic," Fave Chief Executive Officer Joel Neoh told TechNode Global.
"Customers can now stretch their payments to over three months and afford their purchases across fashion, electronics, beauty salons, to pharmacies or grocery bills while merchants get their payments upfront in full. This could be a win-win solution for both customers and merchants," he said.
BNPL startups also see opportunities in serving consumers who do not own a credit card or lack access to credit.
"Most adults in Malaysia have bank accounts and debit cards but lack access to basic forms of credit; BNPL alternatives are either inaccessible or potentially predatory to consumers. Coupled with a close to $200 billion e-commerce and retail market, this makes Malaysia one of the best markets in SEA to launch and scale a BNPL company," Split Co-Founder and Chief Executive Officer Dylan Tan told TechNode Global.
Founded in 2018, the startup backed by US-based venture capital firm 500 Startups started off by providing installment payments in the travel industry but had later pivoted to focus on consumer goods and services in light of the pandemic.
"When we first pivoted from travel to e-commerce and retail, we discovered that there was a remarkable adoption of our service and we found a strong product-market fit fairly quickly in the market. We then began seeing our users and merchants growing fast in numbers. It took us about five months from the time we launched our platform to transact our first $1 million and now we're delivering more than $1 million a month in revenue to all our merchants," Tan shared.
"Today we have tens of thousands of active users and more than 600 merchants signed to offer Split to their customers," he added.

BNPL payment in Malaysia to reach $468.2M in 2021
According to the Q4 2020 BNPL Survey, BNPL payment in Malaysia is expected to grow by 72.3 percent on an annual basis to reach $468.2 million in 2021.
BNPL payment industry in Malaysia has also recorded strong growth over the last four quarters, supported by increased e-commerce penetration along with the impact of economic slowdown due to disruption caused by the COVID-19 outbreak, according to a report recently added to ResearchAndMarkets.com.
The report also said the medium- to long-term growth story of the BNPL industry in Malaysia remains strong.
"The BNPL payment adoption is expected to grow steadily over the forecast period, recording a compound annual growth rate (CAGR) of 24.6 percent during 2021-2028. The BNPL Gross Merchandise Value in the country will increase from $271.8 million in 2020 to reach $2,187.7 million by 2028," the report wrote.
Atome, Hoolah see strong growth
Atome, which launched its services in Malaysia during the fourth quarter last year with over 100 merchant partners, has now expanded to over 500 merchant partners in the past six months.
"The response has been very positive since our launch. Order volume grew by 100 times and the merchant network grew 5 times from January to June this year. Retailers have experienced an average 17 percent increase in ticket order size since adding Atome as a payment checkout option," Atome Malaysia and Singapore General Manager Trasy Lou-Walsh told TechNode Global.
The firm, which is a subsidiary of Singapore-based big data firm Advance Intelligence Group, is partnering with over 5,000 online and offline retailers in nine markets including Singapore, Indonesia, Malaysia, Hong Kong, Taiwan, Vietnam, Philippines, Thailand, and China.
Singapore-based Hoolah, backed by Allectus Capital, Genting Ventures, iGlobe Partners, has already seen strong growth in its services even prior to COVID-19.
"We were already seeing strong growth and momentum prior to COVID-19; this was propelled further with the rise of e-Commerce when the pandemic hit. Consumers are shopping a lot more online, and retailers are also increasingly looking at digital channels to ensure their customers could enjoy a seamless shopping experience," Hoolah Co-founder and CEO Stuart Thornton said.
With the pandemic stretching on, people are becoming more thoughtful about price and appreciate the importance of personal cash flow. With a BNPL solution like Hoolah, they get to stretch their monthly budgets by paying just one-third of their purchase upfront, he said.
"Whether a small brand starting up, a well-known brand scaling or a large global brand expanding, they are all connected by a common need – to access consumers, drive conversion and basket size and incentivize repeat purchases," Thorton explained.
"Malaysia has always been a key part of our strategy – it is a market with 32 million people, low credit penetration and a government focused on responsible spending, and a requirement to digitize the economy," he said.
"The further validation was demand from our merchants who we worked within Singapore to bring Hoolah to Malaysia," he added.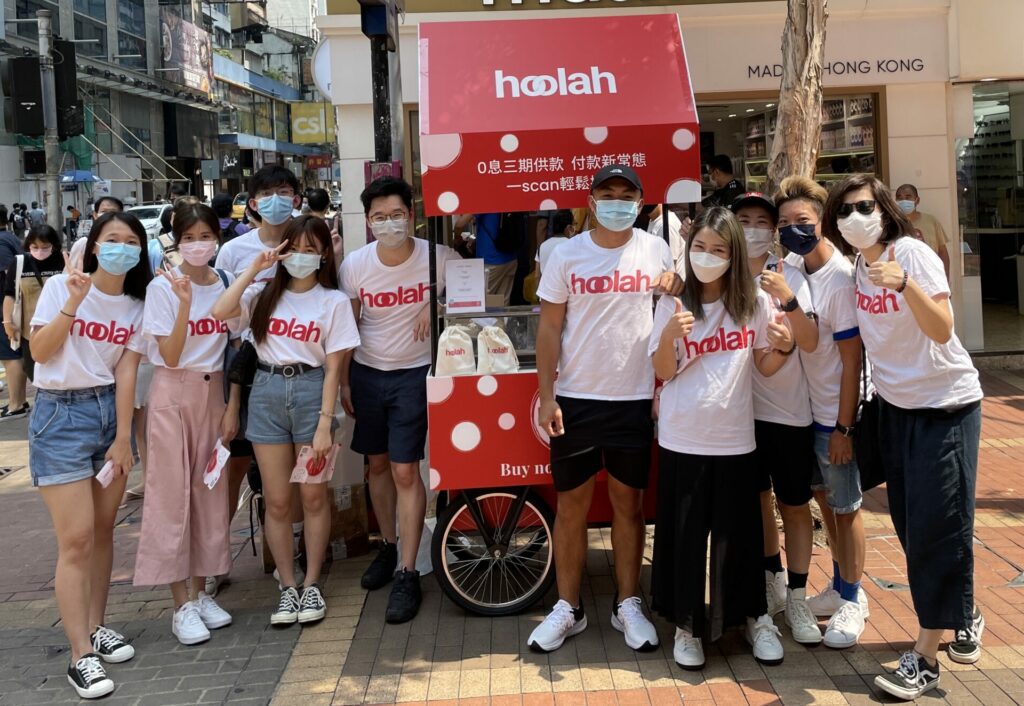 Some of these startups are not only eyeing opportunities in Malaysia but across the region.
Launched in Malaysia in 2019, Hoolah has seen tremendous growth in the past year,  growing 600 percent in order volume during the period between May 2020 and May 2021, Hoolah's Thorton said.
"Across the region, we've seen a 400 percent growth in users, and total transaction volume 2300 percent year-to-date with topline sales over growing 1,100 percent."
The startup, which is in the midst of preparing its Series B funding, plans to launch its services in Thailand and the Philippines this year while setting an eye on expansion in other Asia markets such as South Korea, Japan, Taiwan, Vietnam, and Indonesia.
"Ultimately, we want to connect merchants with consumers across Asia, and enrich the consumer's lifestyle," Thorton said.
Almost 400 million of the adult population in Southeast Asia are 'underbanked' or 'unbanked' with limited options for credit, Fave's Neoh said.
"BNPL is redefining how customers get and use credit, and we believe that it has immense potential to grow in markets where access to credit is limited and has high entry barriers," he said.
"Looking at the accelerating e-payment transactions and BNPL market size in the region, we see a huge potential in BNPL becoming a preferred way for customers to purchase goods and services," he said, adding that Fave plans to expand its BNPL offering to some of the leading e-commerce companies in Southeast Asia in the latter half of 2021.
BNPL gaining traction globally
Elsewhere, BNPL has seen strong growth in Europe, United States, Australia for some time, although it is starting to stir concerns among regulators that it could cause youngsters, who are often seen as financially naive, to overspend and be lured into debt traps.
The global BNPL market is on a rapid uptrend and is projected to surge 400 percent to $352 billion by 2025 from $89 billion in 2020.
The BNPL sector is estimated to process $680 billion worth of transactions in 2025, translating to a compound annual growth rate of 13.23 percent, according to research data analyzed and published by online trading portal Comprar Acciones in February.
Earlier this month, it was reported that Square Inc, the US payments firm of Twitter Inc co-founder Jack Dorsey, will purchase BNPL pioneer Afterpay Ltd for $29 billion.
Apart from FinTech startups, Bloomberg reported last month iPhone maker Apple Inc is working on a new service known as Apple Pay Later that will let consumers pay for any Apple Pay purchase in installments over time, rivaling the BNPL offerings popularized by PayPal Holdings Inc and Affirm Holdings Inc.
The service will use Goldman Sachs Group as the lender for the loans for the installment offerings, according to the report.
Visa, the credit card giant, has rolled out pilot BNPL services in the US, Canada, Russia, and Malaysia. It has set up a BNPL website for credit card issuers, according to a report last month.
Success stories
BNPL players are gaining investor interest as the model is getting popular among consumers and merchants, driven by the shift to online purchases amid pandemic and relatively loose regulation. BNPL is also seen as the most "happening" area within the FinTech space, regionally and globally.
Some of the success stories continue to encourage investors to fund BNPL startups in Southeast Asia. Startups and investors are hoping to repeat these successes as the Southeast Asia region has yet to see regional or international BNPL giants seen in the US or Europe which are able to command multi-billion valuations.
Last week, US payments firm Square Inc said it will purchase BNPL firm Afterpay Ltd for about $29 billion in Australia's biggest-ever buyout, in a bid to create an online payment giant to tap into explosive growth in the niche payments sector.
Singapore wealth fund GIC-backed BNPL firm Affirm raised $1.2 billion in its IPO on NASDAQ in January. The firm is valued at $18.19 billion, based on its share price of $68.62 on Thursday.
Swedish BNPL firm Klarna, which pioneered the FinTech service, has raised $639 million at a staggering post-money valuation of $45.6 billion in June, TechCrunch reported. SoftBank's Vision Fund 2 led the latest round, which included participation from existing investors Adit Ventures, Honeycomb Asset Management, and WestCap Group. The new valuation saw a 47.3 percent jump over Klarna's post-money valuation of $31 billion in early March.
Nearer to home in Indonesia, FinAccel, the parent of Indonesian BNPL platform Kredivo, said earlier this month that it plans to go public through a merger with NASDAQ-listed VPC Impact Acquisition Holdings II, a special purpose acquisition company sponsored by Victory Park Capital (VPC). FinAccel will become a publicly traded company with an expected pro forma equity value of $2.5 billion.
For Genting Ventures which invested in Hoolah, the corporate venture capital firm expects to see massive growth in the BNPL sector over the next five years.
"With the global BNPL market expected to reach $33.6 billion in 2027, the prediction is that there is going to be a massive growth rate over the next five years. Although BNPL is still fairly nascent in Southeast Asia, it is projected to be the fastest growing online payment method in Asia with a 64% growth rate by 2024 – and we're very excited to be at the forefront of that growth here," Josie Lai, Head of Genting Ventures, told TechNode Global.
Hoolah has raised an eight-figure sum in its Series A round led by Allectus Capital last year. Other investors include Singapore-based iGlobe Ventures, Genting Ventures, and Max Bittner, the former group CEO of e-commerce firm Lazada.
Split raised seed funding from 500 Startups in June last year. The round was also joined by other angel investors.
"We see incredible potential in how their installment payment service works not just for large retailers but also serves a massive long tail of small and medium businesses selling online, offline or via social commerce," 500 Startups Managing Partner Khailee Ng said in the press statement then.
Potential regulatory scrutiny?
While BNPL startups often claim the payment method increases customers' purchasing power and provides financial flexibility, some blame the FinTech product could encourage people to spend more than they can afford and could cause the accumulation of debts, particularly among youngsters.
Concerns related to debts and potential regulatory scrutiny are some of the challenges the BNPL sector in Malaysia and in the region could potentially face.
In the UK, the Treasury said in February BNPL shopping services will face stricter regulation. These FinTech firms would come under the supervision of the Financial Conduct Authority (FCA), which regulates financial services firms and markets in Britain. These firms are also required to conduct affordability checks before lending to customers.
In Singapore, where BNPL has also gained momentum, is said to be unnerving regulators and politicians in the city-state, Bloomberg reported in June. They feared BNPL apps prey on youngsters who may be financially naive.
"Young adults without sufficient financial awareness can have access to credit lines before they have the necessary earning capacity. This is an unhealthy trend, " Cheryl Chan, a Member of Parliament was quoted as saying.
The Monetary Authority of Singapore (MAS), the city-state's de-facto central bank, has launched a media campaign warning the payment methods may lead to debt and consumer credit risk.
Over in the UK, it was reported in June pointed out around a third of the UK adult population have used the BNPL schemes, consumer group Which? estimated. The consumer group said its findings challenge the stereotype of customers always being young adults who are looking to keep up with the latest fashion trends.
But it also warned that some people are using BNPL schemes during challenging or stressful times in their life and could be at risk of harmful consequences.
"Almost anyone with the money can offer BNPL service. FinTech companies or even retailers like Apple. It's easy and there is no sophisticated technology involved," an analyst covering tech stocks in China told TechNode Global.
"While BNPL startups can serve the underbanked segment, to some extent they are also providing credits to people who should not be given a credit card. That could pose risks. Banks have more stringent procedures to vet through credit card applications to conduct affordability checks before they issue a credit card," he said.
BNPL firms, however, said credit score systems and various initiatives are in place to promote responsible spending.
"At Fave, we have developed our proprietary credit score powered by the extensive customer behavior data and integrated with third-party providers to whitelist our users for instant credit, which is interest-free for all payments made on time," Fave's Neoh said.
When payment is overdue, Atome will immediately suspend accounts to prevent further usage.
"We do not charge interest on missed payments. If a user misses a payment, we charge a fixed fee instead of snowballing interest charges. Our repayment terms are transparent, and in most cases, automatic when a user links a credit or debit card to their account," Atome's Lou-Walsh said.
The average ticket size in Malaysia is between 200 and 400 MYR ($47.20 to $94.40), so any outstanding payment is small as compared to credit cards, she explained.
"Users can also easily track their payment schedules, when and how much they have to pay on the mobile app. We send multiple reminders via SMS, email, and mobile app notifications to remind users when payment is due," she said, adding that all these initiatives help to prevent bad debt, and weed out bad actors or fraud.
Atome's incidence of late payments is in the very low single-digit, she added.
"We will also continue to improve mobile app experience including personalized shopping recommendations, ability to set shopping limits, more features to help consumers shop better and smarter," she said.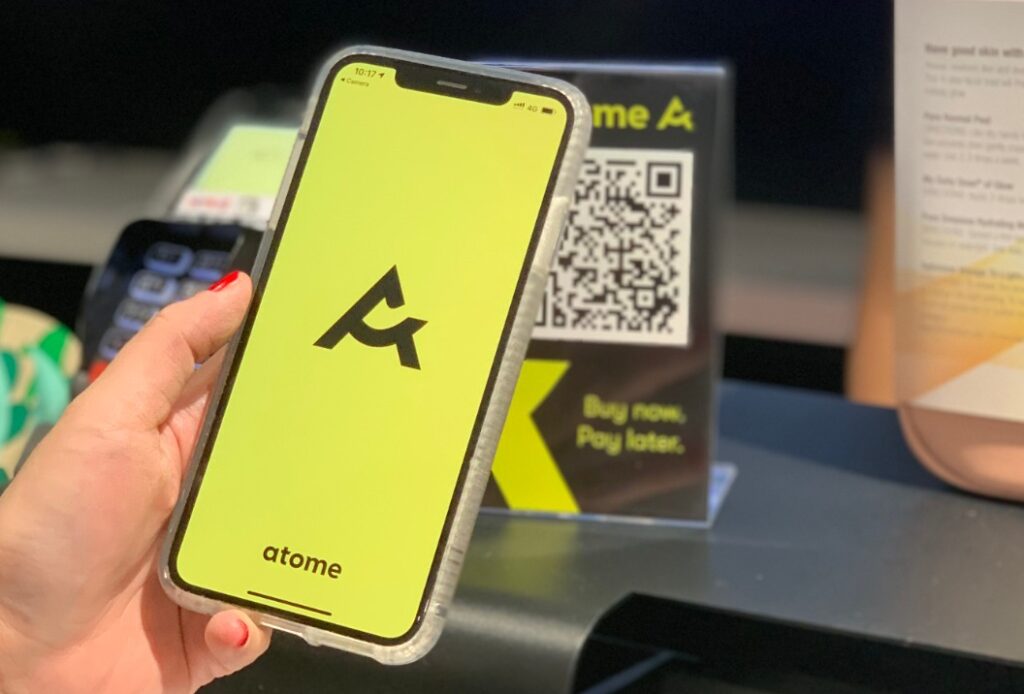 Consumers, on the other hand, do have their own responsibilities to spend responsibly and manage their finances wisely.
"We do acknowledge that there is a misconception around the BNPL industry among consumers as we've seen some BNPL players in the markets promoting people to spend beyond their means. What's important is that consumers do their due diligence and are educated on the proper and responsible manner of utilizing BNPL to suit or enhance their lifestyles, and not apply for various BNPL schemes to make purchases that are beyond their budget," Hoolah's Thorton said.
"We believe that a collective effort from the BNPL players, as well as consumers, is needed to drive financial literacy on the BNPL model, and spending responsibly within their means," he added.
Malaysia's central bank, Bank Negara Malaysia, did not respond to TechNode Global's queries on whether it is closely watching the development or it has plans to regulate the BNPL businesses in the country.
"It's just the beginning for BNPL service in Malaysia. Unless it poses significant risks, regulations would come later," a banking analyst said.
Featured image credits: Unsplash
Fave offers 'Buy Now, Pay Later' service in Singapore and Malaysia