Market expansion in ASEAN can be tricky, as each country has different norms and consumer behaviors. Shippit's regional marketing rep Divya Saraf shares key findings.
The importance of offering strong shipping services in the e-commerce sector cannot be overstated, as consumers prioritize buying from merchants that provide speedy delivery. In Singapore, a study found that 90 percent of customer complaints and feedback are related to late deliveries.
Despite the growing number of delivery options available in the market, eliminating friction remains a challenge for operators. Stores that fulfill thousands of orders end up keying in a massive amount of delivery details each month. This is where tools like Shippit can help. The platform allows store owners to streamline their shipping operations in multiple ways.
With Shippit, e-merchants can easily book delivery carriers for each order that comes in. The system automatically provides delivery tracking updates to customers. Merchants can also save money by getting discounted carrier rates inside the Shippit platform.
Based in Australia, Shippit bagged $22.76 million in series B funding in 2020 to drive regional growth in Southeast Asia (Singapore and Malaysia). But market expansions can be tricky, with countries featuring vastly different consumer norms and business behaviors from one another.
"It eventually boils down to using some of the fundamentals of marketing in general, and then just seeing what works for the market," explains Divya Saraf, Shippit's regional marketing lead in Southeast Asia.
Sitting down with ContentGrip, Divya shares three key learnings about how to properly run market expansion for B2B SaaS in the region.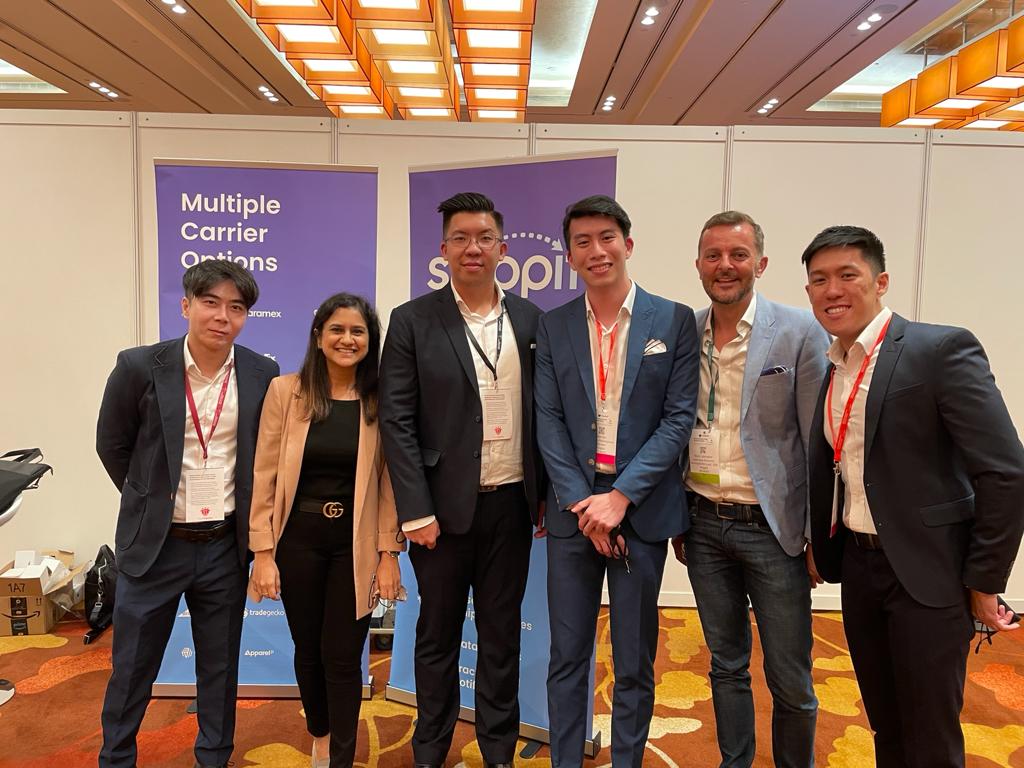 Approach each market differently
Born and raised in India, Divya's career path has not been a traditional one. After studying computer science and engineering, she landed her first full-time role as an investment bank analyst. She then took an additional course on marketing while undertaking her MBA at the Indian School of Business.
"I was really curious, and at that time, digital marketing was booming," explains Divya, adding that it was this curiosity that led her to a career pivot. After completing her MBA program, Divya became a product marketer and strategist at MoneyControl, one of India's largest financial media sites.
In the years that followed, she took on various marketing responsibilities at multiple firms and learned new skills along the way. According to her, these included "growth hacking," B2B and B2C marketing, and go-to-market strategies for tech products.
Today, Divya is working out of Shippit's Singapore office to run the company's marketing initiatives locally and in Malaysia. This includes publishing content (like blogs and videos) and overseeing things like Shippit's website, ad creatives, lead generation, branding, and PR. Divya says her team is bullish on the market outlook, with monthly growth for leads generated repeatedly exceeding 100 percent so far.
"What works in one market will not simply work in another market," says Divya. According to her, the company believes that it can't just replicate Australia's marketing blueprint and apply it in Southeast Asia.
After running ads for several months in the region, Divya's team found that it regularly ran into customers asking whether Shippit is just another delivery carrier. This meant that the market still wasn't familiar with Shippit's business model. For this reason, the team changed tactics and focused instead on educating target users first about the firm's multi-carrier solution.
The team also found that Malaysia is a very price-sensitive market. "So really trying to make the customers understand about the value proposition and why we charge what we charge has been important," says the marketer.
Another cultural difference Shippit has seen is the importance of human touch for sales and service to Singaporean clients. This is different from Australia, where the team sees many users doing self-onboarding, and they're happy with spartan email comms.
Balance your paid and organic channels
While approaches may vary, Divya says that Shippit uses similar marketing channels in all three markets: website, SEO, and social media (Facebook, Instagram, and LinkedIn).
Naturally, the company's go-to-market strategy involves running ads to build brand awareness faster. The team is also steadily building the brand's local blogs and social media accounts to bring in organic traffic for long-term growth. Divya explains, "Down the line, we want to reach a stage where we have more inbound leads than outbound."
According to her, owned media is important because the team can talk about various things like Shippit's value proposition, the problems it solves, unique services, pricing, and usage guides. Currently, the marketing team is not just talking about the product, but also about the industry in general and the multi-carrier SaaS business model.
Divya adds that bite-sized video content works very well in Singapore and Malaysia. She recommends fellow practitioners try it out.
"It's a big key to reaching the users who have small attention spans," she mentions, adding that quick product demos and short testimonial videos are also things that local marketers should experiment with.
Know thy customers
Lastly, Divya believes that it's essential for marketers to truly understand their customers and business goals. In Shippit's case, the tech firm targets both SMBs and large enterprises, each featuring different business challenges and layers of decision-makers.
She adds, "So really identifying the persona, the pain points of that specific category, and clients. What really motivates them? Where do they look for information? What keeps this person up at night?"
Divya reveals that offline events were one of Shippit's best performing lead gen channels pre-pandemic. The team was able to meet and chat with many industry stakeholders. Most importantly, they used all of these chats to understand common pain points.
"Marketing is great when you can marry your company goals to what the consumer wants," she explains. "Communicating to the right audience with the right messaging to engage and acquire customers for your business, I think that's what marketing is."
---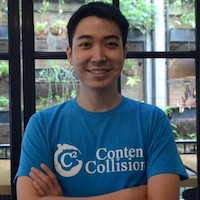 An Indonesian media entrepreneur and level-headed thoroughbred, Enricko Lukman recently co-founded C2 Media, the parent company of ContentGrow, a private content marketplace and project hub for brands.
This article was originally published on ContentGrip and was submitted as a contribution. TechNode Global publishes contributions relevant to entrepreneurship and innovation. You may submit your own original or published contributions subject to editorial discretion.