The year 2020 was considered an anomaly for the global gaming market. "The Covid-19 pandemic forced people to stay indoors, resulting in an unusual rise in home-entertainment avenues like video games," with annual revenue of $177.8 billion in 2020. While the market is forecast to adjust itself to $175.8 billion this year, there is no doubt that gaming has had a growing influence on consumers and businesses alike.
The gaming and esports industry has provided more avenues for socialization, interaction, and even marketing, as we learn from a TechNode Global Q&A with Karam Malhotra, Partner and Global Vice President, SHAREit Group. He said that in Southeast Asia, mobile gaming appeals to a broader demographic, especially since there are lower barriers to entry, compared with computer and console games.
Moreover, online and offline convergence is deemed essential in this market, since "not all audiences have a steady internet connection at all times," said Malhotra, whose platform enables users to choose from among a catalog of over 2,500 titles, providing them unlimited access to HTML5 games. With games of various genres from casual, mid-core, hyper-casual to strategy and action, SHAREit users receive personalized recommendations based on their preferences and have access to an extensive range of features suited for gamers of multiple skill levels and Interests.
Here is our interview with Karam Malhotra, Partner and Global Vice President, SHAREit Group, in full.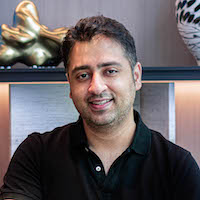 What are the key trends driving innovation in the gaming industry in Southeast Asia?
Southeast Asia is one of the fastest-growing gaming markets in the world. The rise of affordable smartphones paired with access to the internet has brought about a shift in the gaming industry in the region. Despite diversities, one common thread across markets is that each is mobile-first in terms of game preferences. The number of mobile online gamers in Southeast Asia is expected to grow to 250 million in 2021, according to a Statista report.
COVID, too, has accelerated the rise in mobile gaming, as consumers turned to gaming to beat the lockdown blues. With the practice of social distancing reducing consumer and business activity to a minimum, gaming proved to be a distraction and an engaging activity for people at home looking for social interactions. We have seen an immense demand in markets like the Philippines and Indonesia for racing, simulation, and elimination games.
No platform is more ripe with opportunities for game developers and publishers than mobile. Mobile games offer publishers a direct line to a broader audience of players than before and empower developers to be creative in the types of genres to look at, formats of gameplay, and monetization models.
What are the three key challenges faced by developers, publishers, and the community?
In Southeast Asia, due to the diversity in local customs, behaviors, and player preferences launching a mobile game is challenging. Developers need to be mindful of what is culturally acceptable in a certain market and what is not.
Scalability is also a key issue. If publishers and developers are unable to make investments in scale, it will likely lead to a poor user experience and a decline in their long-term revenue.
Another challenge is to figure out how to best monetize gaming. There are plenty of opportunities in mobile game apps for monetization. But these mobile ads can distract and annoy users, and spoil the gaming experience.
How can the industry benefit from the rising popularity of esports?
Esports is a billion-dollar industry and a worldwide entertainment phenomenon experiencing explosive growth. 2018 was a breakthrough year for esports as it saw a star-studded lineup of investors. The appeal of esports is its ability to connect the audience to the esports players, streamers, and other fans in the community in real-time.
Esports create a digitally native environment for fans filled with all the merchandising, live events, and creative sponsorship opportunities. Moreover, esports revenues have been increasing at an impressive rate, thanks to a rise in the number of people embracing the spectacle and an influx of brands into the sector. Advertising at esports tournaments and games is a critical stream of revenues in the burgeoning sector.
How is your company contributing toward democratizing access to gaming in the region?
Cloud gaming has been around since the 2000s but it wasn't as evolved as it is now. As a player, you don't have to worry about storage space, and because it works across devices you can play no matter what screen or hardware you have.
Mobile games appeal to a broader demographic than those gaming on consoles or the PC gamers–especially in the emerging markets. High smartphone penetration is one of the key reasons. In these markets, not all audiences have a steady internet connection at all times, because of which many are downloading the most popular games when connected and sharing these over file-sharing apps like SHAREit with their friends who are offline. This leads to a game being shared multiple times within the offline communities.
As compared to Bluetooth, SHAREit which is an offline and online file-sharing and content-streaming app, facilitates the transfer of files, games, and entertainment content, 200 times faster. SHAREit has been democratizing gaming by taking mobile gaming and entertainment to newer audiences who might not have access to these otherwise, in markets like the Philippines and Indonesia. The SHAREit Game Centre, lets players choose from one of the world's largest catalogs of over 2,500 mobile games.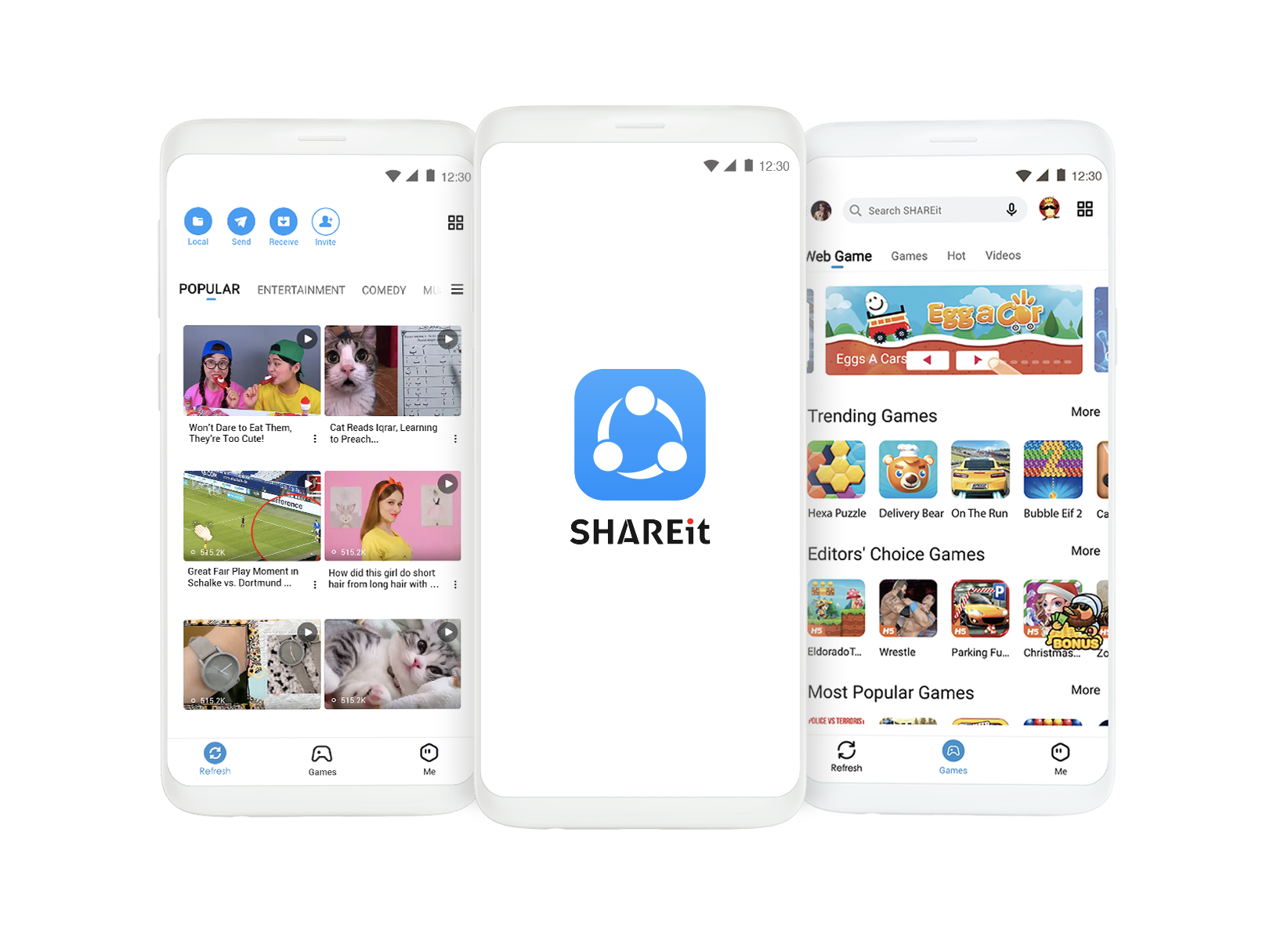 There is also a trend in immersive gaming, which can be particularly interesting for businesses and advertisers, particularly with in-game brand placements and in-game activities (concerts, product launches, etc.). What is the future for the gaming industry in this regard?
The gaming world is a completely different medium requiring different rules. It requires a more sophisticated form of ad delivery and a deep understanding of gaming technology and the gaming audience. Ads must reside within a digital world seamlessly and not be intrusive in any way.
When done wrongly, in-game ads can spoil the gaming experience, break the illusion of the digital world that a gamer is immersed in, and can lead to negative sentiments for a brand that shows mismatched or poorly done up ads.
However, when done the right way, the result is what every advertiser wishes for–impactful, contextual messaging that grabs eyeballs and enhances the experience.
Where does gaming fit into place in the bigger picture, particularly given the economic uncertainty brought about by the pandemic?
In view of the pandemic, gaming has become a social lifeline. While at one point gaming used to be considered as socially isolating, people all over the world under lockdowns turned to gaming as a way to seek out a community connection on the other side of the screen. This has caused the gaming industry to skyrocket during the pandemic. The pandemic has helped the gaming industry spur a revenue surge of 20 percent in 2020 according to an Essence study.
What exciting things can we look forward to as the gaming industry matures?
Southeast Asian gamers' strong inclination towards community play–coupled with a lucrative environment and government policies–has aided in the rise of esports in the region. As real-life sports stadiums and arenas got shut for an extended period of time due to covid, esports continued to thrive. We will see esports grow in popularity. Social gaming has emerged as a notable trend that opens up exciting opportunities for gamers and developers.
Southeast Asia is undergoing a rapid technological transformation due to which new services like 5G are expected to boost game streaming. The emerging markets have become a key growth driver for the gaming industry as more and more youngsters in those areas are playing games on mobile. Notably, Vietnam and the Philippines are witnessing over 50 percent and 55 percent growth in consumer spending on mobile games. It is an exciting time for the industry which is why at SHAREit we are looking forward to collaborating with more game developers and publishers to connect with more users globally.
How the cloud serves as a backbone for the thriving gaming industry [TechNode Global and Alibaba Cloud Webinar Recap]