Editor's note: This interview is part of a Q&A series with winners of the ORIGIN Innovation Awards 2020. Caecilia Chu is a winner in the category Movers & Shakers Awards – Promising Female Founder.
---
What started as an intention to save costs from transactions fees and markups on exchange rates during traveling has prompted Caecilia Chu, the Co-Founder and Chief Executive Officer of YouTrip, to start Singapore's first multi-currency travel wallet. YouTrip provides travelers with access to cross-border payment solutions, allowing them to pay in over 150 currencies with no fees and at the best exchange rates. It also supports in-app exchanges of 10 currencies so users can lock in competitive rates anytime, anywhere.
Based in Singapore, Hong Kong, and Thailand, YouTrip said it is committed to bringing world-class mobile financial services to Asia, with a core focus on travelers.
Launched in 2018, YouTrip raised a record $25.5 million in pre-Series A funding less than a year after. It is a Principal Member of Mastercard and a major payment institution licensed by the Monetary Authority of Singapore.
In a TechNode Global Q&A, Chu shared the story behind why she started YouTrip and the challenges she and her team have faced in growing the company.
She also shared her views on how to encourage more women to become entrepreneurs and some advice for them, based on her personal experience as a female founder.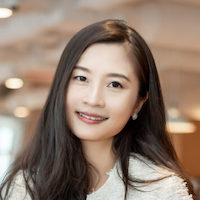 Tell us more about your team and the journey of building YouTrip
YouTrip's story all started from my personal experience being a frequent traveler myself. Having been subjected to unnecessary extra charges or poor exchange rates when paying in foreign currency using my credit card.
Don't get me wrong, credit cards are great, but the amount of money paid for overseas transactions fees and markups on exchange rates can accumulate to a significant amount over time.
Faced with a traveler's dilemma, YouTrip was born — I wanted to create a simple product that provides significant value to travelers, specifically 0 percent fees and the best exchange rates.
Looking back, I'm glad to have made the bold decision to bring this idea to life. With over 1 million downloads to date, this is a testament that there's indeed a need for such innovation.
I believe one can never run a company alone, and it's the people that propel you to your goals. The company could not have attained successes like this without the strong, equally driven, and ambitious team across Singapore, Hong Kong, and Thailand that has helped to grow YouTrip to what you see today.
Tell us about your story as a founder. Where do you see yourself in five years? How about in the long-term?
I started a journey of entrepreneurship to achieve beyond my corporate boundaries, specifically to grow a team and craft a product that truly benefits people. In fact, I've always wanted my own startup, and it was my father who inspired me to dream big and challenge the big boys. He came from humble beginnings, and started his small accounting business despite having been rejected by financial institutions – if he dared to try, and made it, why can't I?
This willingness to grind gave me the courage to dream, even if it meant risking failure. And thankfully, I had a great support system – from friends, family, and classmates I met during my days at Harvard Business School who also went on to start their own business ventures and continue to inspire me in many ways as an entrepreneur.
What the pandemic has shown us is that things can change drastically in a year, let alone in five years. However, what I do know is that my team and I will stay true to our core of being customer-first. We will continue to adapt, remain nimble, and constantly improve and expand our offerings so that we can truly be a one-stop multi-currency solution that our users deserve.
Southeast Asia also continues to be an exciting market, given the region's rapidly growing class of consumers, and we'll certainly like to establish a stronger foothold in the wider region with our solutions.
What are the three key challenges that you see in the FinTech/card payments industry? How is YouTrip disrupting this space? What is your edge or unique proposition?
As with any new product, gaining consumers' trust is one of the biggest and most fundamental challenges, especially in the highly competitive FinTech landscape. That was a challenge YouTrip also faced when we first entered the market and knew it was vital to have support from reliable and reputable partners in the industry to gain credibility.
Thankfully, over the years, we've met people aligned with our goal to provide innovative solutions for consumers.
For both launches in Singapore and Thailand, we were privileged to tie up with respective partners such as EZ-Link, a well-trusted brand and Singapore's largest contactless card issuer, and Kasikornbank (KBank), one of Thailand's largest local banks.
In 2019, we also secured our own Principal License from MasterCard, which further added to our credibility. Having this strong support from the ecosystem has greatly helped in instilling confidence among consumers as they jump on board our truly no-fees multi-currency payment solution.
Keeping consumers safe while they purchase is also a key driver in maintaining their trust. With that in mind, our system employs 3D Secure, a simple and secure verification step to check the user's identity during checkouts, and a dedicated monitoring team that works around the clock to ensure a risk-free payments experience.
Secondly, FinTech firms need to keep in mind the ever-changing nature of regulation and supervision that can impact the company's operations and business planning.
To stay ahead of regulatory changes, we work closely with regulators, such as the Monetary Authority of Singapore for any updates under the Payment Services Act, while remaining innovative.
Lastly, the opening up of the FinTech landscape has also given rise to more competition in recent years. Singapore alone is home to more than 490 FinTech businesses, but what we have done to set ourselves apart from other multi-currency providers is adopting a hyper-localized strategy.
For example, we developed our peer-to-peer feature in January this year, and launched it in a timely manner during Chinese New Year with a cashback campaign to reward our users for sending their 'e-hongbaos' (red packets) safely during a pandemic-stricken festivity.
Moving forward, we see a vast opportunity into driving local payments through partnerships and rewards schemes as well.
What is your strategy for growth and expansion?
Expanding our truly no fees proposition to the greater Southeast Asian region remains a key priority in our business plan. However, we are first focused on shaping up our tech and product offerings, to ensure that we are bringing the best multi-currency payments experience to users in all markets.
We are in the midst of introducing a new suite of features that includes a renewed focus on e-commerce spending. Our developments are right on track, and we are excited to share these enhanced offerings in the coming months, as well as to bring this new payment solution to new markets such as Malaysia and the Philippines in the future.
Are you actively fundraising or looking for partners?
Our ability to stay nimble and refocus our efforts towards enhancing YouTrip's product offerings for e-commerce spending has enabled us to remain well-capitalized, even during this slow down in travel.
For us, it is important that our investors are aligned with us in terms of goals. We continue to be on the lookout for strategic investors and partners to join in our mission of developing the best multi-currency payment experience for users.
What advice would you give to female founders, and how would you encourage more women to become innovators?
Running your own startup can be a daunting and strenuous process for any woman, especially in the FinTech space, as biases and barriers still exist in the industry.
Speaking from personal experience, sometimes these biases can be self-inflicted as well. My advice to aspiring female leaders who are looking to become startup founders:
Never let self-doubt stop you from chasing your dreams. Remember what your intentions were and what you set out to achieve.
Value your support system. It's alright to lean on people, but it's also important to choose the right team that values inclusivity and collaboration in order to propel you to greater heights.
Be ready to bounce back from setbacks. Whatever the bumps you may face in your life and career, you need to be ready to pick yourself up, dust yourself off and just keep going. Never lose sight of why you started in the first place.