Several groups said they submitted bids for digital banking licenses in Malaysia as companies, including a property developer, media company, and credit services firm, which joined forces to apply for the sought-after licenses.
The race for the five digital banking licenses heats up further as more consortiums and companies announced their application, including ride-hailing giant Grab-Singtel consortium, which bagged a digital full-bank license in Singapore last year.
These consortiums also include overseas investors and technology partners from Singapore, Japan, and China.
Grab-Singtel venture joins race to bid for Malaysia digital bank license
Singapore Telecommunications Ltd (Singtel) has announced on Thursday that its digital bank joint venture with ride-hailing giant Grab, together with a consortium of investors, has applied for a digital bank license in Malaysia.
"The digital bank joint venture between Grab and Singtel, together with a consortium of other investors, has applied for a digital bank license in Malaysia," Singtel said in a regulatory filing with Singapore Stock Exchange (SGX).
Malaysia central bank Bank Negara Malaysia has said it would issue up to five licenses by early 2022, and the deadline for the applications is the end of June.
Malaysia's move comes at a time when regulators across Asia including Singapore, Hong Kong, and the Philippines are opening up the banking industry to digital players, encouraged by higher smartphone penetration and better internet connections.
Central Banks and consumers also hope that digital banks could bring financial inclusion to underserved segments, helped by advanced technology.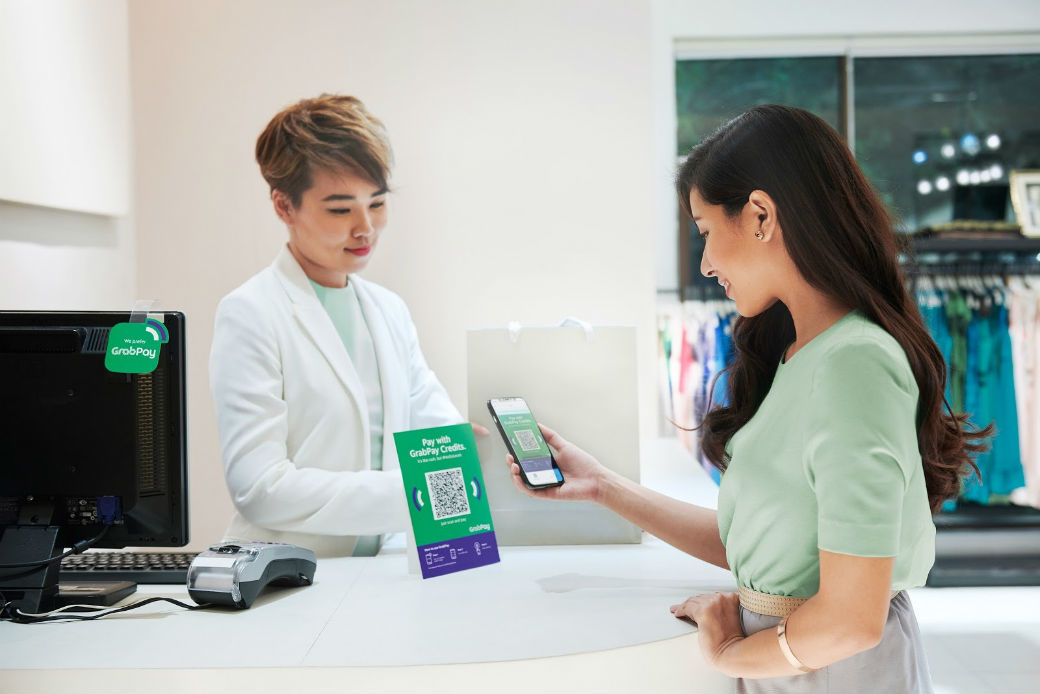 SGX-listed iFAST leads consortium with army co-operative, Sultan Selangor's cousin
Separately, SGX-listed wealth management platform iFAST Corporation Ltd announced on Wednesday it has led a consortium with both Malaysian and international partners in the submission of an application for a digital bank license to the central bank.
iFAST Corp will own a 40 percent stake in the digital bank if the application is successful. The beneficial equity ownership of the consortium will be approximately 57 percent Malaysian, it said in a statement.
The Malaysian consortium partners are army credit co-operative Koperasi Angkatan Tentera Malaysia Bhd, THZ Alliance Sdn Bhd, and Lee Thiam Wah, founder and major shareholder of grocery chain 99 Speed Mart Sdn Bhd. THZ Alliance is a private investment holding company founded by Y.M Tengku Dato' Dr. Hishammuddin Zaizi bin Y.A.M Tengku Azman Shah Alhaj, a businessman and a cousin to the Sultan of Selangor, the country's richest and most populous state.
Internationally, the iFAST Bank consortium comprises Yillion Fintech Pte Ltd which provides the core digital banking technology and capabilities for Yillion Bank. Yillion Bank is one of the four digital banks in China founded by Zonfar Financial Holding and Hong Kong-listed Meituan Dianping.
Lim Chung Chun, Chairman and CEO of iFAST Corp, said iFAST Bank can create positive change for the unserved and underserved market segments such as the Bottom 40 percent (B40) population in Malaysia.
"With the synergistic capabilities within our consortium, the solutions offered for the B40 are ones that will provide immediate benefits and results – such as free life insurance, interest-free loans for daily necessities, and micro-investments and insurance. iFAST Bank will serve the B40 segment and be profitable while doing so," said Lim.
Developer Paramount teams up with Star Media Group, RCE Capital
Earlier on Wednesday, Malaysia-based property developer Paramount Corporation Bhd (Paramount) and Star Media Group (SMG) announced on Wednesday that they have applied for a digital banking license from Bank Negara Malaysia, as part of a five-member consortium.
"We wish to confirm that we made an application as a lead applicant of a consortium to Bank Negara on June 30, 2021," Paramount Group Chief Executive Officer (CEO) Jeffrey Chew said in a statement.
The other members of the consortium comprise RCE Capital, a financial services company and a subsidiary of Amcorp Group Bhd, Prosper Palm Oil Mill Sdn Bhd, and a technology partner.
Chew, the former CEO of OCBC Bank (Malaysia) Bhd, said he hoped that through transformative technologies, Paramount would be able to bring innovative financial experience to Malaysians.
Star Media Group is a media conglomerate 43.23 percent-owned by Malaysian Chinese Association, a political party that forms the coalition of the ruling government.
Paramount recently invested in Fundaztic, a peer-to-peer (P2P) lending platform, marking its first steps into the financial technology sector.
Paramount, Star Media Group, and RCE Capital are listed on the local bourse, Bursa Malaysia.
AEON Credit Service and Tokyo-listed parent AEON Financial Service submit bid
Separately, Malaysia-listed AEON Credit Service (M) Bhd and its parent company, Tokyo-listed AEON Financial Service Co Ltd (AFS) also announced they have submitted a joint application to central bank Bank Negara Malaysia for a digital bank license on June 30, 2021, according to a regulatory filing on the local bourse.
"The company and AFS shall cooperate with each other by combining their expertise and resources to establish in Malaysia a joint venture company to engage in the business of a digital bank upon obtaining a licence," AEON Credit Service said in the filing on Wednesday.
AFS, a public company listed on the Tokyo Stock Exchange, is the holding company for a financial services group engaged in credit card issuance, banking, leasing, life insurance, distribution of insurance products and other financial services, with operations in Japan and several other countries in Asia.
Malaysia-listed FinTech firm Pertama Digital partners Crowdo, INFOPRO 
Another Malaysia-listed FinTech company Pertama Digital Bhd has also announce it has submitted its application for the digital bank license.
"The Islamic digital bank envisaged by the Pertama Digital Bhd consortium places the financially unserved/ underserved customers at its heart. The digital bank aims to sustainably provide affordable and ethical financing products, while handholding the B40 and micro, small and medium enterprises to nurture good financial management, pouring rocket fuel into post-pandemic productivity," the company said in a bourse filing on Wednesday.
Its consortium partner include Crowdo Holdings Pte Ltd, an SME-focused neobank for emerging ASEAN markets, homegrown banking solution provider INFOPRO Sdn Bhd. It said it has secured financial strength support for the digital bank by Labuan offshore bank Perfect Hexagon Commodity and Investment Bank Limited and ICT company Alsirat Sdn Bhd as investors on June 24.
Other applicants include AirAsia's BigPay, Axiata-RHB consortium
E-waller operator BigPay, the FinTech arm of budget airline group AirAsia, TnG Digital, a joint venture between Touch 'n Go Sdn Bhd and China FinTech giant Ant Group, Hong Kong-listed gaming company Razer, telecom and tech firm Green Packet Bhd, which operate e-wallets, lenders including CIMB Group, Affin Bank Bhd, Hong Leong Bank Bhd and Standard Chartered Bank Malaysia Bhd, are among the companies in the race, according to media reports last year.
On Tuesday, quoting sources, Reuters reported Malaysian conglomerate Sunway Group has teamed up with Tencent-backed Chinese FinTech firm Linklogis Inc and Bangkok Bank PCL to apply for a Malaysian digital bank licence.
When contacted, Sunway declined to comment on Reuters' report, but said the group, along with its consortium partners will be applying for the digital banking license.
"With our venture into digital banking, and leveraging our existing ecosystem, we aim to provide a comprehensive, seamless and easily accessible digital banking service," it said in a reply to TechNode Global.
Sunway aims to build a fintech ecosystem to promote financial inclusion for Malaysians as well as micro, small and medium enterprises (SMEs). It currently own and manage Sunway Money which is an online and licensed remittance house that is fully digital, uses eKYC. The group provides an invoice-factoring facility under Sunway Credit. Under Sunway Leasing, it also provides loans to its business partners to support their working capital requirements. Sunway also owns 51 percent stake in credit reporting agency, Credit Bureau Malaysia.
Through its public relations department, Hong Kong-listed Linklogis told TechNode Global it is "unable to disclose any further details or future plan about this issue" and will share more details with the market "at the appropriate time."
Malaysian telecoms firm Axiata Group Bhd and RHB Bank Bhd, one of the largest banking group in the country has said early last month they have teamed up to apply for for a digital banking licence.
Razer has yet to respond to TechNode Global's query. TnG Digital has yet to respond to TechNode Global's query at press time.
Featured image credits: Unsplash