After launching its digital-first pet insurance platform in Malaysia in April this year, Oyen announced this June that it has raised Seed funding of $420,000 participated by notable backers such as Hustle Fund, alongside angel investors who are former and current executives from Airbnb, Facebook, and Rocket Internet.
The company will use the funds to enhance its proprietary digital insurance platform and reinforce its market position within Malaysia's pet healthcare insurance ecosystem. To achieve this, the company is aggressively expanding its recruitment in various roles in technology (such as software engineering) and non-technology (such as growth marketing). These efforts will serve as the firm's springboard to become Southeast Asia's leading pet healthcare insurer and move towards offering more holistic pet healthcare services to pet owners such as vet medical protection, preventative care, and wellness, among other benefits.
"The number of people who have pets for companionship has increased during one of the world's biggest recent crises, and our platform was specifically designed to alleviate concerns by pet owners – especially new ones – when managing their pets' medical needs. With the support from our investors, Oyen is now better positioned to expand and enhance its services across Malaysia, while also exploring how we can extend the benefits of our platform to pet owners at the regional level," said Kevin Hoong, Founder and CEO of Oyen, in a statement shared with TechNode Global.
Established in Malaysia, Oyen's pet insurance platform is aimed at giving pet owners greater peace of mind in managing their pets' medical needs via seamless insurance purchase and claims experience. The company's services are integrated with a panel of veterinary clinic partners in Malaysia, making it easier for owners to access Oyen's growing network of vets for quality vet services and quickly seeking medical attention for their pets – especially in case of emergencies.
In this TechNode Global Q&A with Kevin Hoong, we learn how pet ownership is maturing in Southeast Asia, particularly with the presence of e-commerce services geared toward fur parents.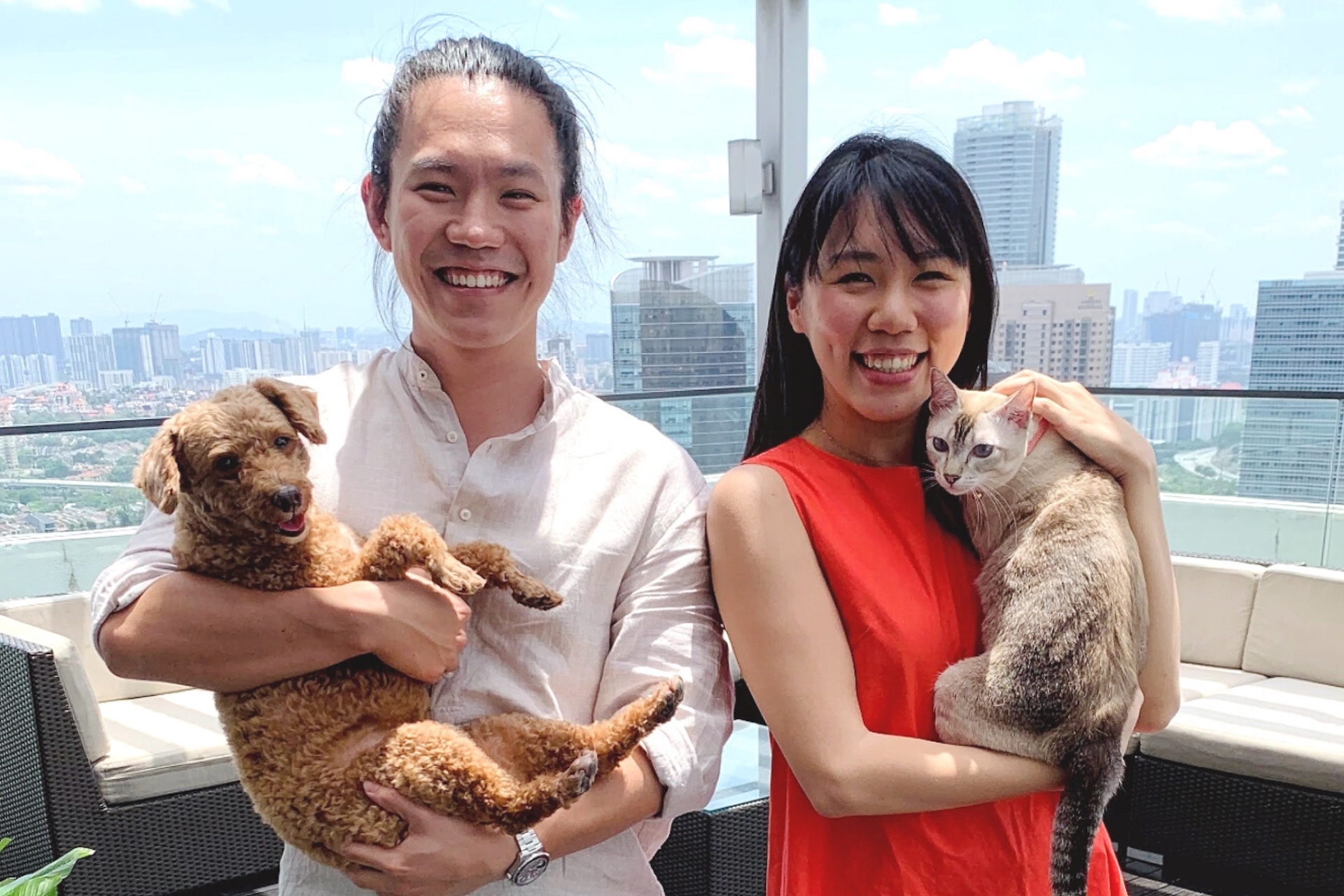 Tell us your story as a founder. Where do you see yourself in the long term?
I started my journey as a tech business owner back in 2012 right after graduation. My first start-up was a short-lived one as back then, the community in Malaysia was very small and I knew very little about building and scaling a tech business.
I then spent the next 7 years learning about growth, operations, and scaling teams from companies like Airbnb, Homage and HYPE. After having moved back to Malaysia before the pandemic, I was determined to start my own company again, this time with the experience, network, and exposures that I have gained over the years.
Building a startup is no fairy tale. Most people see the exciting news of fundraising and new growth milestones because we (as business owners) desperately need these stories to keep our business alive. We are constantly fighting for attention with companies with more resources than us. What rarely gets talked about is the intense building of being in an early-stage company.
But during it, we get to constantly challenge ourselves and grow as founders, as founding team members, and entrepreneurs. The long-term goal is to continue to foster growth not only for myself but for the rest of the startup community, continue to push boundaries and as cliche as it sounds, challenge the status quo.
Personally, as a born and bred Malaysian, I want to prove that world-class teams and technology businesses can be built by Malaysians from Malaysia, and I hope to achieve this with Oyen.
What are the trends driving innovation in the pet industry? How about the insurance industry?
With the recent trend of pet humanization, pet owners are seeking higher quality products and services for their fur kids. This drives demand across products like healthy pet food and on-demand platform services such as pet walkers, grooming, and more.
The rise of pet-focused e-commerce players over the last few years signals the growing maturity and preparedness of pet owners to try out a variety of pet products and services that can help them provide better care for their pets.
As for insurance, we are starting to see more players providing an end-to-end customer experience from insurance purchases to claims servicing. New entrants to this space no longer just focus on price comparison or lead generation but are working very closely with their insurance carriers to launch innovative products that target a specific segment of customers.
What are the three key challenges for the pet industry? How is Oyen improving the quality of pet ownership?
Rising veterinary care costs: The supply of veterinary doctors has not kept up with the pace of pet ownership. In Malaysia, the ratio of veterinary doctors to the pet population is around 1:12,000, and this number is expected to rise as the number of pet owners increases.
Besides, the lack of awareness on preventative care treatments, especially for first-time pet owners, results in postponed treatments, which further drives up veterinary costs when the illness deteriorates. Some of these illnesses could have been managed with frequent check-ups and diagnoses.
Oyen plays a crucial role in helping pet owners plan for these emergency costs. Not only that, but we also educate our pet parents to start learning about pet healthcare and how pet owners can prevent these illnesses from happening in the first place. This will in turn also help us manage our claims cost and premium cost for pet owners in the long run.
With the improved data we have on our customers and their pets, we are then able to further personalize their pet's care plans, which could include wellness, preventative care, and benefits.
Tell us more about your recent fundraising. What resources are needed in building and scaling a pet-oriented InsurTech product like Oyen?
Our investors are thrilled about the prospect of Oyen being one of the pioneering insurance players in an untapped pet healthcare market in this region. We successfully raised on the back of our team's past track record of building technology businesses in the region, as well as our insurance knowledge and network.
The additional funds raised in this round enables us to build a world-class team focused on building a customer-centric pet insurance user journey. We want to redefine how insurance is transacted online today, which is often designed from an insurer's perspective and not the customers. Our platform, on the other hand, caters to the needs and expectations of pet owners seeking to get coverage for their pets. Combined with smart technology and the data we learn from our customers over time, we aim to achieve deeper personalization and customization for our pet parents.
Additionally, the funds will also be utilized to scale our network of veterinary clinics, which will be our close partners providing comprehensive and quality vet services to our customers.
What are your strategies and timeline for expansion across the region?
In assessing our next market opportunity, we are looking for a country with a sizable pet market share and maturity in pet healthcare services. Besides, what will also be key for us is to secure partnerships with regional insurers or reinsurers, which we are actively exploring, to roll out our product and services at scale. The key consideration would be the ability of our partners to integrate our customer-centric user onboarding and claims experience into their core insurance system.
We are targeting mid to end of 2022 for our next market expansion. In terms of markets, we are not ruling out countries outside of Southeast Asia as there are interesting countries with developed pet care ecosystems but have lagged in terms of technology and pet healthcare insurance adoption. We believe our learnings from building a digital-first pet insurance business will give us the competitive advantage for our next market entry.
What is on the horizon for Oyen after fundraising?
We are extremely focused on accelerating our growth of pet owner acquisition in Malaysia and constantly experimenting with new growth channels to scale our business. Within the coming months, we hope to also further develop our proprietary technology which will allow us to distribute our product and manage our claims services smartly and at scale. To achieve this, we are aggressively hiring software engineers, designers, product managers, and growth marketers.
With the support of our investors, early supporters, and vet partners, we believe we're able to achieve our goal of becoming the category leader for pet healthcare insurance in the country, and in the coming years, the region.