Editor's note: This interview is part of a Q&A series with winners of the ORIGIN Innovation Awards 2020. Parcel Perform is a winner in the category Startup Awards–Logistics & LMF.
---
The logistics market in Southeast Asia is expected to reach $55.7 billion by 2025, at a CAGR of 5.5 percent. Some of the key catalysts in this market include the rapid growth of e-commerce, enhanced trade across the region, and accelerated infrastructure development. This does not come without challenges, however. Last-mile deliveries can be difficult due to complexities in geographical terrain, poor roadways, and transport systems like railways.
Technological innovations in logistics and freight management are meant to address these opportunities. In this TechNode Global Q&A with Dr. Arne Jeroschewski, the Founder and Chief Executive Officer of Parcel Perform, we learn how innovations in logistics are improving the user experience and ultimately enhancing value for both businesses and consumers.
A winner at the ORIGIN Innovation Awards — Startup Awards in Logistics and LMF, Parcel Perform is a carrier-independent delivery experience platform for e-commerce merchants and their end-customers covering 700+ logistics carriers worldwide. Established in 2016, the company has offices in Singapore (HQ), Vietnam, and Germany with a global team of 70+ experts in e-commerce and logistics management.
Before founding Parcel Perform, Dr. Jeroschewski was Vice President for Business Development at DHL eCommerce Asia Pacific, where he led the development of e-commerce logistics products tailored for online marketplaces and merchants as well as market entries for DHL eCommerce throughout Asia. Before that, he was Vice President at Singapore Post's SP eCommerce, where he was responsible for the B2C e-commerce businesses including vPost and Omigo. In 2012, Arne was the founding CEO of ZALORA, South East Asia's leading fashion e-commerce player across 8 markets.
Arne was a long-time management consultant at McKinsey & Company where he worked on technology projects in Europe, Africa, and Asia. Arne is a trained economist with a PhD in regulatory economics.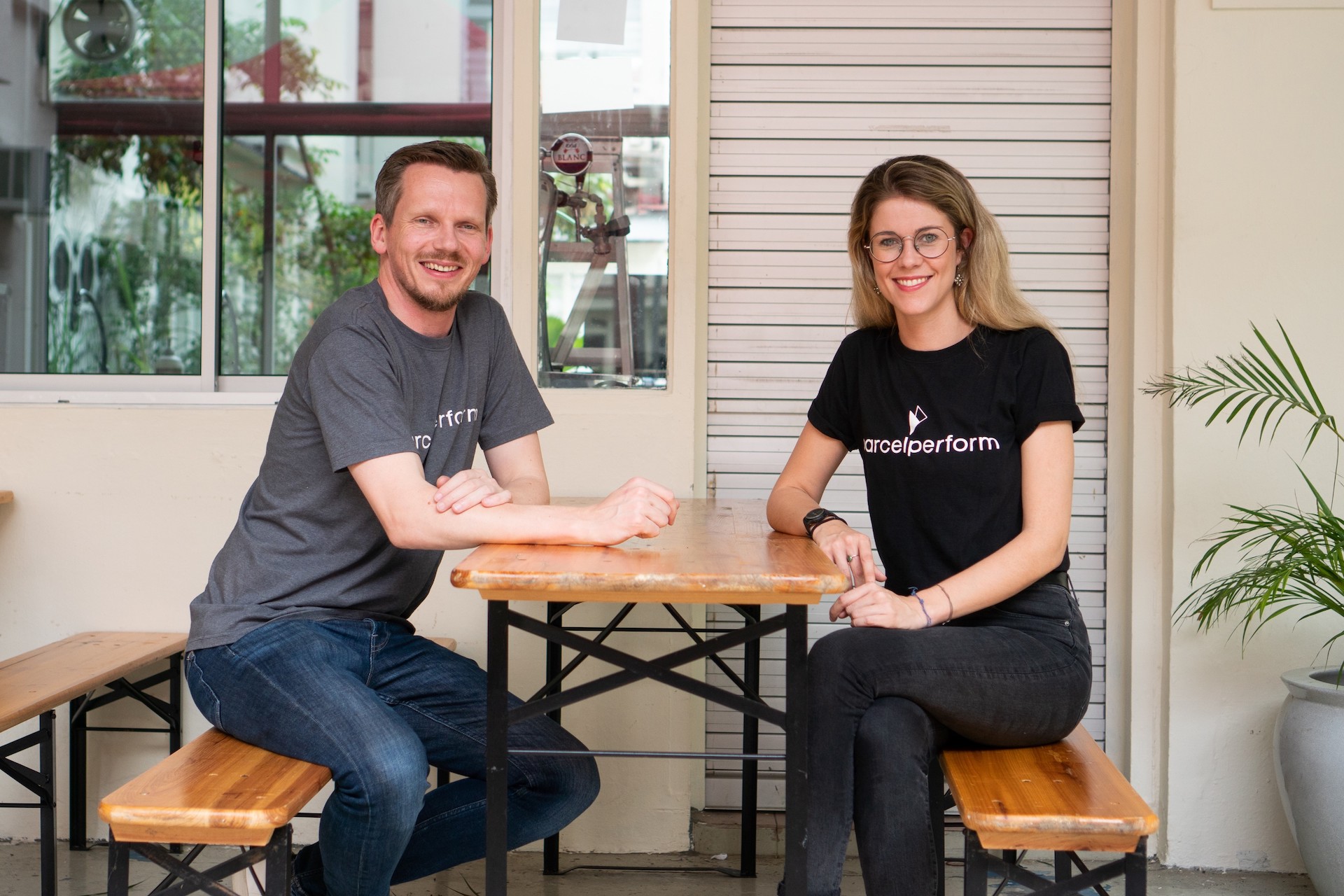 What are the trends driving innovation in the logistics industry?
Fifty years ago, every letter was personally handed to you by your postman. At some point in time, people started to realize how inefficient the system was–having a mailman to deliver 5 or more letters to every household. This was when post boxes were introduced at common areas, improving efficiency for both the recipients and postman.
With parcel delivery, the process of delivering remains unchanged for the past 30 years. We deliver parcels the same way you would receive a letter 50 years ago. The industry has introduced Parcel Lockers to replicate the same idea — the post box — that we have embraced for letters over so many years now. Rather than delivering all parcels personally multiple times a day, the rise of Parcel Lockers will help manage time, efficiency, and ultimately the environmental footprint.
The Singapore government's initiative of a nationwide parcel locker network is one of the infrastructures that will aid in ensuring a more seamless delivery system. By the end of next year, all neighborhoods in Singapore will be equipped with open-access parcel lockers, providing even more incentives for shoppers to purchase online and creating a more efficient alternative to doorstep deliveries for the delivery personnel.
I believe in the emerging new trends revolving around Parcel Lockers — it is bound to see adoption and growth over the next few years.
What are the three key industry challenges that you are addressing through innovation?
The COVID-19 pandemic has taken the world by storm. Not only has it changed the e-commerce industry, but it has also changed the needs and demands of consumers today. The rapid shift towards e-commerce has naturally led to the exponential growth of parcel delivery volume globally. Today, we face about 50 to 80 percent more parcel volume as compared to before the pandemic. Online retail is the main driver of parcel delivery volume and there are ways to better manage the e-commerce industry, especially in the last mile delivery. In the past, it was considered a norm to leave the customer's experience journey to the carriers. However, with the rise in the expectations of the last mile journey, leaving our customers dissatisfied is no longer acceptable.
1. The industry has changed and shifted its attention to the post-purchase experience
The end consumers care about their post-purchase experience and this rising expectation puts a lot of pressure on the many key players in the industry and businesses find it extremely hard to retain brand loyalty in this new competitive space.
Merchants often leave this most critical part of the experience to their logistics carriers, missing out on opportunities for engagement with their customers. Using multiple carriers adds on complexity; a frustrating experience for their customers. This dissatisfaction can be traced back to retailers having very little control over their customer's post-purchase experience. The solution is to bridge the gap between merchants and logistics companies to deliver an excellent end-to-end e-commerce experience.
2. Customers are more interested in 'when?' rather than 'where?'
I believe that customers don't want to know which warehouse or customs office their parcels are in, but when they can expect to receive them. To ensure a good delivery experience, there must be clear communication and date of arrival prediction provided. The challenge is to ensure that we focus on what is important to the customers and avoid steering efforts towards unwanted offerings.
Our Date of Arrival Prediction Engine ensures that the estimated delivery time is reflected in the system, allowing your customers to know when their parcel will arrive. This solves the problem of "when" and propels businesses to meet the new needs of customers without incurring additional costs such as a high volume of after-sales calls.
3. There is a need to better manage logistics, especially in the last mile
Most consumers continue to see parcel delivery as the biggest pain point in e-commerce. Not only does it incur inefficiency, but it is also one of the major contributors to urban footprints such as carbon emissions and traffic congestions, simply a process that provides no enhancement towards the customer's experience.
I truly believe that we can use technology and data to solve these persistent issues and that there will be improvements in the fields of tackling these problems in the near future.
What is your strategy in addressing these challenges or opportunities?
Parcel Perform's SaaS solution provides streamlined logistics data and helps businesses gain transparency on carrier performance, drive efficiency in customer service, and enable a better post-purchase experience. Our clients enjoy branded tracking pages, delivery notifications in 30+ languages, and accurate Date of Arrival Predictions.
In present times, every merchant is trying to keep the post-purchase experience in-house. The key driving factor behind the success of an excellent post-purchase experience is the 'Premium Branded Tracking Page' and 'Notification' feature.
My team and I work closely with global customers such as Nespresso, Decathlon, Wayfair, and Zalando to provide a customized solution catering to their specific post-purchase experience demands and growth objectives. We developed a customizable premium branded tracking page for merchants to engage with their customers after checkout. This acts as an enabler to increase upselling on a high-engagement touchpoint within their own, high-performing webshop environment.
The goal of implementing notifications is moving them from 'Where to When'. Customers are no longer interested in where their parcel is currently at; it provides no value to them knowing that their parcel is halfway across the world, they are more interested in knowing when their parcel will arrive on their doorsteps. This new experience of 'Where to When' is changing the whole logistics experience; it is more humane.
With all these features built-in, we enable merchants to drive upselling opportunities with a high-engagement touchpoint to boost their post-purchase experience.
What is Parcel Perform's unique edge?
Our platform aggregates and normalizes logistics data, allowing e-commerce businesses to track, analyze, and predict parcel movements, enabling companies to make sense of their logistics data and better manage their operations.
Leveraging on logistics data in the e-commerce industry is vital, where parcels are handled by many carriers during transit. To provide an enhancing customer experience, Parcel Perform can automatically identify the carriers involved during the delivery process and integrate data from all the carriers. Parcel Perform also made it a point to include over 30 languages through personalized updates – further enhancing customer experience.
We also partner with Amazon Web Service's Machine Learning Solution Lab to develop our very own Date Of Arrival Prediction (DAP) Engine to tell your customers when and where the parcel is in transit. With these data being displayed in real-time, we have solved the issue of customer experience journey, making our solution unique. We are transforming the e-commerce delivery experience for customers worldwide.
ORIGIN: How data and technological innovations are driving the future of logistics and freight management
Featured image credits: Freepik