A lot goes into the food that you order from an app or through a phone call. From the logistics of raw materials and ingredients to ensuring just the right amount of delivered ingredients to minimize spoilage to the actual preparation, packaging, and delivery.
The F&B sector can definitely benefit from optimizations in data and logistics. This is just what JustKitchen is accomplishing through its network of ghost kitchens that use the hub-and-spoke model.
TechNode Global had several conversations with Kent Wu, Chief Operating Officer at JustKitchen, to learn more about how the company is reimagining the business model of restaurant production and delivery.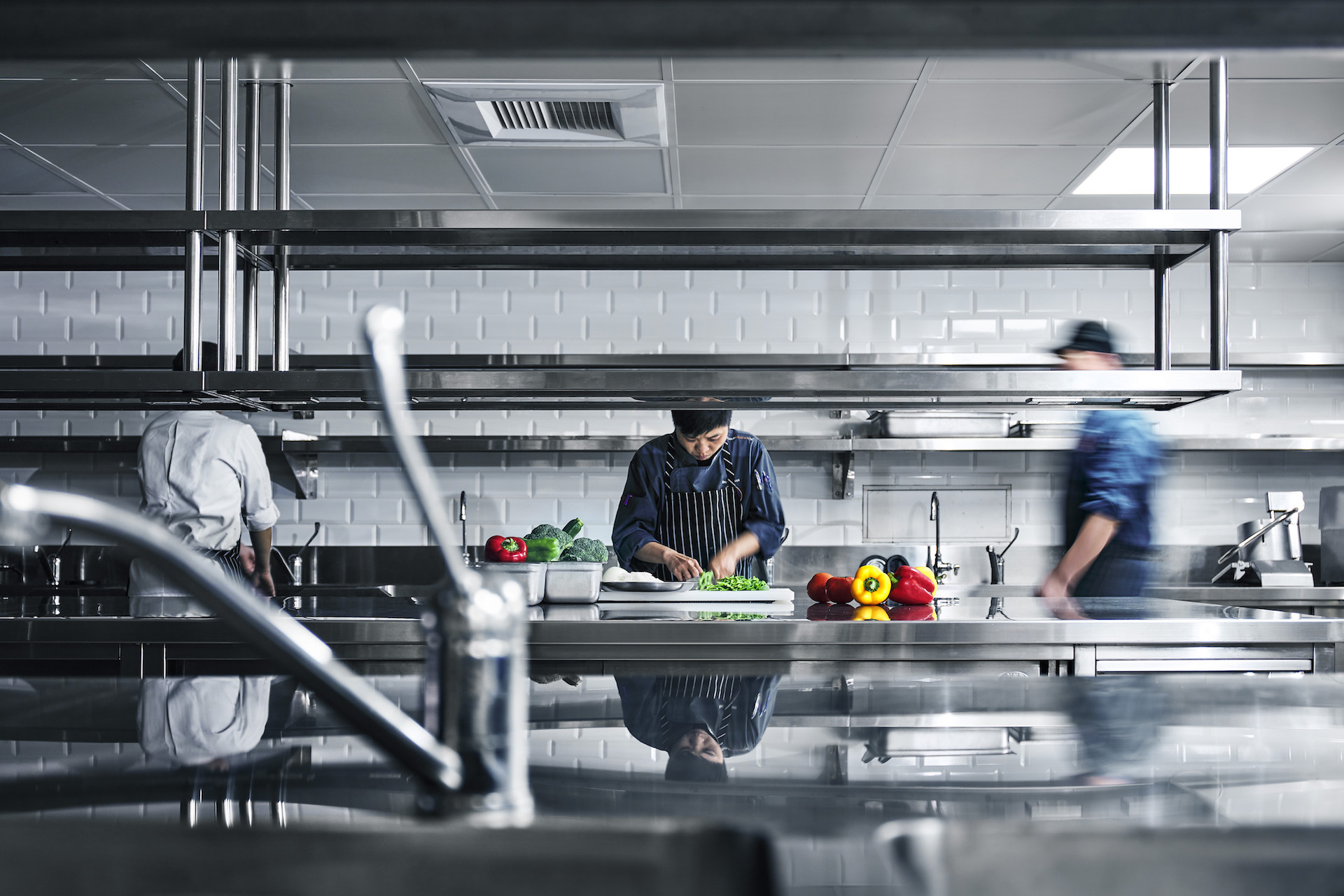 Essentially, JustKitchen's operations can be described as a parallel for cloud kitchens or kitchen-as-a-service. It carries both licensed and own-brand food products, and ingredients are delivered across its network of suppliers and kitchens on a just-in-time basis. This ensures freshness and quality, as well as optimized operations in each kitchen that can service the demand in its particular locality.
The concept was an offshoot of Wu's experience in e-commerce. Born and raised in the US and with two decades of experience in various e-commerce verticals, he had a semi-retirement from this industry in 2016 and focused on perishable grocery deliveries. It was during this time when he realized the limitations of the existing marketplace model. "It was a two-sided marketplace: farmers and food producers to end consumers. The business piggy-backed on the backend of our own food logistics delivery system."
That was prior to founding JustKitchen, whose mother company is based in Toronto. JustKitchen has now been operating in Taiwan for at least a year, with 14 hub kitchens up and running, two under construction, and 15 brands, as of our initial interview with Wu.
Eleven of these brands are self-developed/in-house, and four are licensed. According to Wu, the availability depends on the demographics in the target markets. JustKitchen even has two Michelin 1-star licensed brands in its portfolio.
"Operationally, at stage one of our business model, we have one hub, wherein we get economies of scale, and 80 percent of the meals are completed at spoke kitchens. These can prepare meals in as quickly as five minutes–mostly high-volume and recurring orders," said Wu.
He highlighted how the manufacturing and supply process has been laser-focused. "Last year, 10 thousand pieces of a single product or ingredient were delivered to spokes. We have 10 OEM manufacturers now, and these are highly specialized," he added.
The next step for JustKitchen, phase 2, will involve several hubs: "Phase 2 is decentralization, with three to four hubs touching spokes at any given time," Wu said.
Wu likened JustKitchen's operations to network infrastructure. "For example, we have 14 kitchens in Taiwan, all 15 brands operating sporadically between 14 kitchens. Each kitchen can push out different brands at different times. Five to six brands might be getting delivered from one kitchen at any given time."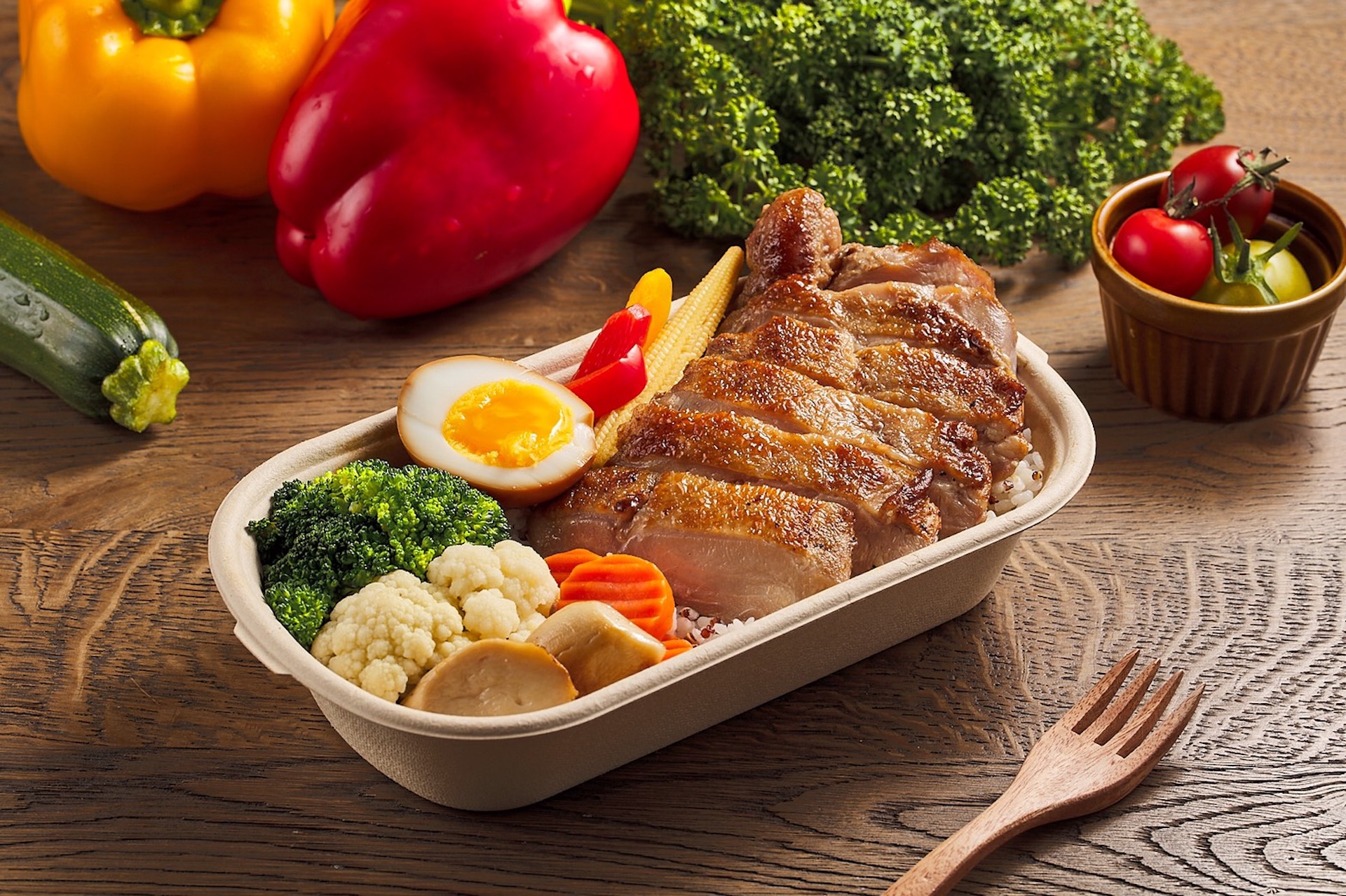 The clear advantage here is fast time-to-market. Since JustKitchen already efficiently operates its kitchens producing food on a just-in-time basis, there is an opportunity for a quick product or brand launch. "We can launch a brand overnight without building it from scratch."
With JustKitchen's cloud model, advantages are in the form of capital expenditure (multiple products out of spoke kitchens, unit economics, and capital efficiency), high scalability, and brand proliferation.
"We can be likened to a logistics partner. We are already familiar with how each geography is different. We are syncing with these marketplaces, optimizing our brand operations with the food purchasing side of the business. In launching a new brand, we can already provide the structure and support in terms of food sourcing and manufacture. This also involves upholding the standards of the brand with every end product that kitchens produce."
JustKitchen's goal is to have 100 locations by 2022 to 2023. At this point, Wu said that it is easy for companies to establish a marketplace. However, what's challenging is to ensure that the marketplace is not too crowded–hence the company is curating and filtering its supply side, making sure that the food products are of high quality.
The company has privately raised $6 million from individual investors and has just held its initial public offering at the Toronto Stock Exchange last month. To provide updates regarding the IPO, TechNode Global recently held another Q&A with Kent Wu. Below are edited and updated highlights.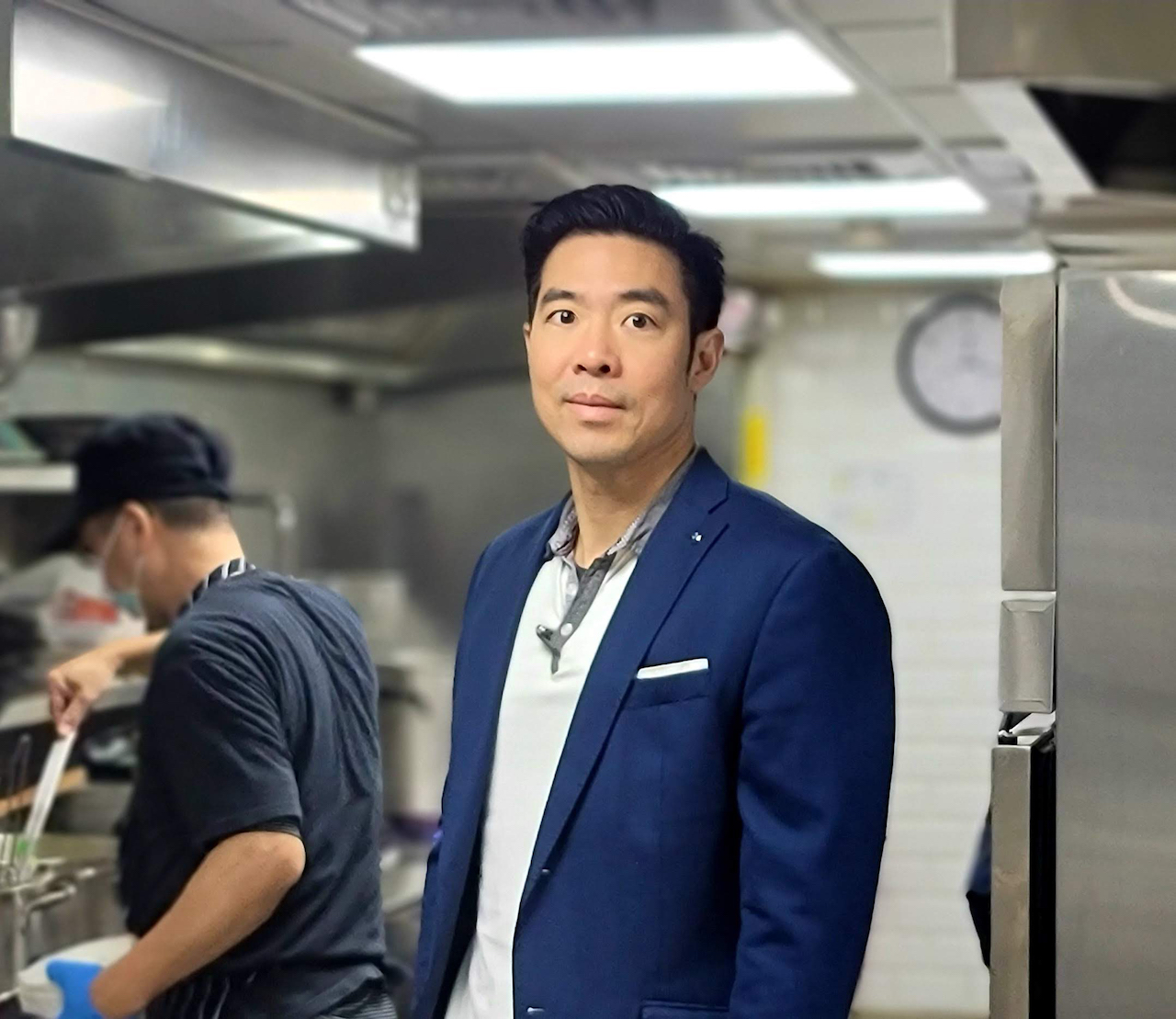 Hi Kent. It's been a while since we last talked. Can you share some recent updates regarding JustKitchen? I learned that you had an IPO on the TSX Venture Exchange. Can you tell me more about that?
We went public on April 15, 2021, on the TSX Venture Exchange under the symbol 'JK'. Offer price was C$0.50 and the market opened at C$0.88 and grew to C$1.80 (Ed: C$1:US$0.83). It's been great to see the receptiveness of our story from the capital markets. We also listed on the Frankfurt exchange under the symbol Frankfurt: 68Z.
Just yesterday we announced our Hong Kong expansion having entered into an agreement to open our first ghost kitchen location there. Based on the solid foundation that we've established for the Company in Taiwan, we are now ready to execute on international expansion.
Have you had significant expansion across Southeast Asia or other regions?
Great question. We have ambitious plans to expand through several regions in addition to APAC. Beyond Hong Kong noted above, we have advanced discussions with other geographies including the Philippines, Singapore, and North America. And would be happy to send updates to you as we release new information.
What is your strategy moving forward now that you have gone public? Is there any particular focus (e.g., growth, expansion, acquisitions)?
Moving forward, we're doubling down on our core competencies including our tech stack and brands/content. On the technology front, we're putting a lot of resources into building the backbone and foundation of what's needed to operate a multinational dark kitchen across various geographies, languages, and ethnicities. Traditional F&B isn't an easy sector to expand effectively in, we're really pushing to leverage technology to enable our expansion.
In addition to that, the second emphasis is on quality food content and brands that will differentiate us in the landscape. We really want to have high-quality food brands that set us apart and support demand.
With these two focuses, we plan on taking this across all geographies and confident this will be the foundation regardless of region.
With JustKitchen utilizing a just-in-time approach to food assembly and delivery, do you think your model contributes toward making the food industry more sustainable? How so?
Food sustainability is definitely top of mind for us, starting from purchasing all the way to final production at the spoke kitchens. We're very proud to state we have low single digits in food waste and pride ourselves on our community service initiatives. One example of this program is locally grown and harvested rice by underserved, local farmers. These farmers don't have enough scale to usually be aggregated by larger operators and generally have a margin thin model.
Another example is a community outreach program we just launched this month. We are preparing meals and delivering to low-income and challenged communities. Giving back to the community and underprivileged is an important goal for our organization to ensure longevity and sustainability across all regions.
More initiatives come as we expand into more regions and increase our impact and reach.
What do you think is the biggest impact of COVID on the food industry?
I think the most obvious impact has been the brick-and-mortar food and beverage operators. Not being able to open and serve customers has been detrimental to the majority of operators around the world. This has accelerated changes in user behaviors that were already in motion. Dining has always been an experiential activity. Just serving food has been relegated to QSR (Quick Service Restaurant). And with the advent of QSR, "Fast Casual" was a higher-end experience for customers that wanted to enjoy higher quality food, but still in a form factor and timespan that was more accessible.
With all of this as a backdrop, F&B operators need to really choose and be concise about what they are offering customers and where their value really is.
Fortunately for us, as a ghost kitchen, we are very focused on value-driven food delivery. How do we deliver a restaurant experience in a "to go" environment? And there is a lot of know-how that goes into packaging, delivery, preparation, and food offering. With that being said, it affords us to have a laser-like focus on one main value proposition.
ORIGIN: Sizzling innovations in FoodTech are enhancing taste, nutrition, and sustainability