Atato (atato), a Bangkok-based digital assets technology company, has just announced that it has raised $1 million in a seed round led by Zipmex Asia, SOSV MOX, and a number of angel investors. The startup plans to use its seed fund to work on product development and to strengthen its teams, security, and compliance.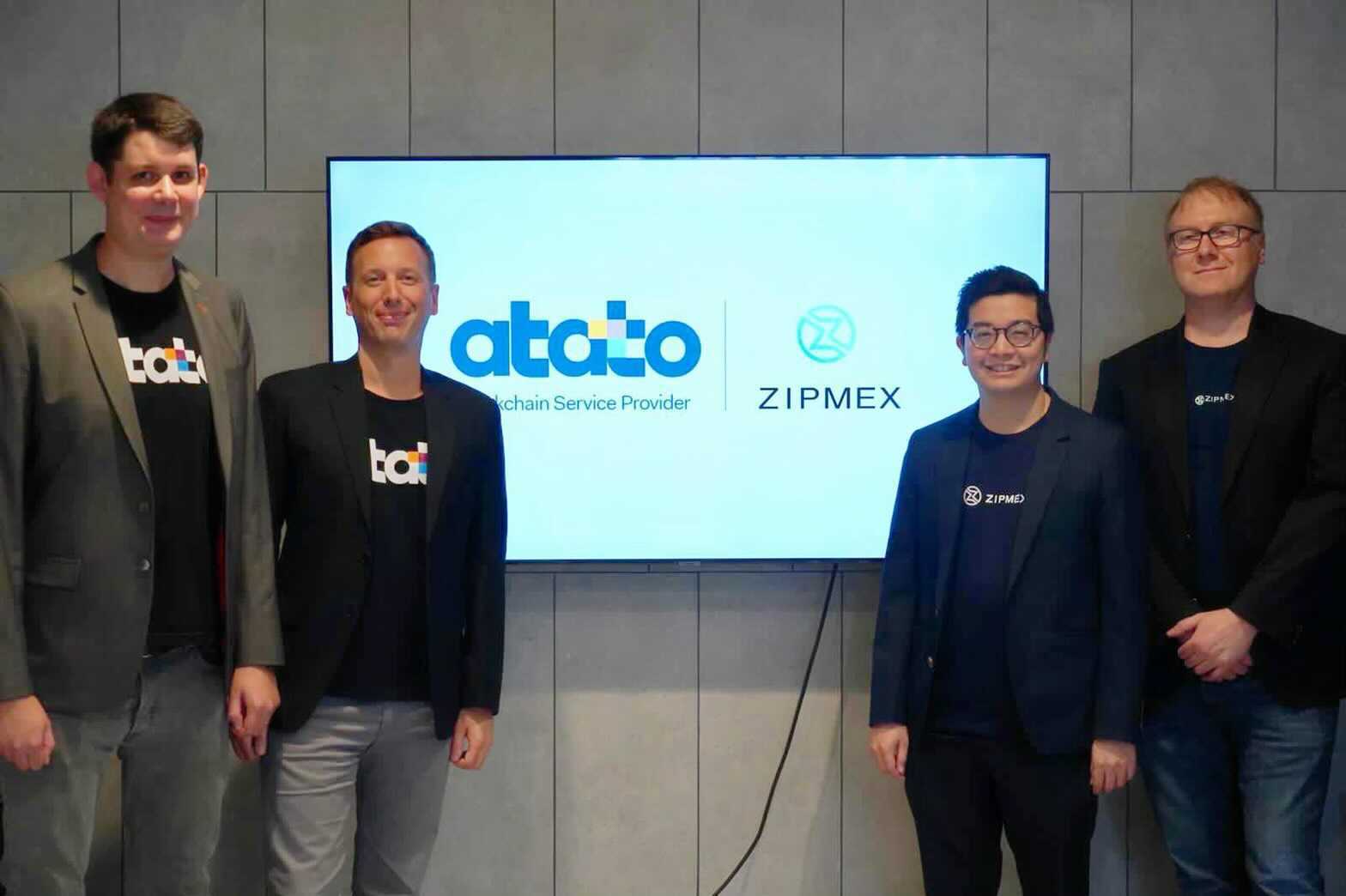 William Bao Bean, General Partner at SOSV and Managing Director of Chinaccelerator, shares his thoughts on the firm's investment: "Technology has revolutionized many segments of the finance industry but the process and cost of doing an IPO hasn't changed since I worked on my first NASDAQ listing in the late 1990s – it's slow and expensive. We are very excited to back atato who is leveraging deep technology to enable traditional financial institutions to launch asset sales, securely and at low cost."
The digital technology assets company was founded in 2017 by Guillaume Le Saint and is currently present in Thailand and Singapore. atato's platform allows its businesses to connect with blockchain networks. Through its build-out of blockchain-powered digital assets solutions, atato is able to serve SEA's financial institutions and digital assets service providers. Since launch, the company has advised and partnered up with quite a few prestigious entities in the private and public sectors, such as ConsenSys, Kaleido, the Singapore Fintech Association, the Thai Fintech Association, and many more.
Akalarp Yimwilai, CEO of Zipmex Thailand, said, "Blockchain is an eccentric technology which responds spontaneously to changes in consumer behavior as the technology matures. We thrive to explore new opportunities through new projects, ranging from custody solutions, DeFi opportunities, and in time to come, a native Zipmex blockchain. This investment is in alignment with our roadmap as we plan to diversify our products and services to become a key player in this region."
"We are thankful for the atato team and all of our supporters. We look forward to creating tailor-made technology-driven solutions for customers as we empower the ecosystem to develop new business opportunities, drive industry adoption, and learn with one another," he added.
atato plans to use its fresh capital to continue working on its digital assets products and to strengthen its teams, security, and compliance. It plans to continue helping companies create, store, and manage digital assets in full compliance with any local digital assets regulations. The company specifically wants to work on compliance in the areas of secure digital assets storage, custody and end-user wallets platforms, and integrations.
Le Saint expressed optimism with the expertise and resources that the seed round will bring in: "We are incredibly privileged to be working with such a strong team of investors that does not only understand the digital asset space well but will also bring their experience of building a company to the next level. As our company has grown to reach more milestones, we appreciate and value the knowledge and experience they all bring to the table. We are confident that with our partners, atato will become the reference in digital asset infrastructure."
Featured image credits: Unsplash