Editor's note: This contributed series features the e27 Luminaries–the unsung heroes of the startup ecosystem. These are individuals whom companies have nominated as having done a remarkable job in spearheading innovations. The author, Anisa Menur Maulani, is the Editor and my former colleague at e27. This article was originally published on e27.
---
This initiative highlights the unsung heroes of the startup ecosystem: undeterred and high-achieving individuals who do the day-to-day grind and make the company's vision come true.
The e27 Luminaries features non-founders who have led groundbreaking projects, implemented life-saving ideas, or made improbable achievements despite the unfavorable situation, and who are directly nominated by their respective organizations. These companies were selected by the e27 team based on their remarkable achievements in any one of the five categories: Pivots, Fundings and Acquisitions, Partnerships, Expansions, and Breakthroughs.
Thanks to the efforts of these individuals, their companies have created more than 13,000 jobs and served at least 200 million customers in the market. They also have a combined valuation of more than US$50 billion. The verticals that they are working on range from fintech, e-commerce, agritech, to even deep tech.
Through e27 Luminaries, we aim to put the spotlight on the diverse faces of the SEA startup ecosystem –which consists of tech and business professionals at various levels in their career– and acknowledge the roles that each of us has played in building it. Hopefully, this can lead us to a stronger, more resilient ecosystem in the future, where ideas can flourish and innovation is nurtured.
---
Meet the engineers, developers, and products managers of e27 Luminaries
They say that there are three kinds of people that you need to build a successful startup: the hipster, the hacker, and the hustler. The first two people are those who design and build the product itself while the last focuses on selling it, turning the team into an effective and functional unit.
In this first coverage of e27 Luminaries, we are putting the spotlight on the first two kinds: engineers, developers, and product managers.
To select companies in the list, e27 went through media coverage in the past year to see companies who managed to survive and thrive during the pandemic with various notable achievements, from closing a funding round to expanding to new markets. We asked these companies to nominate individuals whom they believe had done a remarkable job in spearheading these innovations, and a great number of them nominated the engineers, developers, and product managers.
Here are some of those individuals, and what you need to know about them:
Nadine Yap, Chief Products Officer, theAsianparent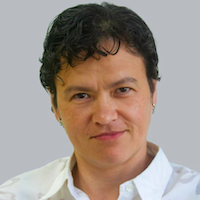 In November 2020, theAsianparent launched a new initiative called Project Sidekick that was aimed to tackle the problem of rising stillbirth rates in Southeast Asia. Under Yap's leadership, the company was able to uncover the shocking reality behind why expecting parents stopped using their pregnancy tracker feature on their mobile app, and eventually develop a feature that can help prevent the problem.
In addition to her work in tech, Yap is also a politician in Singapore, particularly a member of the Democratic Progressive Party (DPP).
Ching Yaw Hao, Lead Software Engineer at Didian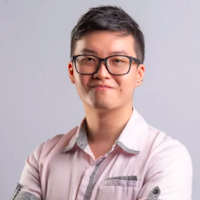 As the company's lead engineer, Ching heads all product and engineering development on the Didian Agent App.
"He has been instrumental in architecting and overseeing Didian's technical infrastructure to ensure real estate agents are able to enjoy a seamless sales transaction process. During strict lockdowns, Yaw Hao was able to lead product and engineering efforts to enable and empower agents to sell online, allowing Didian's partner agents to amass over MYR1.2 billion in property sales."
Hendry Poh, CTO, DiMuto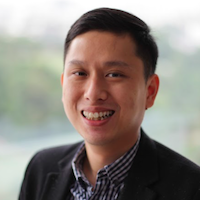 In April 2020, agri-foodtech startup DiMuto announced that it has raised an investment from Latin Leap that is aimed to expand its presence in the Latin American market.
Under the leadership of Poh, the company has built a platform that aims to solve agri-food supply chain problems such as food wastage, food safety, and food sustainability by using data
Expedock recently made headlines when it secured a US$4 million seed funding from investors that included Ali Partovi, who had previously backed notable startups including Airbnb, Dropbox, and Facebook.
As Chief Product Officer, Young is leading the team behind a platform that uses Artificial Intelligence to "understand documents even without having seen one of the same formats." With a specific focus on supply chain companies, Expedock claims it is able to generate savings of up to 90 percent of their clients' operational expenses.
Victor Oloan, Senior Engineering Manager at Finantier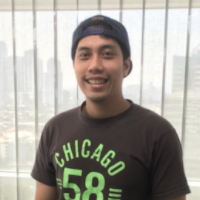 In their testimony, Finantier said that Oloan joined the company when COVID-19 hit Indonesia badly.
"He decided to take a leap of faith and left his comfortable position in Moka to build from scratch the Finantier Architecture and to lead the engineering team to success. Victor is very humble and knowledgeable, loves to tackle challenging problems, and is always ready to learn. He believes in Finantier's mission and is always ready to go the extra mile to do his best to deliver, support a colleague and also give his perspective about the industry and how Finantier can do better!"
Severan Rault, CTO at Gojek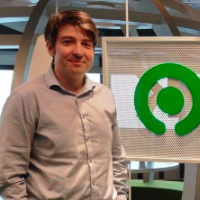 Joining Gojek in early 2020, Rault is responsible for overseeing the tech giant's ecosystem technology, as well as managing engineering teams across Southeast Asia and India. His aspiration is to build the next-generation computing fabric that will keep Gojek's business agile and ensure it maintains scalability in line with the growth of its business.
Rault was director of software development at Amazon, where he helped lead the team that founded Amazon Prime Air and has also held several leadership positions at Microsoft. He had also founded Kikker Interactive, a wireless solutions company acquired by Microsoft, as well as virtual reality company Betawave.
Clint Armstrong, Head of System Developer at Green Li-ion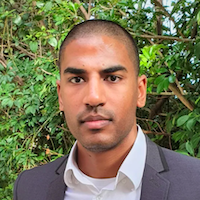 The company is tackling a waste management problem that is not widely discussed despite its importance: battery recycling. Present-day battery recycling programs are equipped to process only certain types of Li-ion batteries. As a result, 95 percent of the batteries being improperly disposed into landfills.
Green Li-ion combats this challenge by building a patented multi-cathode processor that recycles all types of Li-ion batteries into 99.9 percent pure cathodes. In March, the company raised US$3.45 million to make recycling Li-ion battery recycling faster and profitable.
Pang Zheng Yu, Software Engineer at Hiverlab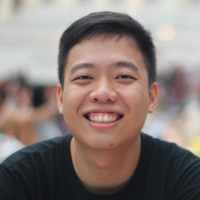 Hiverlab had to undergo a pivot at the peak of the pandemic, and the company stated that Pang's played a crucial role in ensuring a successful transition.
"Zheng Yu was instrumental in the development of Hiverlab's new products which helped us pivot in the midst of the COVID-19. As a result, Hiverlab not only survived but doubled in team size as the result of growth from this new unlocked market."
Thinh Ngoc Nguyen, CTO at Loship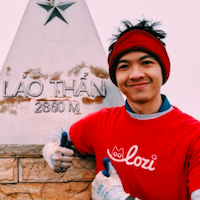 As an e-commerce delivery platform, Loship differentiates itself by combining its service with something rather unlikely: Podcast.
The pandemic has provided unique opportunities for companies working in the areas of food delivery and e-commerce, but the podcasting side of the business provides a unique side that has successfully drawn the attention of investors. In February, the startup raised a funding round from investors that include Skype co-founder Jaan Tallinn, who participated through his investment vehicle MetaPlanet Holdings.
Gene Tan, VP, Products & Markets, Lomotif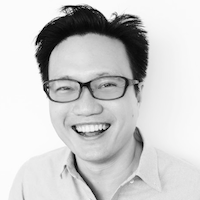 Tan leads the products and markets team at Lomotif, the platform that is seen as the competitor to TikTok and Kuaishou. As a video-sharing platform, it is considered the fastest-growing in Latin America, Asia, Europe, and West Africa.
Its recent acquisition by ZASH proved that when it comes to building a viral platform among global users, Singapore is certainly able to compete with other social media giants.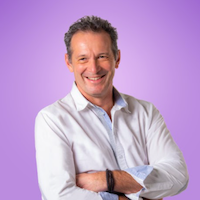 NextGen Foods is one of the notable startups that is working to produce plant-based alternatives to meat. In February, the company raised a US$10 million seed funding round from the likes of Temasek, K3 Ventures, the New Ventures arm of the Singapore EDB, NX Food, FEBE Ventures, and Blue Horizon.
Its R&D team developed TiNDLE, a plant-based chicken consumer brand, "with chefs and for chefs." The product is meant to deliver the taste, texture, and experience of chicken.
Satomi Jujo, Product Owner at RevComm Inc.
One of the changes brought forward by the COVID-19 pandemic is the rise of popularity of remote working –and with it, the importance of platforms that help this process. RevComm is one of the companies that are seizing this opportunity with their web meeting tool.
According to the company, Jujo has played a great role in building their MiiTel product and a new product called MiiTel Live during this time.
Herman Widjaja, SVP & CTO at Tokopedia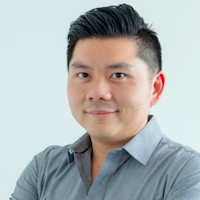 In their testimony, Tokopedia described Widjaja as a tech leader who "encourages the birth of innovation culture within the tech team."
"Among his peers, his leadership is founded on the unique, impactful servant-leadership philosophy, 'Helping each other, supporting one another and winning together.' Herman believes that an essential part of leadership is bringing the most diverse and qualified minds together and inspiring them to achieve the same goal."
Before Tokopedia, Widjaja has more than 13 years of experience working with Microsoft, Facebook, Amazon, and Google. He is one of the initiators behind the Tokopedia Academy, holds 14 international patents, and is on the list of ASEAN's 50 Most Innovative Chief Information Officers by CIO.com.
Kelvin YEO, Technical Program Manager at Transcelestial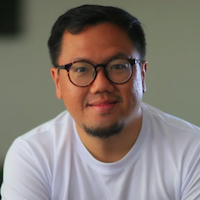 As a deep-tech hardware company, for Transcelestial, having physical access to laboratory and test equipment is essential for hardware development. But then COVID-19 happened.
"COVID-19 happened in a very sensitive time, right when Transcelestial was preparing to start commercial manufacturing of their state of the art laser communication device – the CENTAURI. Kelvin and the manufacturing team embraced this new challenge. Kelvin did an amazing job in leading the New Product Introduction process. Kelvin lead the manufacturing team transforming the CENTAURI from an early-stage prototype to a small-scale manufacturing line – all during the limits of COVID-19 and the multiple challenges posed by it."
---
TechNode Global publishes contributions relevant to entrepreneurship and innovation. You may submit your own original or published contributions subject to editorial discretion.
Featured image credits: Unsplash