Editor's note: This interview is part of a Q&A series with winners of the ORIGIN Innovation Awards 2020. Mighty Jaxx is a winner in the category Startup Awards–Supply Chain & New Retail.
---
Blockchain technology has been around for more than a decade, with its biggest use cases thus far being cryptocurrencies and smart contracts. Such decentralized technologies have also been used in other innovations such as intellectual property and ownership. In an earlier contributed article, we have learned how non-fungible tokens or NFTs are providing disruption in the IP space, with both digital and physical works (and even body parts!) being tokenized for ownership or exchange.
NFTs are essentially digital assets that represent unique tangible or intangible items such as music, artwork, collectible sports cards, virtual real estate–you name it, it can be tokenized. Unlike cryptocurrencies, assets tokenized via NFTs are unique–thus their non-fungible nature. NFTs are also non-divisible, although ownership may be fractionalized through the issuance of multiple tokens.
In this TechNode Global Q&A with Jackson Aw, Founder and Chief Executive Officer of Mighty Jaxx, we learn how tokenization is disrupting the age-old industry of collectibles.
Founded in 2012, Mighty Jaxx is an award-winning future culture company that designs and manufactures collectibles and lifestyle products in partnership with global talents and brands such as Hasbro, Sesame Street, Toei Animation, Cartoon Network, Nickelodeon, Warner Brothers, DC Comics, Looney Tunes and more. Its products are shipped to over 60 countries worldwide, with approximately 8 million tech-enabled collectibles in 2021 alone.
According to Aw, the company has a "mission to supercharge future culture phygitally"–a portmanteau of physical and digital. "Mighty Jaxx is building an integrated platform to empower future pop-culture brands with end-to-end supply chain of collectibles, including artist development and incubation, proprietary IP operation, and providing global consumer access with new retail."
A winner at the ORIGIN Innovation Awards — Startup Award for Supply Chain & New Retail in 2020, the company currently has 70 employees in Singapore, with plans to increase by 100 over the next three years, as well as plans to have another 30 to 50 employees in China and the US to bolster its overseas operations.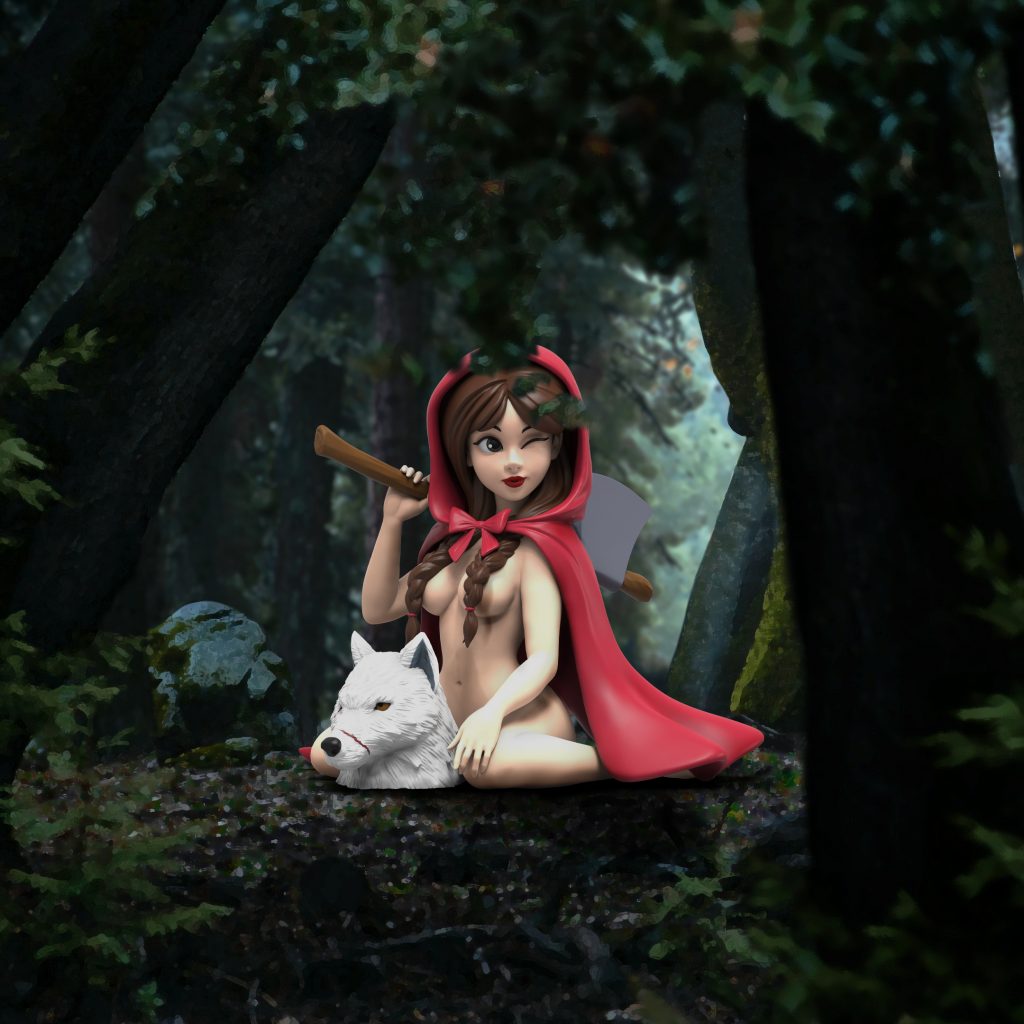 Recently, Mighty Jaxx launched the open auction of The Huntress' Gaze:
The Huntress' Gaze is an edition 1 of 1 NFT digital collectible that unlocks a one-of-its-kind, hand-embellished physical collectible of The Huntress' Gaze by Mighty Jaxx, with an exclusive white wolf head. Only the FIRST person who owns this NFT will be able to redeem this physical collectable via the NFT's unlockable content.
Kindly describe the emerging trends in decentralized tech and IP that provide opportunities for disruption.
We believe that the evolution of collectibles into phygitally-capable products will be crucial to the growth of the industry.
We also believe that the world is transitioning to one where we can create and shape future culture by diversifying both the artists' and brand demographics beyond their core fanbase, and we can bridge these worlds with our work.
There is the growing importance of learning how different demographics around the world respond to variables such as characters, gameplay, or price points, which gives us greater insight into what kinds of products or digital content we can earmark to develop in the future and allows us to constantly deliver new and evolving retail experiences.
What are the three key challenges being addressed by Mighty Jaxx through tokenization?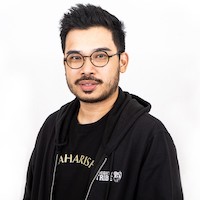 Developing phygital play into mainstream consciousness (more commonly known as smart toys or toys-to-life)
Collectibles are traditionally a very physical passion, and there is no interaction between collector and product throughout the ownership cycle. We want to create a full 360-degree experience for collectors with different products and digital content and that will be through physical collectibles that are able to trigger or unlock digital assets and future content, such as games, videos, and more.
Embracing and fulfilling collectors' desires to resell works
Finding easier and more lucrative channels to sell works from their personal collections is a big challenge in the current market. This challenge spans across different budget brackets and the collectors' experience levels.
The growing demand for better-reselling options is driven by the desire to feel more confident in purchasing art in today's context, and providing more leeway to sell will allow collectors to feel more secure in purchasing a more expensive work that might have just been out of their budget, or to buy more individual works by more artists.
Building healthier art and creative ecosystems globally
In today's context, collectors tend to be more interested in art that can express their personal identity uniquely and this leads to an expansive search for artists who fulfill niches. The industry is becoming an increasingly globalized affair with collectors from all over the world.
From our position, more collectors from different continents are coming to us via the internet (we ship directly to 60 countries worldwide), and that attests to the increasingly wide interests of collectors and to the fact that they are willing to explore contemporary art in new ways.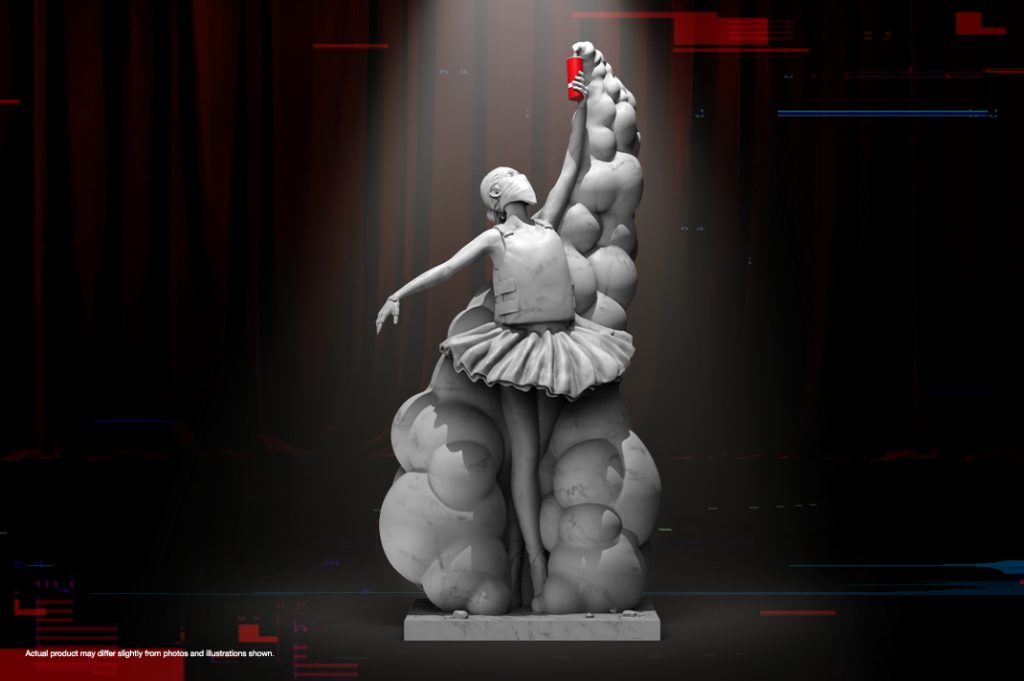 How is Mighty Jaxx addressing these opportunities and challenges in improving the phygtial space in creative works?
Developing phygital play into mainstream consciousness
We have already built a platform where collectors will be able to authenticate their product and register themselves on the blockchain, which will then open up a new world of digital content. We transition the delivery of digital content using collectibles as the platform of choice – think music, gaming, downloadable content and interactive installations and even NFTs (non-fungible tokens).
With the above, we will be able to use collectibles to deliver immersive experiences with unique social, creative and gaming elements.
Embracing and fulfilling collectors' desires to resell works
We have started from the root of the issue – trust and authentication. Collectors always find it hard to authenticate pieces that they purchase online. By embedding an NFC chip into our products and allowing collectors to validate the authenticity of Mighty Jaxx products via our app, we continually build increased trust levels between buyer and seller and help buyers become more accustomed to the online space when it comes to making purchases, which then naturally flows through when collectors decide they want to resell parts of their collection.
As our products are already widely being transacted on the various secondary markets available, we are also building towards a collectors' marketplace where users can sell/trade their purchased Mighty Jaxx products (and eventually other collectibles) freely and safely.
Building healthier art and creative ecosystems globally
We are always looking to improve the matching and discovery of collectors to new artists using the online ecosystem. And to that extent, we have a good mix of artists with Asian, Western, or even hybrid/fusion influences, and we enjoy being able to add a personal touch in reaching an international audience and keeping them up to date on our projects.
We are also focused on promoting the careers of promising young artists while giving older artists a platform to be "rediscovered" by giving them extensive online exposure.
Mighty Jaxx seems to have an advantage in terms of domain knowledge–you have been in collectibles long before the development of NFTs. Do you consider this a competitive edge? How else are you innovating in this space?
As a company, we are unique as we are able to seamlessly blend Western and Asian cultures and demographics.
We are also in a very special position of being able to work with both brands and IP owners independently, while also having the liberty to develop our own IP.
We also have the ability to tie in the tech, creative and manufacturing industries with our solutions. If you think about it, a tech company may not have the creative or manufacturing capabilities, while on the other hand, a manufacturing company may not have the tech or creative expertise. Mighty Jaxx sits in a very unique space of having the ready products, customer base, and creative solutions to apply technology onto.