From ride-hailing and ride-sharing platforms to the pooling of logistical resources, technology is driving innovation in how we move people and goods. Data leads to smart mobility solutions that make it more efficient to manage the flow of goods across cities and countries. Even traditional industries are now being disrupted by tech startups that improve the efficiency of the delivery system.
In this TechNode Global Q&A with Nicholas Stipp, Chief Revenue Officer at SWAT Mobility, we learn how the company is helping enterprises solve their challenges in logistics and in employee transportation.
SWAT is a smart mobility technology startup with deployments in Australia, Japan, the Philippines, Singapore, and Vietnam. Having been in the employee transport space for a few years, the company has helped many large companies solve their employee transport challenges. In 2021, SWAT entered the logistics space and also launched its first Autonomous Vehicle project.
The company was co-founded by Arthur Chua and Jarrold Ong, with the latter being the company's Chief Executive Officer. With over a decade of software engineering experience, Ong was SWAT's Chief Technology Officer before assuming the role of CEO. Meanwhile, Chua is SWAT Mobility's Executive Chairman and is also CEO at Goldbell Group, Singapore's leading large vehicle and equipment leasing provider. He is involved in Goldbell Group's venture-building initiative comprising investments in next-generation mobility companies.
Can you identify the trends in mobility that are shaping the transport industry today?
The mobility space is buzzing with activity currently. Almost every day, we see news about electric vehicles, autonomous vehicles, carpooling / ride-sharing services, and the path to reducing private vehicle ownership. The great thing about our technology is that it can complement all of these trends, and is really the way forward in the mobility space.
What are the three key challenges in the transport industry being addressed by SWAT Mobility?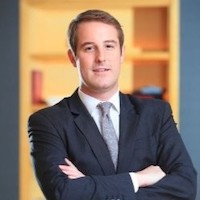 Firstly, it is undeniable that in many parts of the world, congestion is a problem. Congestion leads to increased carbon emissions and reduced quality of life for everyone. When COVID hit, travel, in general, was reduced and the positive impact was quite clear. As demand returns, we will need solutions that put more people on high-capacity vehicles to keep congestion down. This is SWAT's core technology focus.
Next, In our deployments, we see the need for alternate transport means that are sustainable for low ridership areas. For example, in Japan, with an aging population, public transport is expensive to maintain as ridership decreases. In some other regions, the areas outside the city center are less connected, making transport more inconvenient for people living there. SWAT's technology makes transport in these areas sustainable and more convenient.
Finally, the world needs to decrease its carbon emissions, and there are many impactful ways that shared mobility can help by decreasing the number of vehicles on the road. By pooling people who live near each other, or are traveling in the same direction, we can optimize the routes and number of vehicles needed for commuters. We have done this for company-provided transport for 9-5 workers, shift workers, and in-field mobility use cases. We are experimenting with zero-emissions vehicles to multiply this impact.
How is SWAT Mobility uniquely addressing these challenges?
Our solution was designed in a way to be adaptable to different client needs. Whether they are looking to streamline employee transport for changing shift workers, optimize costs for regular 9-5 employees, just digitize their current bus routes, or require an on-demand solution, we are able to cater to them.
Our team also has deep domain knowledge in the various regions we are in. We work closely with local experts for the best routes, waypoints, speed maps, and in general consumer behavior. We are also equipped to deploy in many regions in Southeast Asia and Japan, having successfully launched both on-site, and remotely with partners.
In terms of the big picture, what impact will innovations in transportation contribute to the region?
Ride-pooling can cut down the number of vehicles on the road and reduce costs, which have benefits to both commuters and the environment. By pooling people traveling in the same direction in fewer vehicles, travel times can be shortened, miles driven reduced, and costs lowered. This can help alleviate congestion, reduce carbon emissions, and allow for better and more affordable journeys for everyone.
ORIGIN: How data and technological innovations are driving the future of logistics and freight management