AddVentures, a Bangkok-based venture capital firm, has announced that it has appointed Prakit Worawattananon as its new Managing Director as the firm moves towards growing its investments and scaling synergies.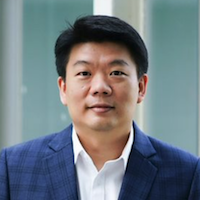 Launched in 2017, AddVentures, the SCG's corporate venture capital arm, concentrates on investing in industrial, B2B, and enterprise verticals. Since then, it has deployed capital in venture capital funds and startups across 20 investments in eight different countries with its 3,000 MB fund. These include China Renaissance, Vertex Ventures, SoftBank, Wavemaker Group, Silicon Valley Bank, and several direct investments across Southeast Asia. SCG, AddVentures' mother company, currently has over 300 subsidiary companies, $13 billion in market capitalization, and $4.3 billion asset value outside of Thailand.
Amid the economic impact of the coronavirus pandemic, AddVentures has been able to operate and grow its investment portfolio. The company recently participated in the Series C round of funding of Bizongo, India's largest packaging e-commerce platform. The firm has also invested in Indonesia and Singapore companies: Printerous (online printing and packaging platform), Janio (end-to-end e-commerce logistics platform), and Tanihub (B2B agriculture marketplace).
With four years of investments, AddVentures aims to scale its operations as it selected Prakit as its Managing Director. He has led AddVenture's effort to lead and scale since January 2021. Prakit brings in his experience in logistics, packaging, chemicals, construction materials after leading SCG's Zero-To-One and DeepTech Innovation.
"With this position, I aim to utilize the combination of my experience in data analytics, business strategy, as well as network in various industries throughout my career to enable AddVentures to achieve its mission. I find this role invigorating and, through the work at AddVentures, I am honored to take SCG to the next level of its digital transformation. My mission is not only to foster the embodiment of technologies within the company but also to develop employees' mindset and ways of working to thrive in today's fast-changing business environment," said Prakit in a statement shared with TechNode Global.
Together with Prakit, AddVentures plans to leverage SCG's big data and network to create synergistic values with its portfolio companies as it starts its business expansion while building the new S-curve for SCG.