Go-Ventures, Gojek's investment spinoff, has funded Indonesia's fish farm tech startup eFishery, the companies announced this morning.
eFishery does four things:
eFisheryFeeder: Web-connected, app-controlled automated feeder gadget (with optional sensors) for fish and shrimp farmers. The goal is to "increase yields and lower costs," says CEO Gibran Huzaifah
eFisheryFeed: Online wholesale sales of feed
eFisheryFresh: Online store that connects farmers directly to buyers, who might be either merchants or consumers
eFisheryFund: Online financing marketplace connecting fish farmers with lenders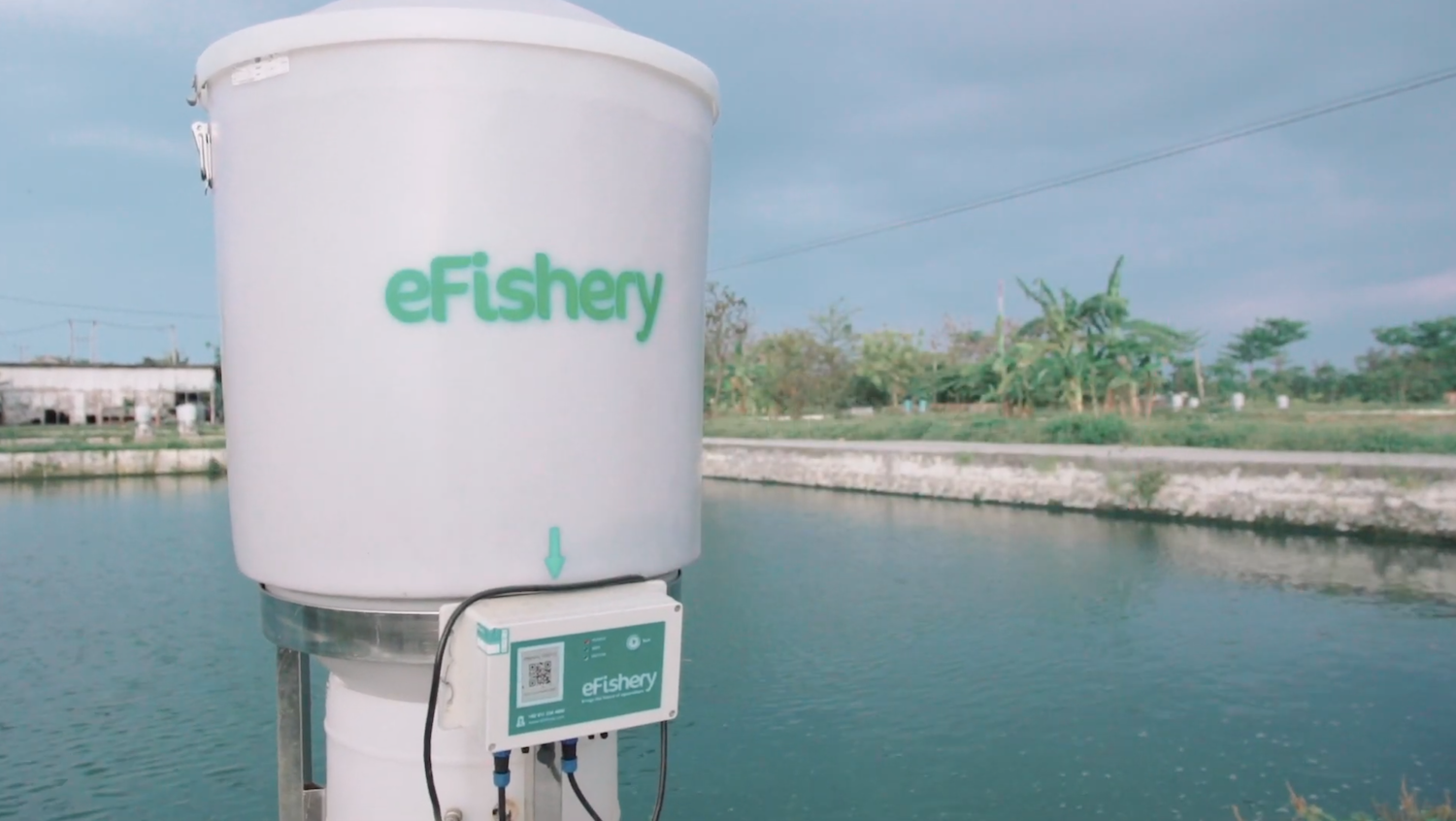 So, as you can see, it's not just smart gadgets—it's fishtech meets fintech, with some ecommerce sprinkled in to spice it up.
Co-founder and boss Huzaifah, pictured here in an eFishery promo video, is a former fish farmer: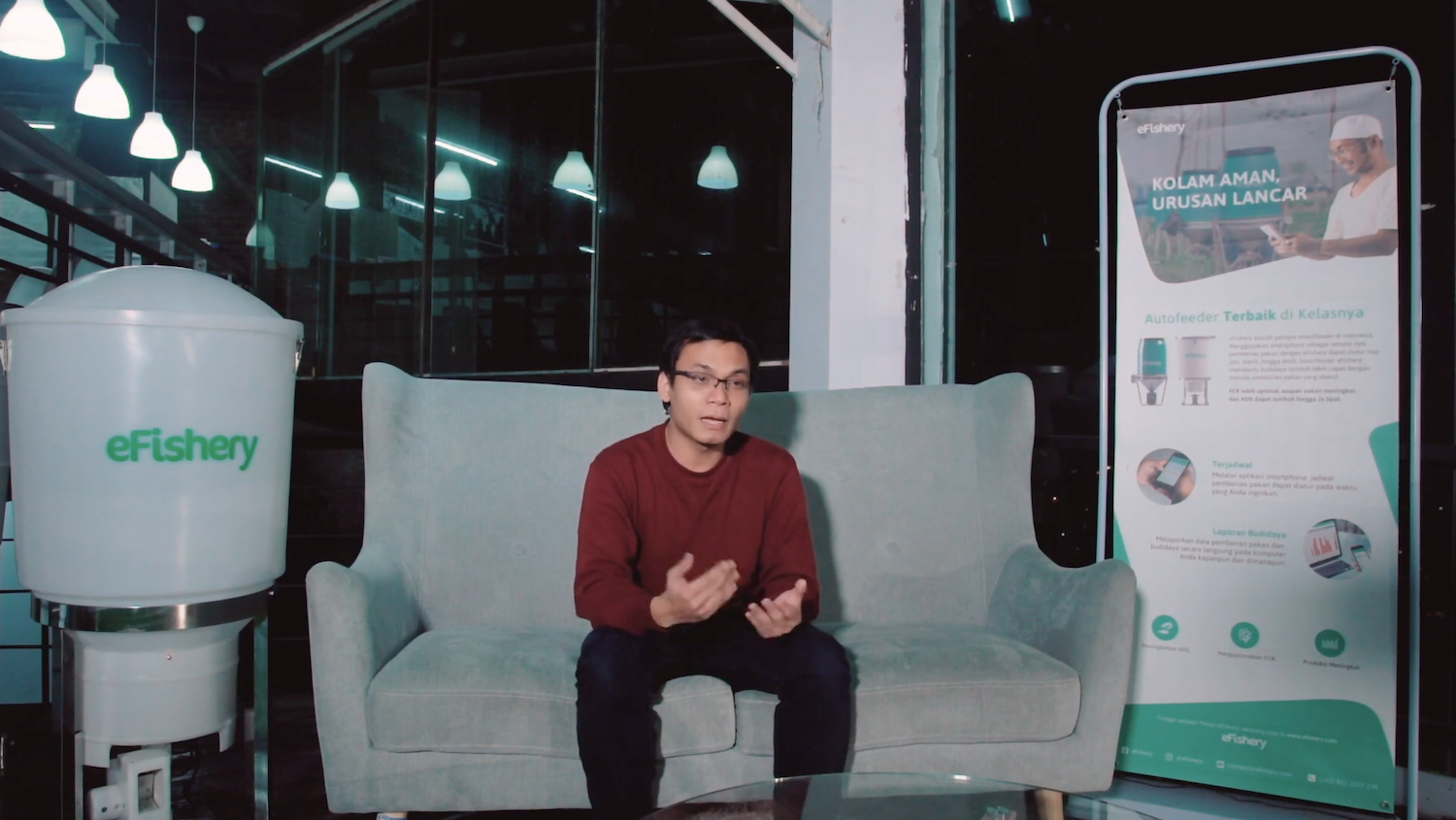 Aditya Kumar, VP of investments at Go-Ventures, said in a statement that eFishery's products not only directly support local fish farmers, but "also address wider issues, including strengthening food supply chains, alleviating global food shortages, and helping to boost both Indonesia's fishing industry and overall economy."
Technode Global has contacted Gojek to ask if it and eFishery might work together in any way. There's precedent for that, since Gojek recently rolled out a gold investing option in its ride-hailing app in partnership with a startup that Go-Ventures had backed.
See: Gojek goes for gold with new investing service
The fish farming sector—known as aquaculture—is on the rise as an alternative to depleted fish stocks in the oceans. And that's an opportunity for startups to provide an array of products and services that tie in with the aquaculture industry.
eFishery facts & stats:
Launched in 2013 in Bandung, just outside the capital, Jakarta
Secured series A round back in late 2018
Today's series B investment, of an undisclosed amount, was co-led by Go-Ventures and Northstar
250 employees, with plans to double headcount by end of 2020
CEO Huzaifah says its products are used at tens of thousands of fish and shrimp farms in over 180 cities across Indonesia
Potential for growth across Indonesia's estimated 3.3 million fish farms
Started pilot trials in Bangladesh, Thailand, and Vietnam, but firm says its focus for 2020 is Indonesia
To attract new clients and also offer hardware support and training, eFishery has 30 physical "hubs" across the country, dubbed eFisheryPoint. Here's one of them: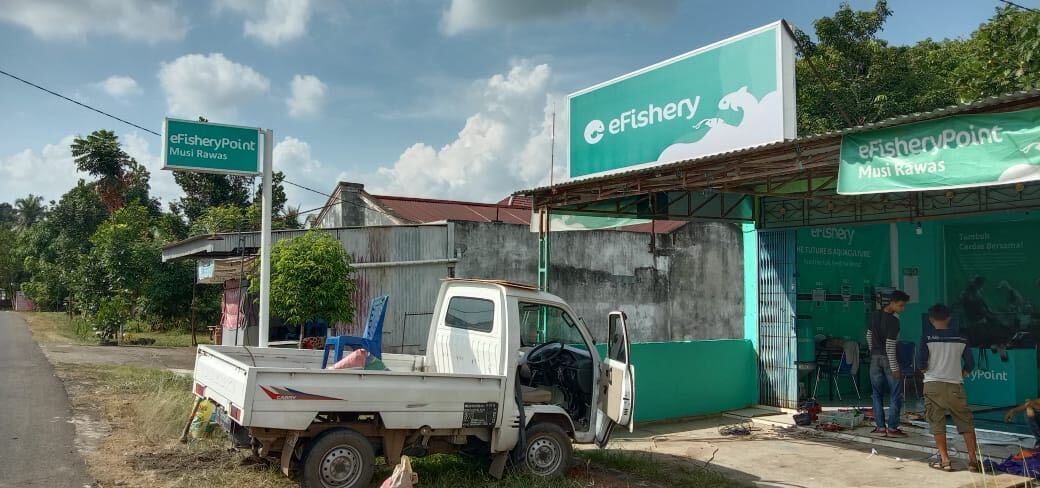 It plans to open 100 new locations by the end of year, the startup said today.