Six startups recently grabbed the chance to pitch online to big-name Southeast Asia-loving VCs at our latest Life's A Pitch session. They were:
Kravve (Malaysia) – Helps mom-and-pop food vendors to sell at scale
iStore iSend (Malaysia) – Logistics and fulfilment tech
Hashstacs (Singapore) – Blockchain development startup serving financial corporations
Mobiversa (Malaysia) – Digital payments services for businesses
Zocial Earn (Hong Kong) – Earn cash by referring a shop or product you like to friends
Glee Trees (Singapore) – Automated software for repetitive workplace tasks, with a focus on supporting multiple Asian languages
Thanks to the participating VCs:
ParticleX
Catalysts Ventures
SixThirty Ventures
500 TukTuks
Thanks to our event partners:
RevvX
True Digital Park
Garage+
SOSV
Wework
WORQ
Join our next online pitch:
August 13, 2020, at 14:00 (GMT+8)
The slots for our next Life's A Pitch session are limited (and they're free), so scan the QR code below or hit this link for our Eventbrite page to go apply.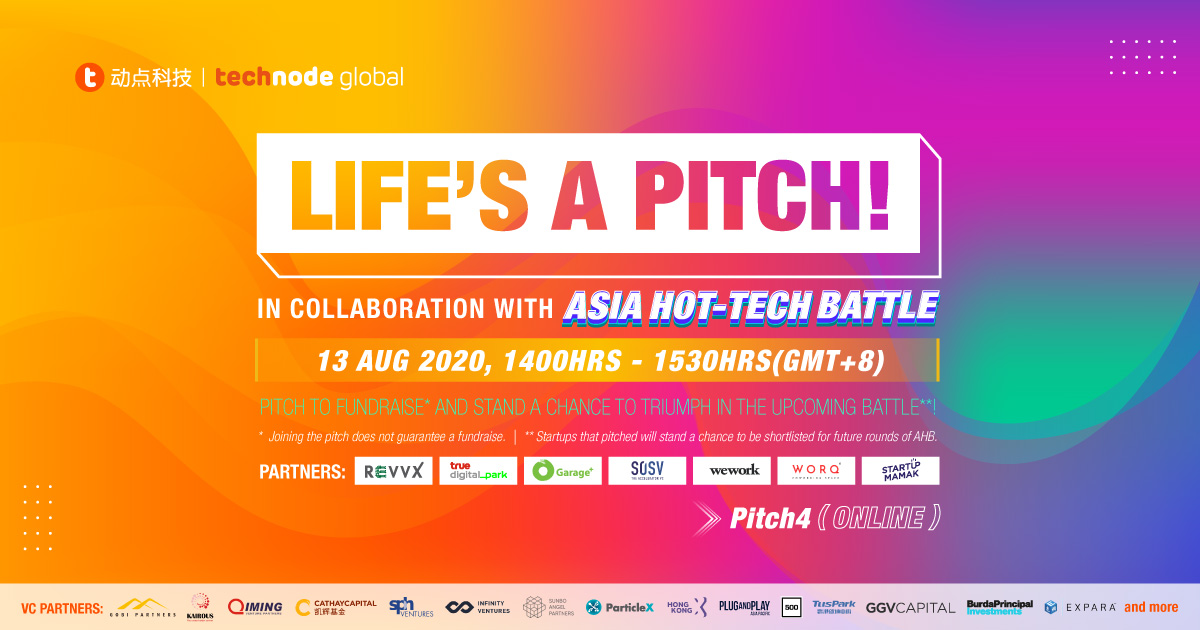 Format: You get five minutes to pitch plus seven minutes for the VCs' Q&A.
Joining requirements: Early-stage startup (seed to series B) with proven business traction looking to raise from Southeast Asian or Chinese VCs. The next trio of VCs joining us will be from Plug and Play APAC, ParticleX, and 500 Startups.