There are big changes today at Line Man, the meal and groceries delivery app that Japanese social media giant Line launched in Thailand way back in 2016.
Line Man, which has grown strongly over the years to rival the food delivery options from Grab and Gojek, has secured $110 million from a major investor (BRV Capital, a backer of Paypal and Waze), Line announced this afternoon. On top of that, Line Man is merging with Thai startup Wongnai, which has a huge database of restaurants as part of its Yelp-esque app.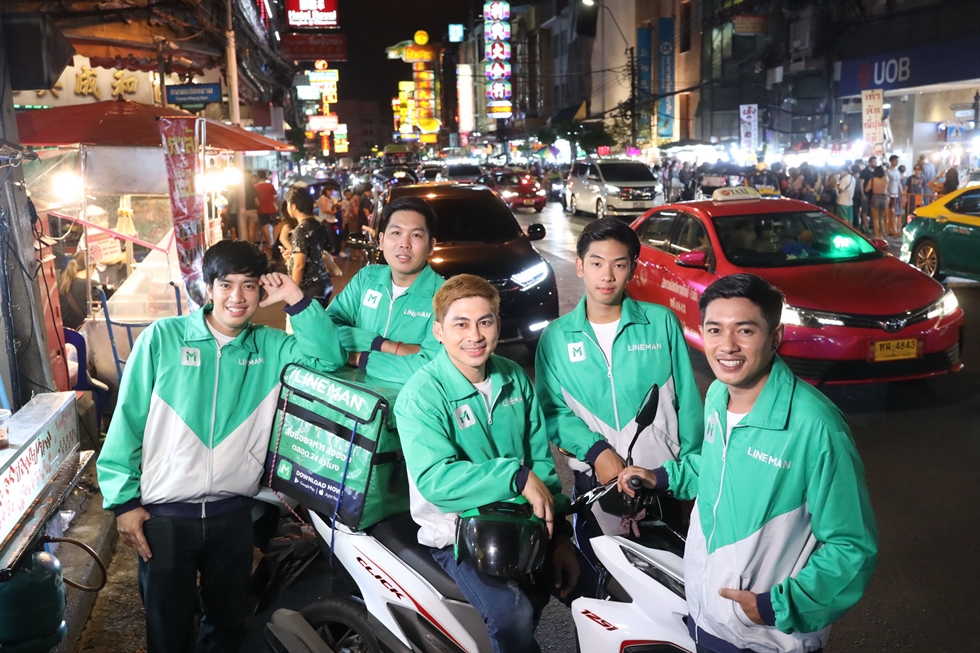 Line Man facts & stats:
App offers delivery from restaurants, groceries, convenience stores, parcels, along with courier and taxi-hailing services
3 million users per month in Thailand, its sole market
Available in Bangkok plus a handful of provinces, with plans to expand to a total of 15 regions across Thailand this year
Wongnai, started in 2010, has 10 million monthly users and a database of 400,000 eateries. The startup has been working with Line Man long before the merger so that Wongnai users could effectively order Line Man services within Wongnai's app. In addition, the Thai startup offers travel and salon-booking.
The merger boosts both Line Man and Wongnai as they battle Grab, Gojek, and Delivery Hero in a fast-changing market where the Covid crisis has created more demand for deliveries and more need for small businesses and retailers to digitize their operations.