At our most recent Life's A Pitch session, six startups belted out their spiel for six big-name investors. The startups seeking to impress were:
EcoWorth (Singapore) – Transforms waste materials into reusable products
Ardor Allied (Singapore) – Connects employers with freelance recruiters
Mad Gaze (Hong Kong) – Augmented reality (AR) smart glasses
Rovilus (US) – Battery packs and thermal management software
Prognoix (Singapore) – Hardware enables clinicians to analyze and treat male impotency in an outpatient setting
Mi Terro (US) – Transforms food waste into sustainable fibers
Thanks to the six VC outfits who joined in:
500 TukTuks
Gobi Partners
Sunbo Partners
Kairous Capital
Expara
Infinity Ventures
Thanks to our event partners:
500 Startups
Garage+
REVVX
SOSV
True Digital Park
WeWork
Join our next online pitch:
July 16 2020, 1400hrs – 1530hrs (GMT+8)
To take part in our next and totally free Life's A Pitch session, register over on Eventbrite with this link or the QR code below.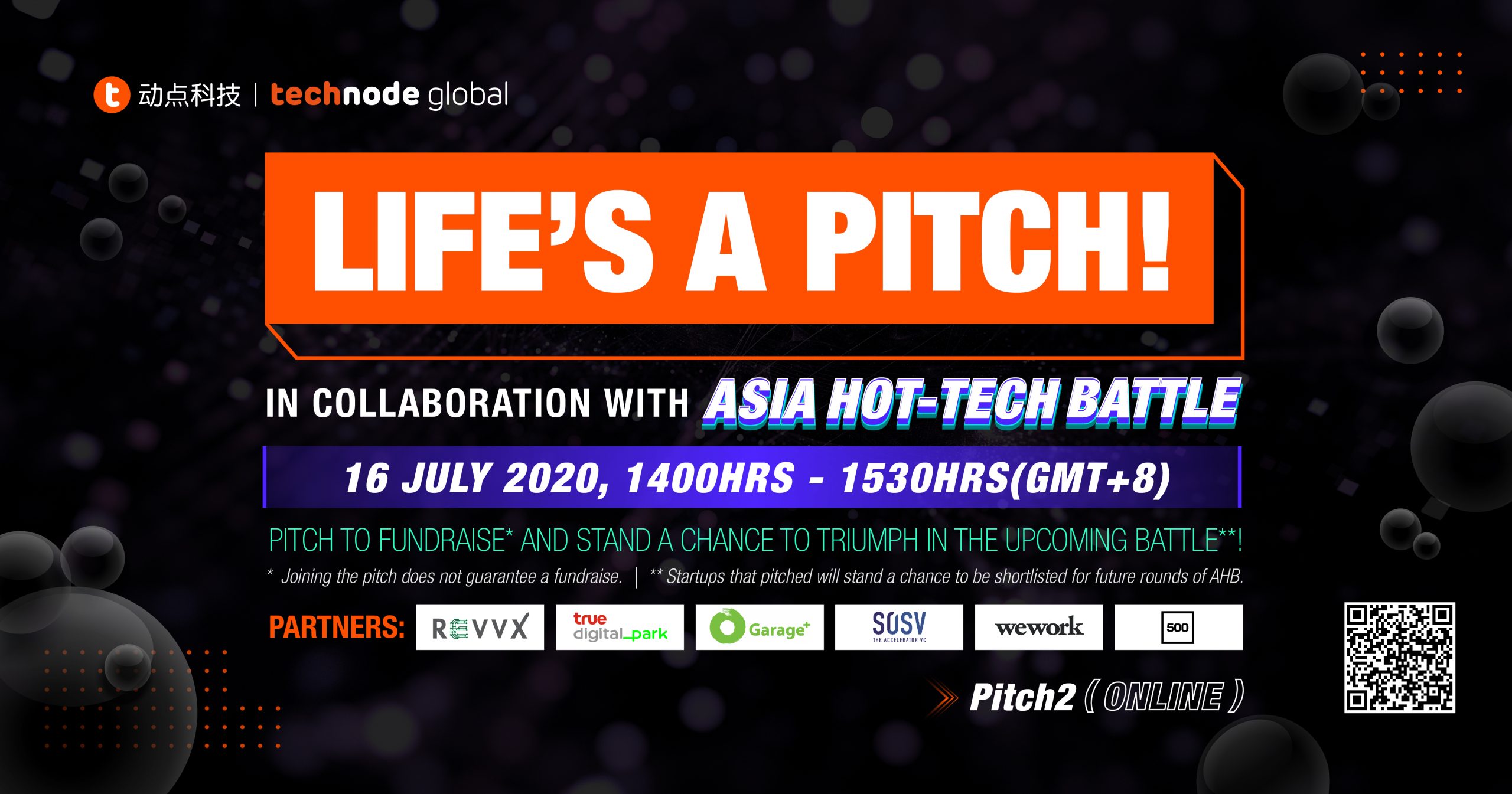 Joining requirements:
Seed-stage to series B startup with proven business traction
New product with two years or less market penetration
Format:
5 minutes live online pitch + 7 minutes Q&A
More details can be found on our Eventbrite page.